Plants VS Zombies Garden Warfare 3 Inadvertently Leaked!
---
---
---
Mike Sanders / 4 years ago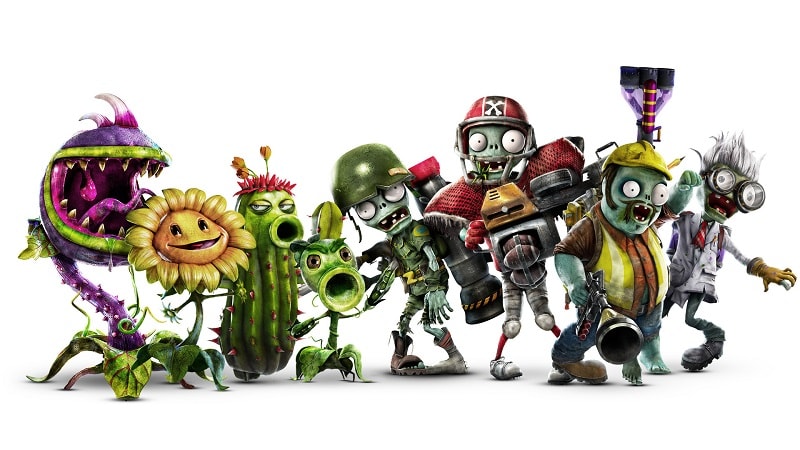 Plants VS Zombies Garden Warfare 3
Plants Vs Zombies is a franchise that has done remarkably well from humble beginnings. Initially starting life (no pun intended) as a tower defense game, it has since evolved to be a pretty decent first person team based shooter.
It has currently been nearly 3 years since the last game in the franchise was released. An Amazon advert for a completely separate product, however, may have released that Plants Vs Zombies Garden Warfare 3 is on the way!
Comic Book Confirms Game?
In a report via PcGamesN, in an Amazon listing, A Plants VS Zombies comic book (volume 2 incidentally) is being advertised for sale. If you are interested, it is available September 25th, 2018. It is, however, in the product description that things get a little interesting and where the revelation is made.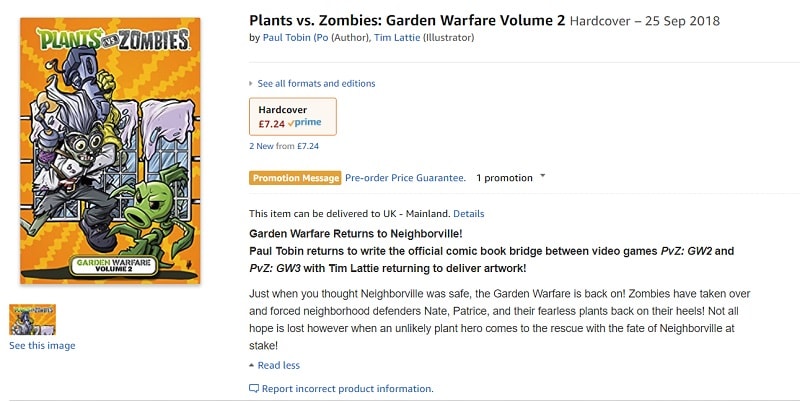 In the description the comic states that is the official comic book bridging PvZ GW2 and PvZ GW3. To bridge them, a 3rd game must be on the way! Therefore, fans of the Plants VS Zombies franchise, rejoice, you have a new game on the way and whats more based on the books release date, it gives us a fair indication when to expect it as well!
The 3rd installment!
I don't think it unfair to say that the PvZ games have been fun, for the first-person games have their issues. The 2nd game was an improvement, but they need to continue improving things if they want to keep the momentum. It has, after all, been a little while now since the 2nd game and gamers, particularly those of an FPS variety, can be fickle.
I have hopes for Plants Vs Zombies Garden Warfare 3, but I hope they, for want of better words, get it right this time around because, and let's be honest here, no one is asking where PvZ MW3 is.
What do you think? A fan of PvZ? Were you hoping for a third game? What would you like included or improved? – Let us know in the comments!
Support eTeknix.com
By supporting eTeknix, you help us grow. And continue to bring you the latest news, reviews, and competitions. Follow us on Facebook and Twitter to keep up with the latest technology. Share your favourite articles, chat with the team and more. Also check out eTeknix YouTube, where you'll find our latest video reviews, event coverage and features in 4K!
Check out our Latest Video