To Play With The Oculus Rift You Pay With Your Privacy
---
---
---
Gareth Andrews / 8 years ago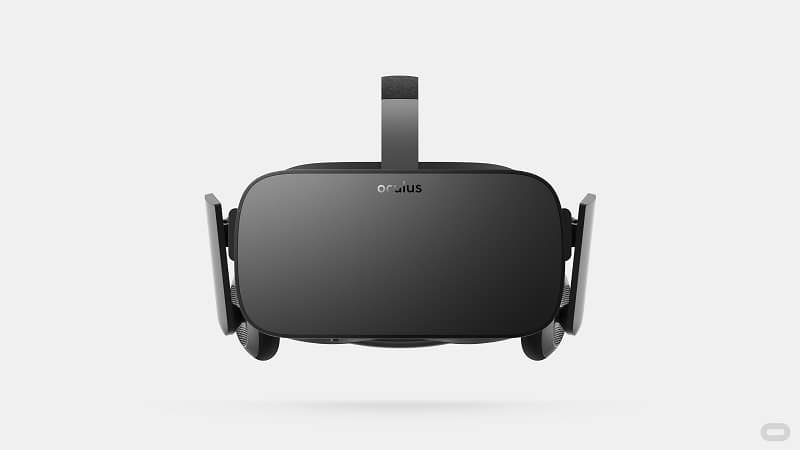 We all love the idea of virtual reality and augmented reality, the idea that technology can send us to the deepest parts of the earth or the farthest reaches of space inspires us to enjoy things we will never get to do in the real world, all from the comfort of our sitting rooms. The question is how much we are willing to give in exchange for this "freedom", with the enjoyment the Oculus Rift requiring you to pay with your privacy.
What do we mean by "pay with your privacy"? When you first install the software required to run the Rift on your PC a process called "OVRServer_x64.exe" is created, something normal given that it detects when the Rift is connected, on your Facebook and actually turned on. If you check the Privacy Policy (something we all know, including the companies that write them, is rarely checked) there are a few other things that the process can do.
The full section regarding "information collected about you when you use our services" states:
Information Automatically Collected About You When You Use Our Services. We also collect information automatically when you use our Services. Depending on how you access and use our Services, we may collect information such as:

Information about your interactions with our Services, like information about the games, content, apps or other experiences you interact with, and information collected in or through cookies, local storage, pixels, and similar technologies (additional information about these technologies is available at https://www.oculus.com/en-us/cookies-pixels-and-other-technologies/);
Information about how you access our Services, including information about the type of device you're using (such as a headset, PC, or mobile device), your browser or operating system, your Internet Protocol ("IP") address, and certain device identifiers that may be unique to your device;
Information about the games, content, or other apps installed on your device or provided through our Services, including from third parties;
Location information, which can be derived from information such as your device's IP address. If you're using a mobile device, we may collect information about the device's precise location, which is derived from sources such as the device's GPS signal and information about nearby WiFi networks and cell towers; and
Information about your physical movements and dimensions when you use a virtual reality headset.
Worrying parts about this is the mention of "pixels" in the first section, stating that they could find out what you are viewing and even go so far as to take a copy of your interaction. Full information about the games and everything you install are also fair and open to them with information going so far as your physical movements and dimensions being tracked as well, these seem a little bit further than just idle curiosity.
The policy continues to state how this information is used, with one section clarifying their marketing approach with this information:
To market to you. We use the information we collect to send you promotional messages and content and otherwise market to you on and off our Services. We also use this information to measure how users respond to our marketing efforts.
With Oculus now in partnership with Facebook, a move that raised concerns when it was first announced, people were concerned about privacy and tracking, something these conditions seems to allow. Going further the agreement states that "third parties may also collect information about you through the Services", meaning that the agreement doesn't limit but, in fact, allows apps to be created on the basis of tracking and monitoring your actions.
Thanks to Woofington over at Reddit who spotted this, if you're interested in finding out how deep this goes you can read the full privacy policy here.