Player Places $75,000 Bounty on Rival EVE Online Corporation!
---
---
---
Peter Donnell / 6 years ago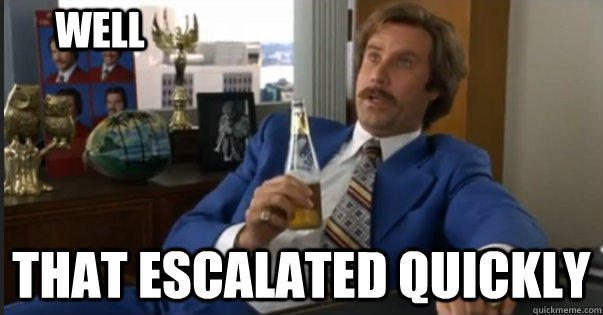 I love a good competitive game, I even dip my toe into the world of online MMOs from time to time, but I'm far far faaaaaaaar away from taking my games as seriously as people seem to with EVE Online. We've already had books written about a battle in EVE it was that complex and drawn out, we've seen huge battles that cost hundreds of thousands of dollars of damage, at least in terms of real world value of destroyed digital goods. The latest development, however, is even more interesting.
In a reddit post, user holder2k offered up $75,000 real world cash for the eviction of Hard Knocks Inc. from their home star system "rage". A likely suicide mission for even the best-equipped fleets given that they're keepers of a Keepstar Citadel, which rocks a massive laser weapon that can scrap anything it needs to with ease. Of course, with a real world value of $15,000, you would expect the Keepstar to be well defended. The obvious problem here is that this bounty violates the game's terms of service and could result in bans being handed out fairly quickly.
It seems words were exchanged between Noobman of Hard Knocks and another player known as HeWhoShallNotBeNamed, with the latter being banned from Hard Knocks chat, then the whole thing spiralling out of control, personal information being exchanged, the two calling each other exchange harassment, including calls to their work places.
"That number was a work number for a large global bank where I'm International Legal Council," HeWhoShallNotBe Named claimed. "The bank has now turned it over to the federal authorities to investigate."
Hard Knocks have had enough of it, ejecting HeWhoShallNotBe Named's corporation from their star system.