PlayStation VR Bundle Sells Out in Four Minutes on Amazon
---
---
---
Alexander Neil / 8 years ago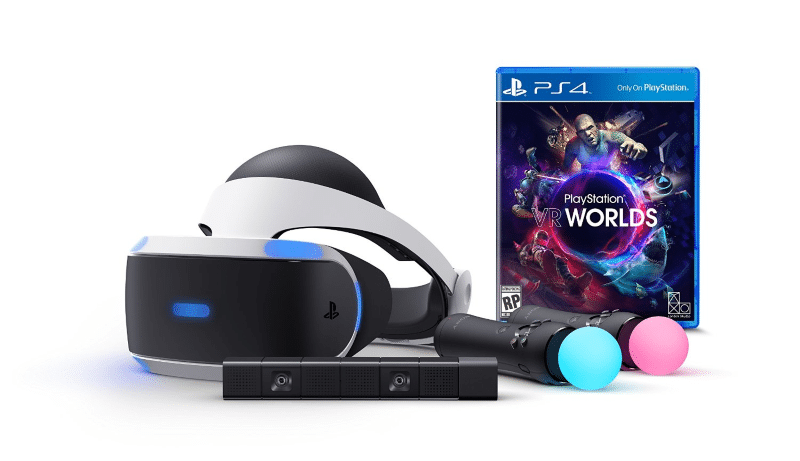 Yesterday, the 23rd of March, Amazon started taking pre-orders of Sony's new virtual reality headset, PlayStation VR at 7:01 AM PST. Within just four minutes of the pre-order going live, Amazon had already sold out of its entire allotment of launch bundles. It is unknown how many of the bundles Amazon had available for pre-order, but the bundled unit was certainly more popular than the headset alone.
The PlayStation VR launch bundle is retailing for $499, making it considerably cheaper than the PC's VR offerings and includes not just the headset, but a number of additional items to enjoy the VR experience at launch. Some of the items in the bundle are two PlayStation Move controllers, a PlayStation 4 camera, a copy of PlayStation VR Worlds as well as all the cables required to make full use of the headset. PlayStation VR Worlds itself is a compilation of a number of top VR games that have been demoed by Sony, such as The London Heist, VR Luge, Scavengers Odyssey, & Into The Deep all on-disk.
Both the headset and the bundle are on-track for a release in November, putting it behind the Oculus Rift and HTC Vive, but these strong pre-sales of the headset could mean good things for the future of VR on the PlayStation. We may have to wait until the end of the year to truly tell who offers the best VR experience, but if PlayStation VR sales go the same way as the pre-orders, it may be a long while before many can get their hands on one.