The Plex Skill for Amazon Alexa is Here!
---
---
---
Peter Donnell / 6 years ago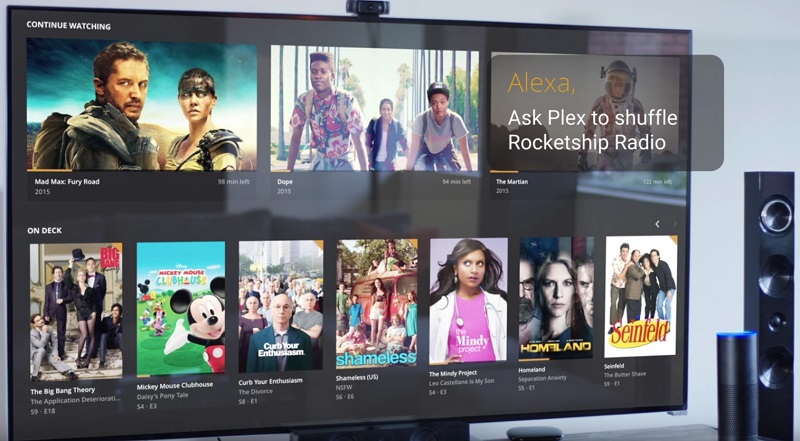 Good news everyone, as Amazon Alexa has just got one of the greatest skills to date! The team at Plex have just released their Alexa Skill, allowing you to ask for your favourite music, movies, TV shows and more with a few short voice commands.
"Get rid of all those remotes! With Alexa, all you need to access your movie, TV show, and music collections on Plex is the sound of your voice."
Not sure what to watch? Ask Alexa to suggest a movie or a TV show, tell her which Plex player you want to watch it on and it's done, you just need to grab the popcorn.
"One of your most popular requests has been integration with Amazon's Alexa. We have been wanting to bring her into the fold for some time, but she couldn't just be sprinkled in all willy nilly, she had to cover all the important functions of Plex and be totally awesome. She has finally arrived, giving you the ability to get rid of your remote controls and use just the sound of your voice to control Plex playback on your Plex clients. Ask what's On Deck or have Alexa recommend something to watch—let her take you for a ride!"
Ready to enjoy it? Go ask Alexa to "Enable Plex Skill" and she'll guide you through the rest of the process, have fun!
For more information on commands, head to www.plex.tv/alexa/