Plextor and LiteOn SATA3 SSDs at Computex 2016
---
---
---
Bohs Hansen / 7 years ago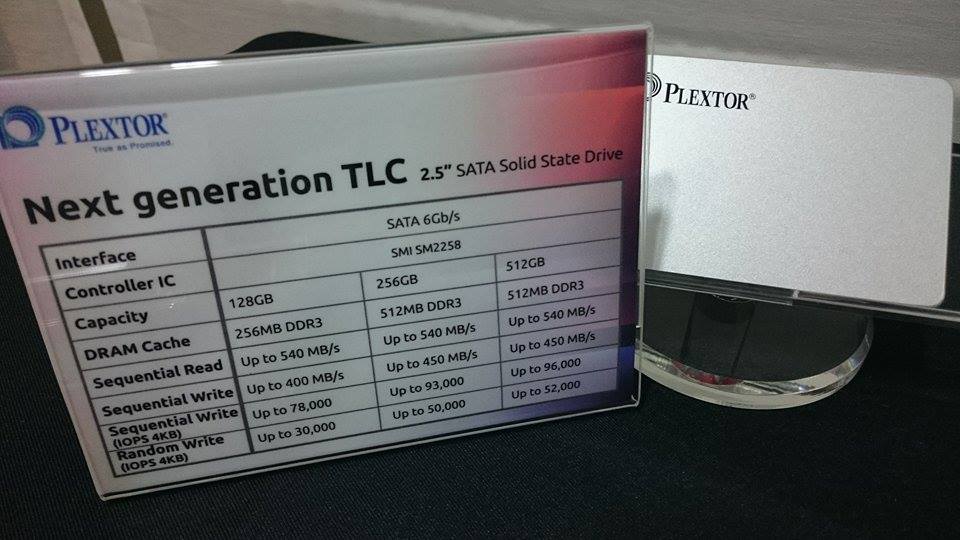 Plextor and LiteOn had a lot to show at this year's Computex and we'll start with the more traditional drives on display. The 2.5-inch form factor and the SATA3 connection is still the connection options available to most people and as such these drives still play a vital role. While the speeds have reached what's possible on the connection, the drives can still be improved upon with better and more reliable components.
One of the things where a lot has happened recently is in the area of the NAND and more specifically the Triple Level Cell (TLC) based NAND. Micron is one of the leading companies in this field and it can deliver quite impressive performances. In the above-shown instance, it is coupled with the Silicon Motion SM2258 controller that was revealed at Computex too. The SM2258 controller employs the proprietary NANDXtend technology consisting of LDPC hard and soft decoding as well as RAID protection that together triple the P/E cycles of 3D TLC NAND. This extends the SSD lifespan and ensures data integrity. The SM2258 also features advanced Direct-to-TLC and SLC Caching algorithms for a continuous and sustained performance together with TLC NAND.
Industrial usage is another place where traditional drives are required as those machines won't be replaced that often. The Plextor PZ8 would be an optimal choice here with a good sequential performance. Here it isn't just the read performance that's good, the write performance is also up there with up to 77K IOPS. Drives like these also need a great endurance and reliability and while not specified, we can count on the drive having both.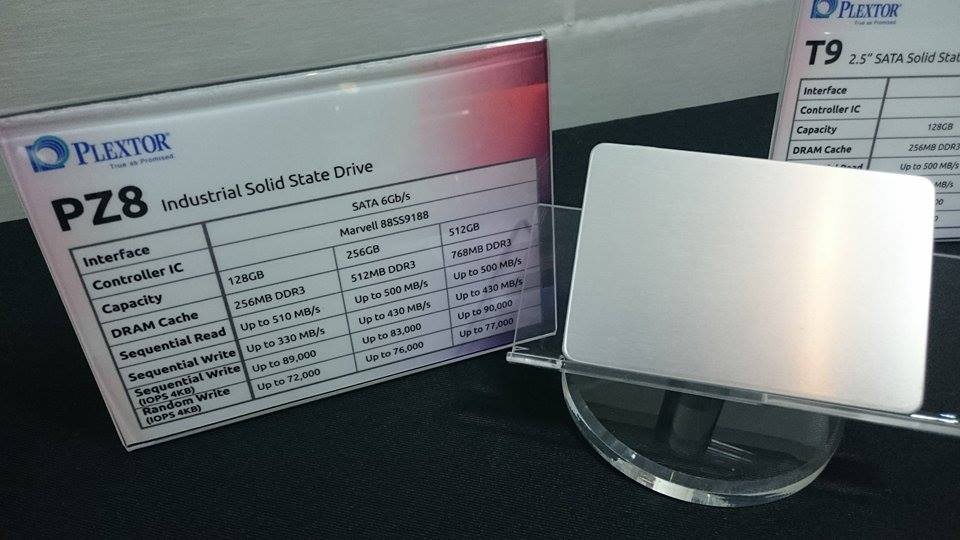 The LiteOn T9 is very similar to the PZ8 in regards to the performance, but it's only available in 128GB and 256GB versions and not in 512GB as the PZ8 is.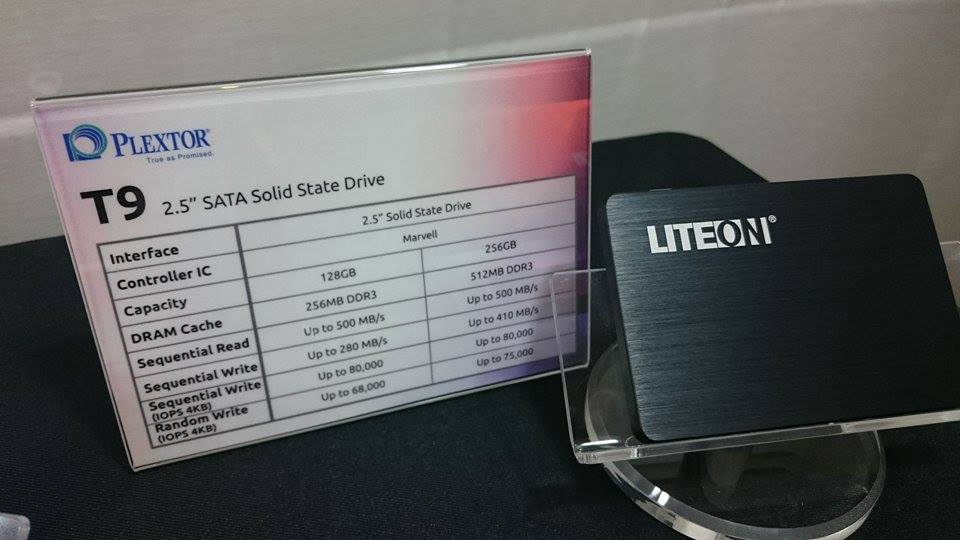 We'll update you with more information about these drives as soon as it becomes available.