Plextor M8Se 512GB M.2 2280 NVMe Solid State Drive Review
---
---
---
Bohs Hansen / 5 years ago
Introduction
---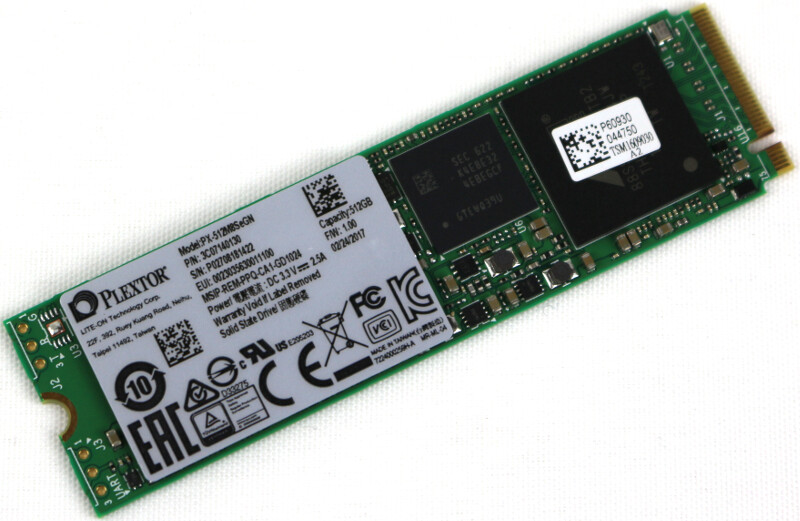 Plextor had a great comeback with their M8Pe series of NVMe drives, and therefore the company is back with another NVMe drive. The new drive is called the M8Se. Whether the new M8Se is as great a drive as the M8Pe is something we will take a look at today.
There are three different versions of this drive. a PCI-Express version, and M.2 version with a heatsink. Then there's the single-sided bare M.2 version that I'm taking a closer look at today.
For all three types, there are four capacity options which are 128GB, 256GB, 512GB, and 1TB. In all instances, you get the full capacity of the available NAND without having some taken away for over-provisioning. I have the 512GB version in the office today, and it's a drive that I've looked quite forward to testing.

Plextor built the M8Se to be a quality drive and to be a drive that is fast. But also as a drive that is more affordable than the current NVMe line-up. Despite being a more budget oriented drive, the Plextor M8Se will still spank some butt of anything the SATA interface has to offer. It will also allow more people to enter the joy that it is to run your system off of an NVMe drive.
The new M8Se has 15nm Toshiba 3D TLC NAND. That is the biggest difference when compared to the M8Pe series. The choice of NAND allows Plextor to deliver a drive that performs well while it keeps the costs down. TLC NAND allows for more storage per real estate which converts into lower production costs, which again translates into a lower end price for consumers. A win on all fronts.
The controller is a Marvell 'Eldora' 88SS1093 which is a PCIe 3.0 x4 NVMe controller, and it comes with Marvell's 3rd generation Low-Density Parity Check technology. The tri-core chip will allow the drive to get the most out of the NAND. The drive also comes with a GB of DDR3 DRAM cache.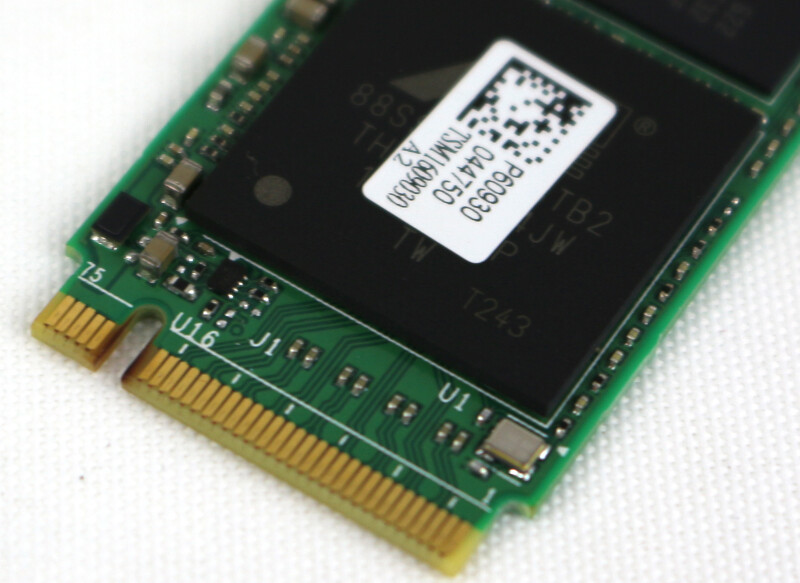 All of the above converts into a drive that can perform with up to 2450MB/s read and 1000MB/s write sequential speeds. The random performance is rated to 210K IOPS read and 175K IOPS write. Those aren't numbers that we're used to from budget oriented drives, and that's because NVMe simply is a category for itself.
Endurance wise, the Plextor M8Se can handle up to 80 TBW per 128GB capacity. That means that the 512GB model I have here comes with a 320 TBW rating. That should be plenty to last until you replace it due to evolutionary reasons. The drive is backed by a 3-year warranty which is quite nice, and it comes with a 1.5 million hour MTBF.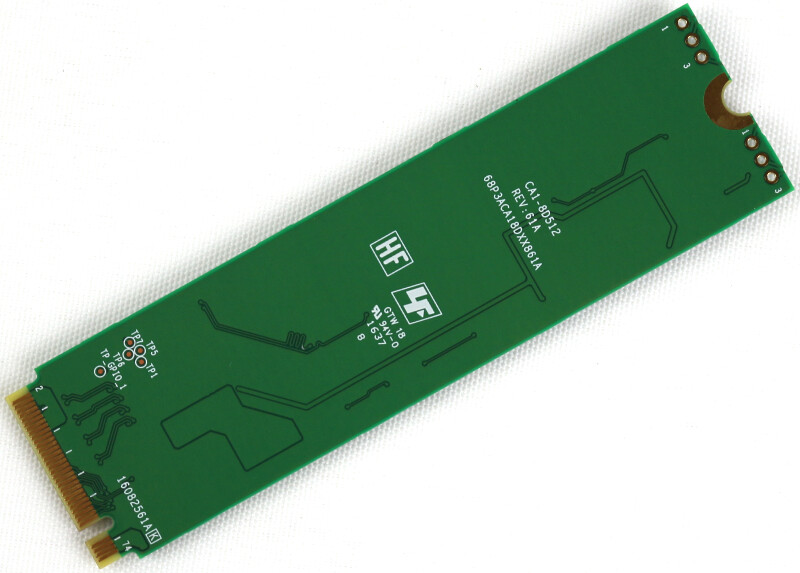 The version of the M8Se that I'm testing today is highly compatible with all sort of systems. This is a single-sided drive, useful for systems and boards which have other components around the socket. The default 2280 form factor (22mm wide, 80mm long) size will also make it compatible with most systems.
Besides this version, there's a PCI-Express version with a large heatsink, and there's also an M.2 version with a heatsink. Having a heatsink on your SSD can be a smart idea due to their physical location not being the best-ventilated area of a system. The drives often get placed close to graphics cards and processors inside systems, and they usually the hottest parts. An SSD that is too hot will slow down due to thermal throttling, and that's in no one's interest.
Feature Highlights
Single-side bare M.2, M.2 with heatsink, and PCIe models
Up to 1TB capacity
Next generation NVMe performance
High compatibility
NVMe on a budget
Package and Accessories
The box is simple but beautiful. The drive name stands out in large letters, and we also see the form factor size, capacity, and feature highlights.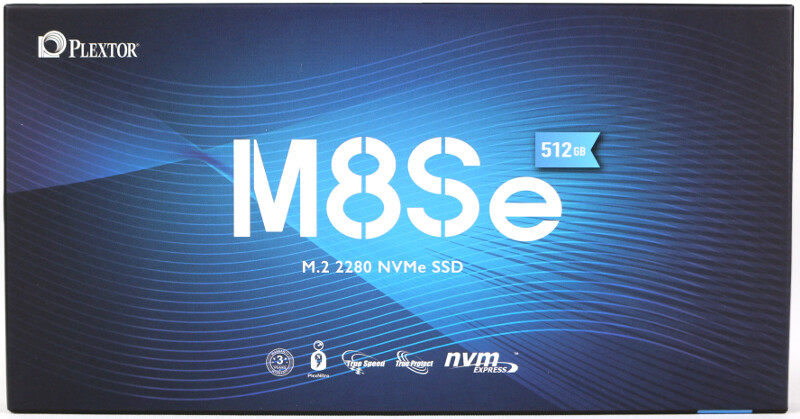 The rear side has a few more details regarding the specifications and performance, and from a first glance, it seems like we have some high-performance figures ahead of us.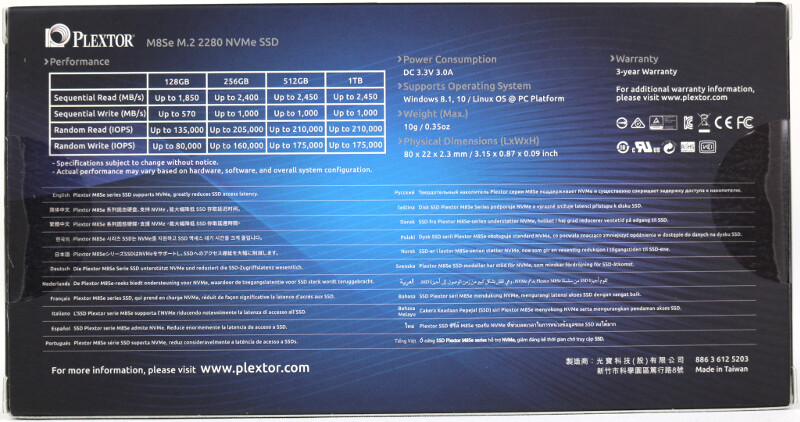 Inside is a plastic blister pack containing the contents.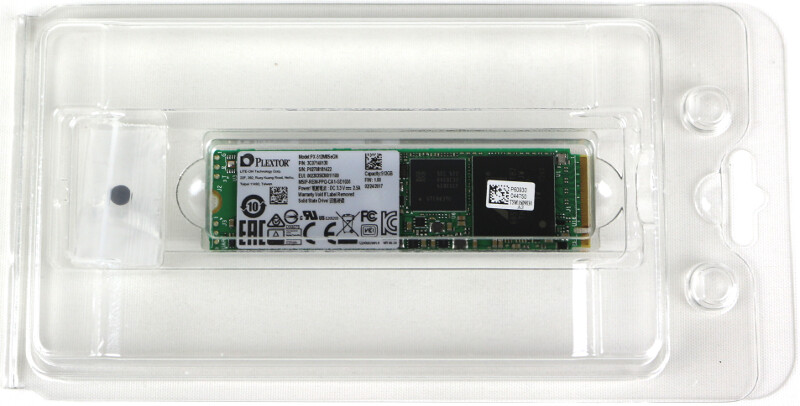 The SSD drive and a spare M.2 mounting screw. The extra one is handy, if you lose your original one.