PNY Launches GTX 950 And 960 XLR8 OC GPUs
---
---
---
John Williamson / 7 years ago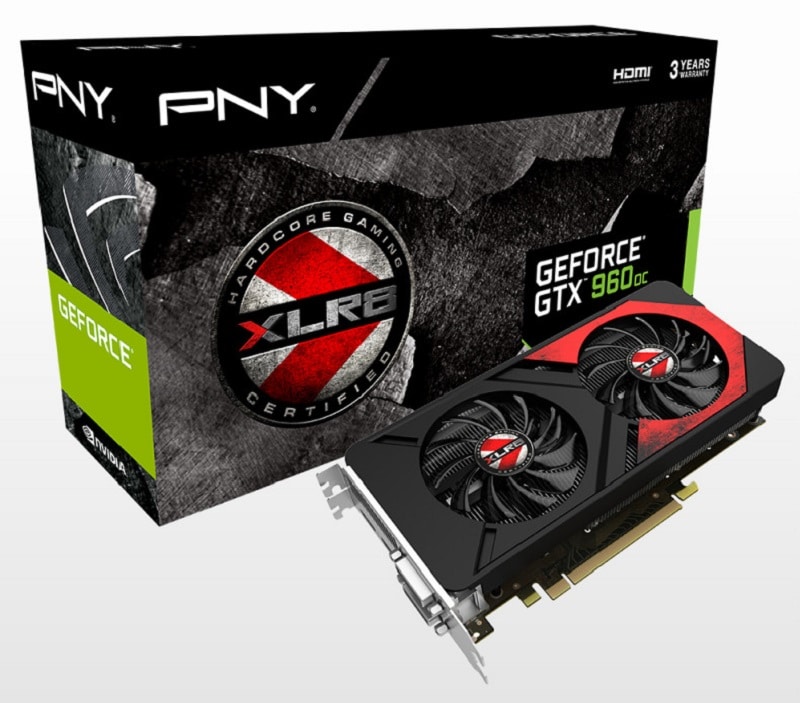 Despite the incredibly close arrival of NVIDIA's latest architecture, there's still lots of value in the current line-up. This is especially the case on more affordable options like the GTX 950. Today, PNY has announced two new custom models with impressive factory overclocks based on the GTX 950 and GTX 960. The new XLR8 OC graphics cards utilise a dual fan system which provides efficient cooling and a low noise output. Furthermore, PNY opted for an 8 layer PCB to enhance reliability and ensure the product has a long lifespan under extreme stress. The GTX 960 XLR8 OC GAMING is available either in a 2GB or 4GB configuration. The card contains a base clock of 1203MHz, boost of 1266MHz and effective memory speed running at 7200MHz. Connectivity-wise, the GTX 960 XLR8 OC GAMING includes two dual-link DVI ports, HDMI 2.0 and DisplayPort 1.2. The 2GB edition is predicted to launch for £174.90 while the 4GB model will retail for £184.90.
Next up is the GTX 950 2GB XLR8 OC GAMING sporting a base clock of 1152MHz, boost of 1342MHz and memory clock of 7200MHz. This is a significant improvement on the reference design and able to leverage extra performance out of the box. The card incorporates two dual-link DVI ports, HDMI 2.0, and DisplayPort 1.2.  In terms of pricing, the overclocked GTX 950 model has a recommend retail price of £139.90.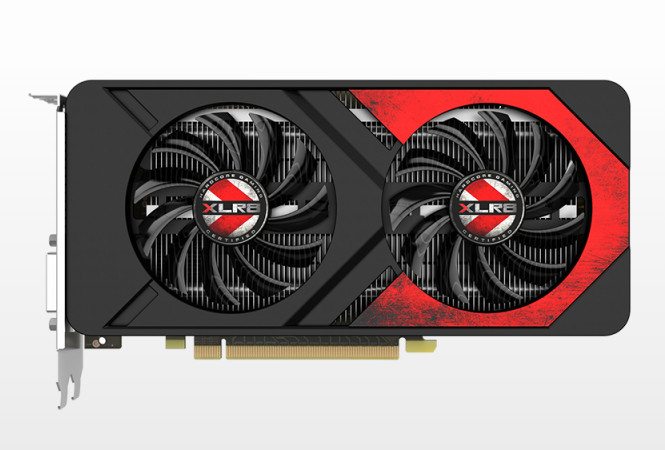 Both cards opt for a really stunning aesthetic design and offer great value! If you'd like to see a review of either, please let us know in the comments section.