PNY Showcase Latest Hardware at Computex 2017
---
---
---
Peter Donnell / 4 years ago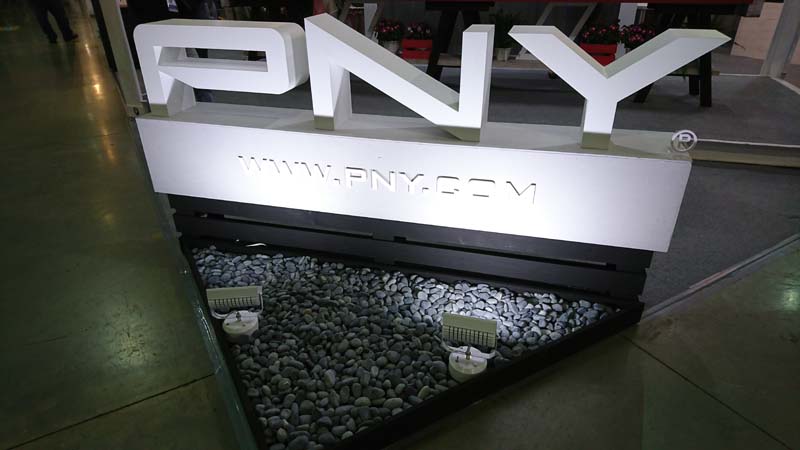 PNY
We're here at the PNY booth at Computex 2017, and they've brought along a nice range of their latest products for us to see. First up, we have their new GTX 1080 Ti XLR8 Gaming Overclocked Edition. It uses their custom triple fan cooler design. We see this cooler design on pretty much all of their current gaming cards, including their GTX 1080 seen below it.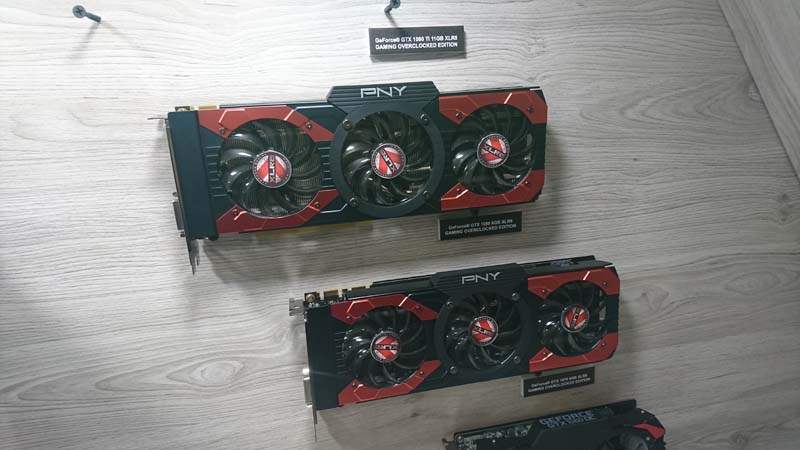 Further down, we've got even more XLR8 hardware, with their CS2211 SSD, and SD2830 M.2 SSD, and DDR4 memory. Not specs on show, but it's good to see they have a whole matching ecosystem of matching hardware; awesome for colour coordinating your build.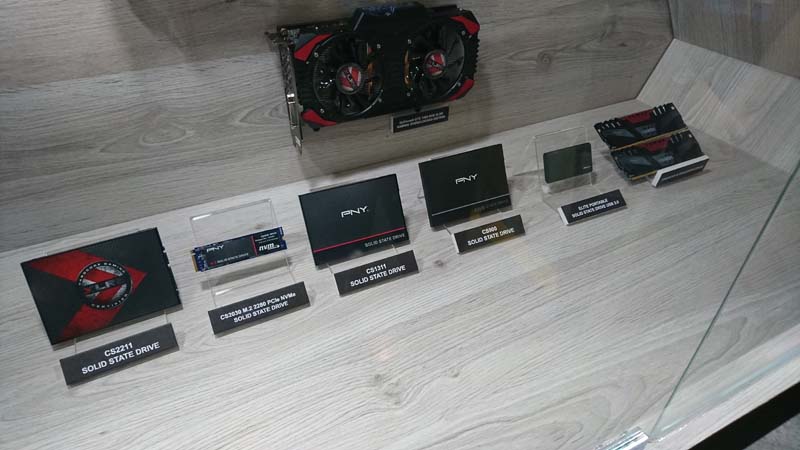 As you can see, sticking with XLR8 hardware in one build looks pretty slick.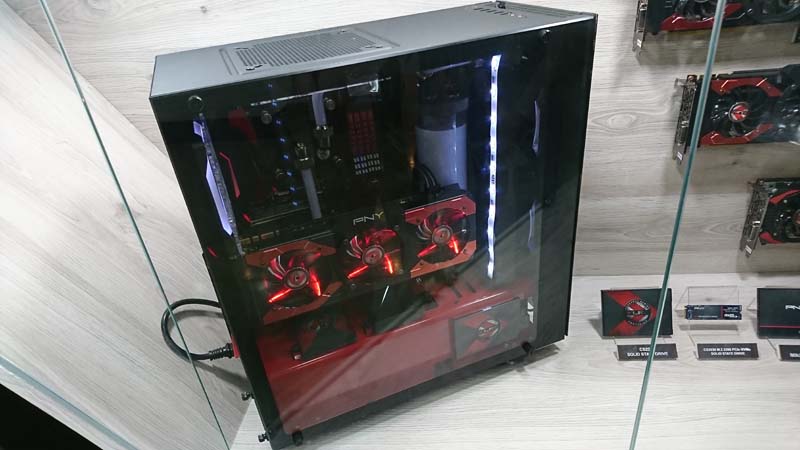 Quadro
Not content with just covering the gaming market. PNY also caters to the professional market. They had on show their Quadro GP100 cards with NVLINK.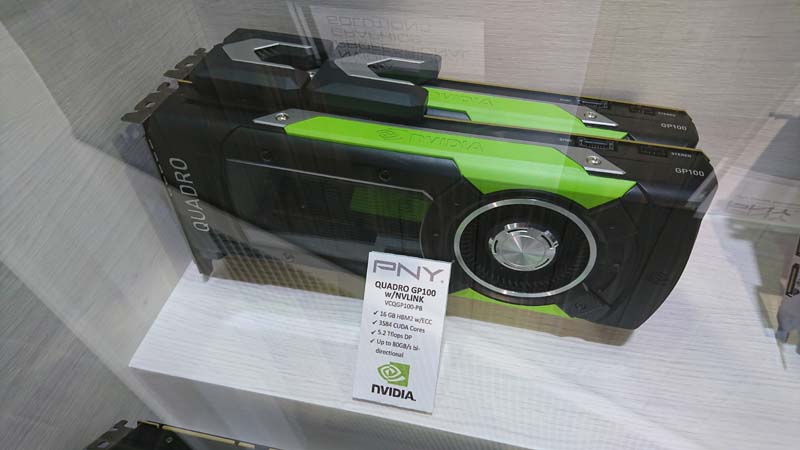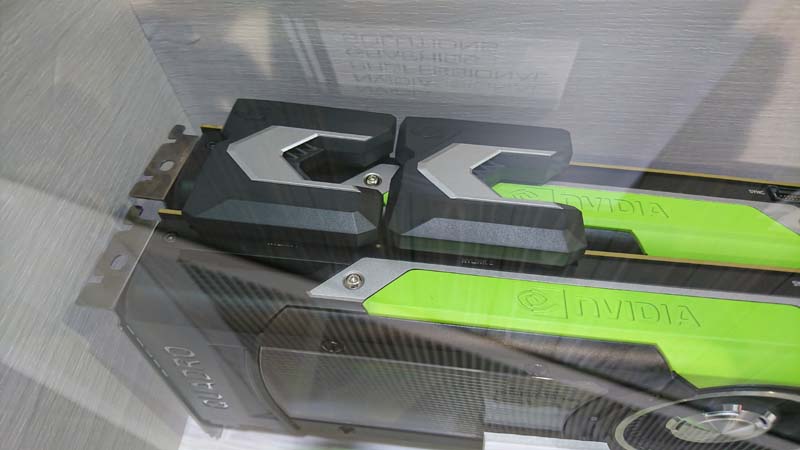 The latest Tesla P100 GPU, always a stunning piece of hardware to see in person.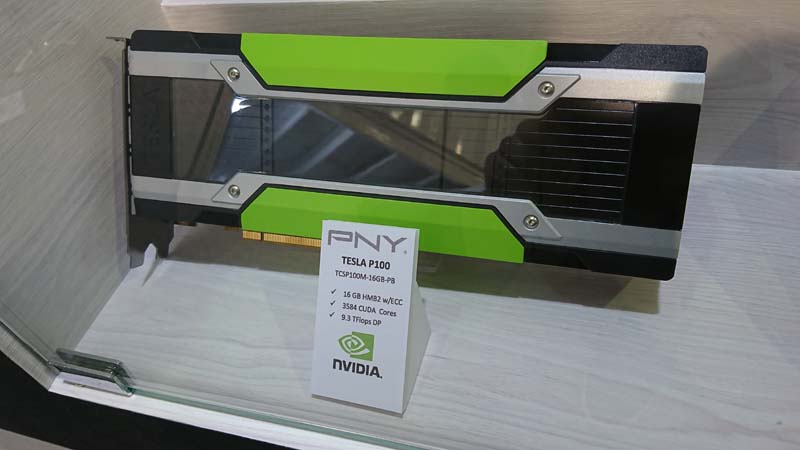 New Arrivals
Their new CS2030 M.2 PCIe SSD, and CS1311b 2.5″ SSD. The M.2 is the most exciting though, offering blazing speed thanks to the use of NVMe.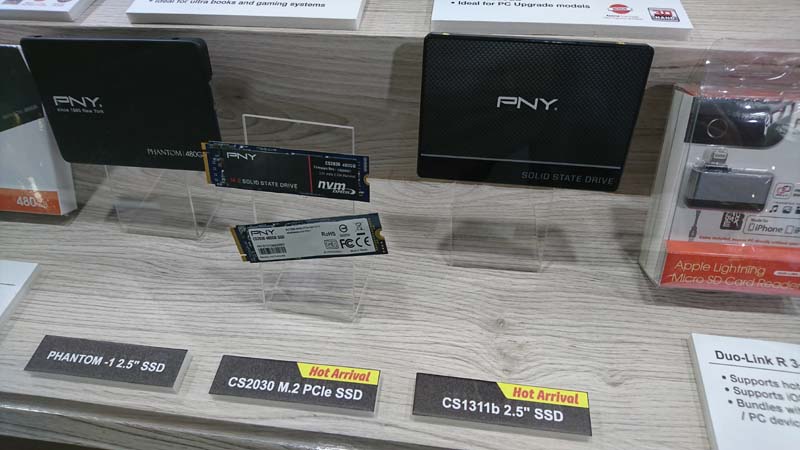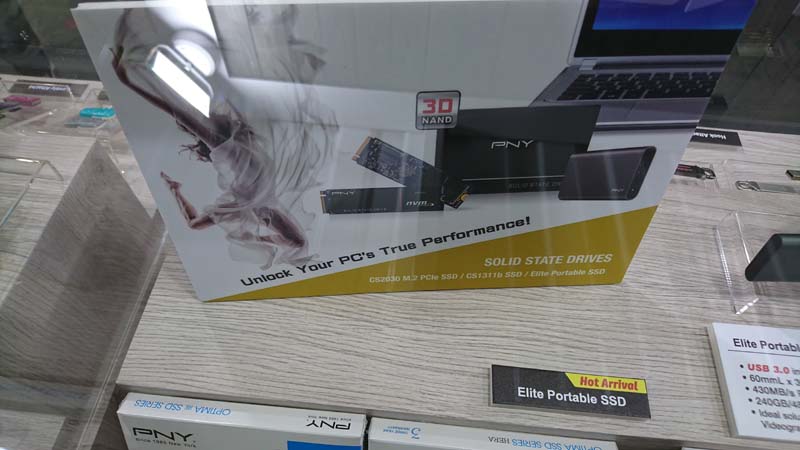 Their new high-performance SSD, the Optima HERA. These come in up to 1TB, and offer competitive performance for desktops, gaming systems, and workstations.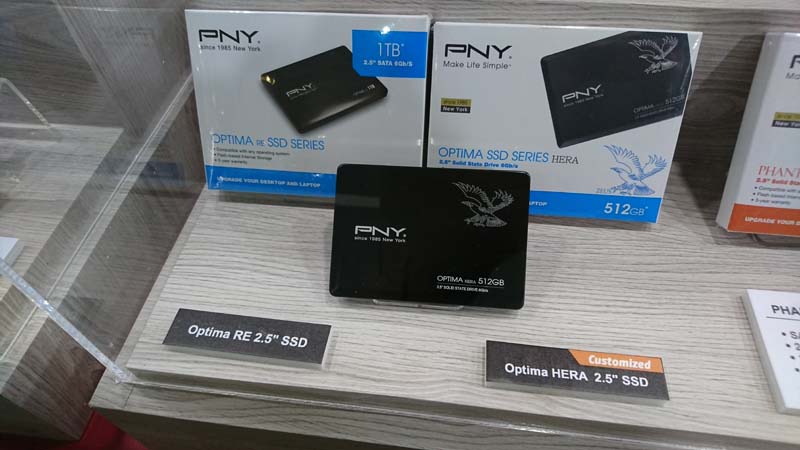 Prices and Release Date
The prices are all over the place at the moment. It's best to check with your local retailers for accurate pricing, as most of these products should already be on the market.