Podulator – A Sign of Future Transport?
---
---
---
Gareth Andrews / 8 years ago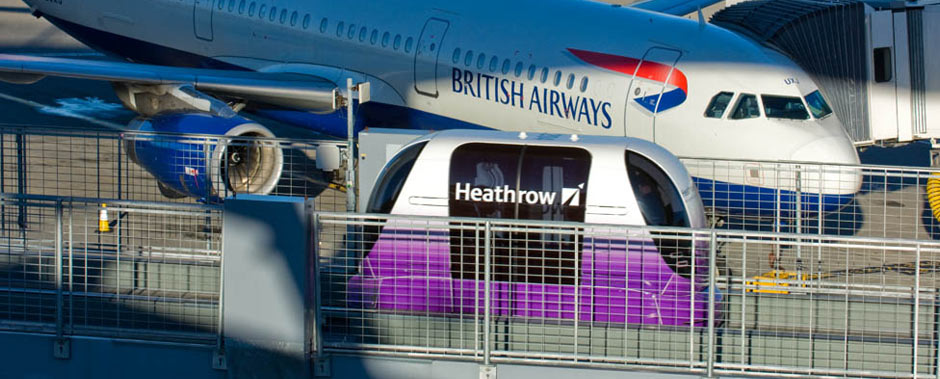 James May is known for a lot of things, amongst which is the show Top Gear of which he only recently stopped hosting. Known to have a keen interest in motorised vehicles, James's latest twitter post is of a different type of vehicle.
Podulator! Future of transport! #Ace #T5 pic.twitter.com/PglVsdSmFs

— James May (@MrJamesMay) August 31, 2015
As seen above, James seems to be at Heathrow, advertising the future of transport displayed at Terminal 5. The pod-based system allows you to travel between the station at terminal 5 and the two based in terminal 5's car park. The system is not a new one, with it celebrating over 1 million autonomous miles back in 2013.
Featuring 3.8 kilometers of one-way track for the pods, it's almost like a personal train between the stations. The one comparison I can draw is with trains, but the private and personal carriage like nature reminds me of the old cabin based trains, for those who have never experienced this, think about the Hogwarts train (shown below).

With companies like Google making automated cars, we could soon see Pod like cars working on a large scale, across an entire city or maybe even a country? Could companies like Uber and your local taxi soon be replaced by automated cars which you call at the press of a button?
Thank you Ultra Global PRT for providing us with this information.
Images courtesy of Ultra Global PRT and Harry Potter Wiki.