Pokemon and Metroid Prime Heading to Nintendo Switch in 2018
---
---
---
Ron Perillo / 6 years ago
Nintendo of America Corporate Communications director Charlie Scibetta said that the new Metroid Prime 4 and new Pokemon might be coming to Switch as early as 2018. He let the information slip while speaking to GamesBeat, while adding that 2018 is also going to be about Kirby and Yoshi. The news is surprising to many Nintendo fans because 2018 is shaping up to be a very big release year for the Switch. The target release date is very aggressive for Nintendo. The move however could help assuade reluctant developers into porting their games into the handheld console.  Maybe Nintendo learned their lesson after the Wii U, which had long periods of now new content.
Metroid Prime 4
The teaser for Metroid Prime 4 did not really show anything of worth when it was unveiled at E3 2017. It only has the title screen floating in space. However, what is known is that series producer Kensuke Tanabe will take the helm. Previous series developer Retro Studios on the other hand, is not involved in production this time. The Metroid Prime series is a first-person action shooter, so the 4th installment is expected to follow suit. The original is one of the best-selling and best-reviewed games on the GameCube when it came out.
Untitled Pokemon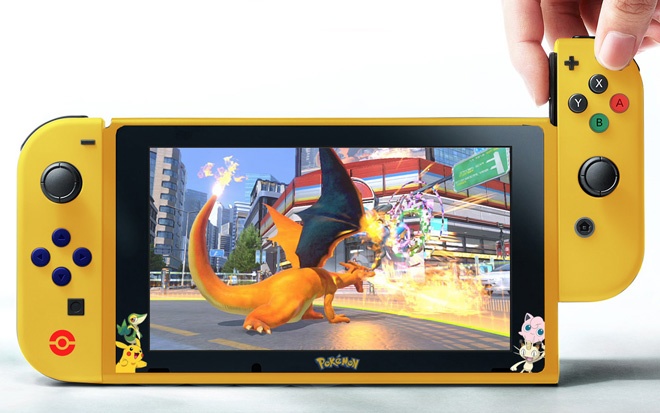 The next Pokemon game is going to be a return to the core RPG gameplay of the original. It is not clear yet whether this is going to be a new game, or if it is Pokemon Stars. The latter is the long-rumoured port of Pokemon Sun and Moon from the 3DS.