Pokemon Go Profits Reach $1.2b!
---
---
---
Mike Sanders / 4 years ago
It seems like a long time ago that Pokemon Go arrived. It was going to revolutionise how kids exercise. Get them out and about hunting for a Pikachu or a Bulbasaur, well, since the initial buzz the game has died down a little, but it still seeing massive profits.
People still play Pokemon Go?
Yes, although not anywhere near as many as when the game was at its peak.  At its peak, the game logged over 100,000,000 players each month. The game does still receive 60,000,000 players each month, with 20,000,000 logging in daily, but obviously, this is quite significantly down.
The vast majority of the $1.2b profit was received in the first 12 months of 2016 reports NextPowerUp and the app itself has achieved 752m downloads.
It, therefore, might have quieted down somewhat, but it is still a major player in the mobile gaming market.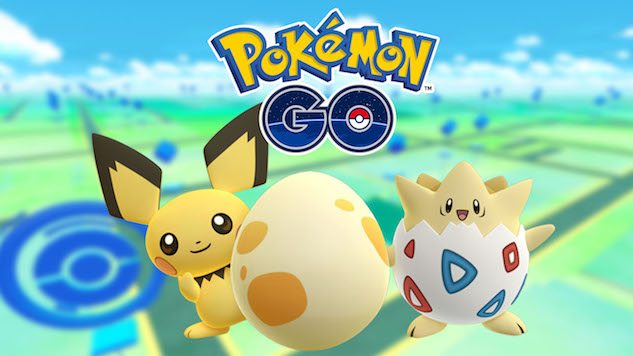 What is the future for Pokemon Go?
It's hard to say. Initially, it was quite a unique program and was praised for openly encouraging people (not just kids) to physically get out and go looking. There were, however, some problems with it. Concerns were raised over it encouraging children to wander off unattended in search of a rare Pokemon. A Russian YouTube personality who was sentenced to 3 and a half years in prison for using the app while in a church. In addition, there were also reported incidents of people being mugged at locations where rare Pokemon were reported (it was pretty clear that whoever turned up would have a smart device of some description). Such reports are quite surprisingly for what it, in itself, a very innocent product.
It did spawn for a short time, very specific devices specifically for playing Pokemon Go. They still sell quite well, however, if you were caught wearing one now people would just think you were unusual. It was an area of the fad that went rather quickly.
With Pokemon Go continuing to receive updates and log-ins, it is set to carry on for some time yet. If it was a fad, it has lasted longer than the average. Even those fidget spinners are starting to get a bit old now.
I expect this Pokemon Go will 'evolve' (you see what I did there). There will still be people out there searching frantically for Mew. You just gotta catch 'em all!