Police Team Set to Tackle Prison Drone Delivery Service
---
---
---
Mike Sanders / 6 years ago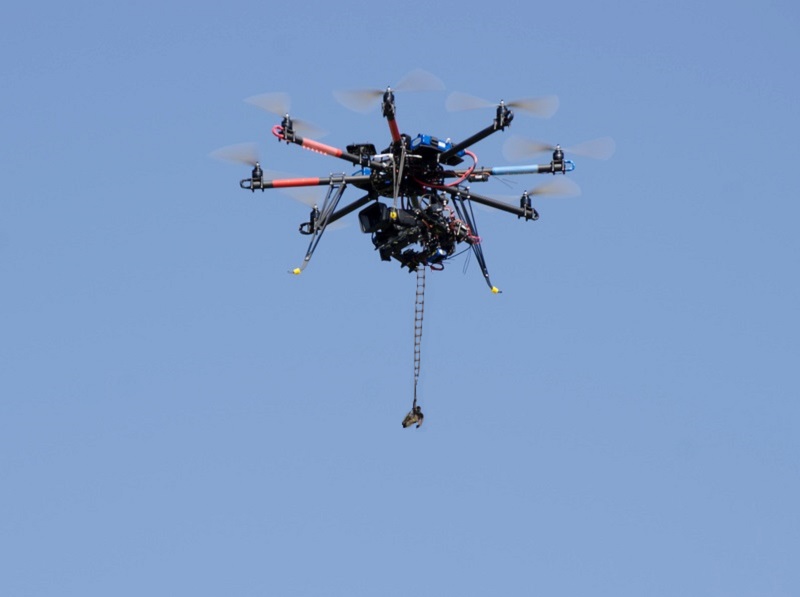 Police in the UK are going to set-up a specific task force to investigate drones making deliveries to prison in an attempt to crackdown on contraband such as mobile phones, drugs, and money.
Speaking to the BBC the UK minister for prisons said: "We are absolutely determined to tackle the illegal flow of drugs and mobile phones into our prisons and turn them into places of safety and reform, The threat posed by drones is clear but our dedicated staff are committed to winning the fight against those who are attempting to thwart progress by wreaking havoc in establishments all over the country."
He added the warning that: "My message to those who involve themselves in this type of criminal activity is clear: we will find you and put you behind bars."
With drone sales in the UK being largely unregulated (with some exceptions), the utilisation of drones to deliver contraband goods into prisons is becoming a serious problem with increased reports of mobile phones being founds in prisons (and video footage emerging from actual prisoners).
Reports of drone deliveries have nearly trebled in the last 4 years and as such measures are becoming more urgent to address this seriously growing issue.
The task force will specifically monitor the captured drones and evaluate them for evidence to see if a conviction could be made.
While some criticisms at the level of mobile phones have been aimed at staff corruption, the former head of the prison service's anti-corruption, John Podmore said "There are some 10,000 mobile phones found every year in prisons" and sceptically added "My question to the Prison Service would be, how many of those were found hanging from drones?".
What cannot be denied is that drones are, at the very least, adding to the problem in prisons and a solution to this is needed soon.