Powercolor AMD 590 Listing Appears Online
---
---
---
Mike Sanders / 4 years ago
Powercolor AMD 590 Listing Appears Online
When it comes to AMD graphics cards, Powercolor is one of the best-associated brands out there. As such, when a listing appears online featuring their name, you can be pretty certain that it's going to be an AMD GPU. Also that it's probably fairly legitimate. Sometimes the math simply adds up!
In this instance, it seems that we may have further confirmation that a 590 graphics card is on the way. Perhaps very soon. In a report via Videocardz, details have leaked online appearing to show certification for a Powercolor AMD RX 590 graphics card.
What Do We Know About It?
Rumours starting appearing around a month ago that AMD was planning on a 'last hurrah' release for 2018. Specifically amongst their Polaris range of GPUs. While many have been impressed with the performance of the Nvidia 20XX cards, they do carry a bit of a hefty price tag. As such, it did make some sense for AMD to try and get something out the door. At least to try to and be relatively competitive while on a reasonable budget.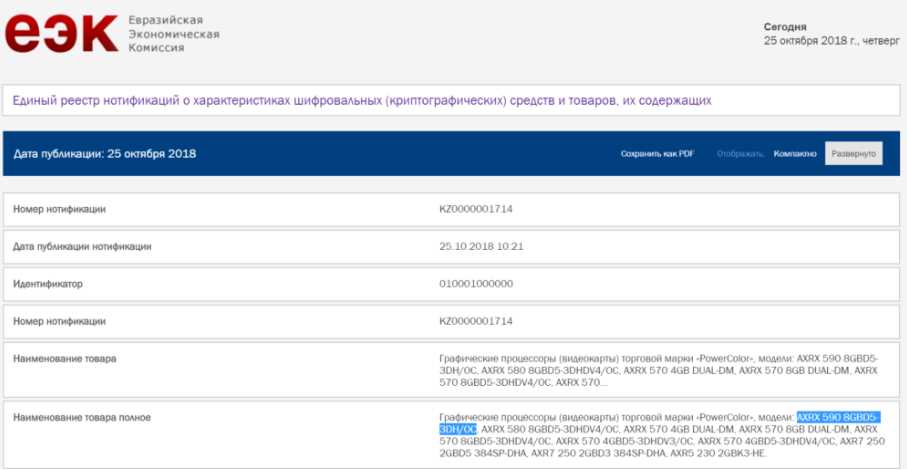 How Good Will It Be?
Well, our best guess would suggest that it will be similar to the 580 in comparison to the 480. In short, we're (probably) looking at more of an updated overclocked version rather than an outright new graphics card. It is believed that the 590 (also referred to as the 680 in some circles, although that doesn't seem to carry much weight now) will essentially be exactly that except that it will likely be based on a 12nm chipset.
If they can squeeze something like 15%-20% of performance out of it, to bring it in line with a Nvidia 1070, then it could be a very interesting proposition. Particularly if this hits the market at a sub £300 price.
What do you think? – Let us know in the comments!