Powercolor R7 250X 1GB GDDR5 Review
---
---
---
Ryan Martin / 9 years ago
Introduction, Specifications and Packaging
---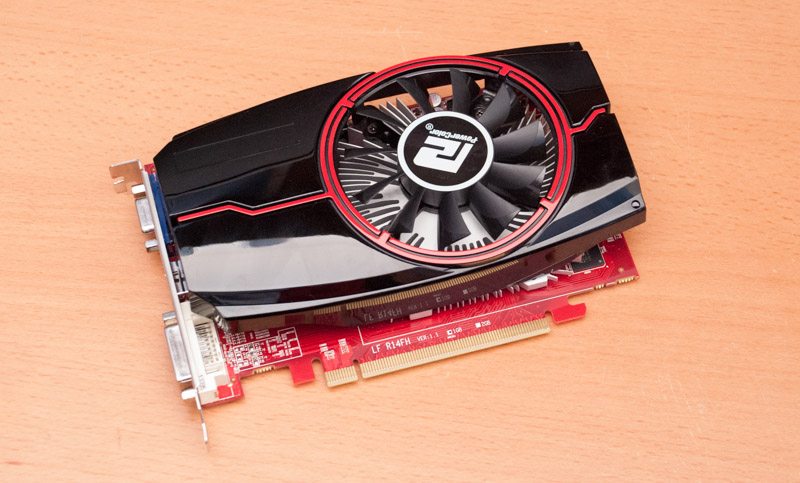 While Nvidia's GTX Titan Z and AMD's R9 295 X2 graphics cards may be stealing all the headlines, the real battle between Nvidia and AMD is occurring at those lower end price points where the bulk of graphics cards are sold. A quick look at the Steam Hardware Survey reveals just how popular the sub $200 price point is. For those looking for an even more affordable entry into gaming, the $100 price point is vital. What's currently on offer at the $100 price point from AMD? Well their latest addition is the R7 250X, a rebranded HD 7770 GHz Edition looking to steal the title of "best $100 gaming graphics card". Nvidia is yet to refresh their entry level range so at the $100 price point they still offer the GT 640 for $90 or the GTX 650 for $110. Yet, as we will see throughout this review, the AMD R7 250X finds itself in an incredibly competitive position because of Nvidia's unwillingness to reduce prices on their entry level product stack. Today we are taking a look at a Powercolor R7 250X, but it is as close to a reference R7 250X as you will find. This card packs a basic cooling solution, stock R7 250X speeds and is about as "cheap and cheerful" as you'll find. How do Nvidia's offerings stack up against AMD's newest budget friendly offering? Well let's proceed through this review and find out!
Specifications Analysis
As we've mentioned this particular Powercolor R7 250X is identical to the reference R7 250X. The only difference is Powercolor are not offering this with 2GB of GDDR5 memory whereas you will find some other vendors offering the R7 250X with 2GB. The closest Nvidia competitors are the GT 640 GDDR5 and GTX 650 which cost $90 and $110 respectively.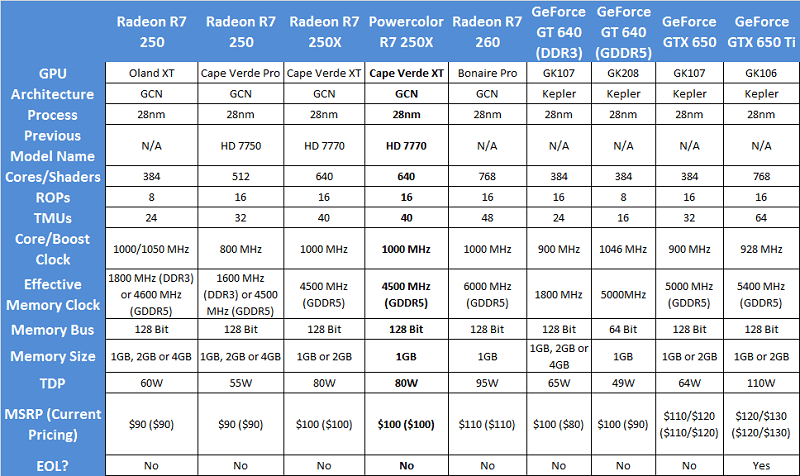 Packaging and Bundle
Our sample came direct from AMD and isn't a retail package so there's nothing fancy to see in terms of the packaging.
The accessory pack is representative of retail though. This card simply comes with a quick install guide and driver CD. No power adapters are provided so you're expected to have a 6 pin to spare from your power supply…while the card has a VGA output so a DVI to VGA adapter would be redundant.