Powercolor R9 270X PCS+ 2GB Graphics Card Review
---
---
---
Ryan Martin / 9 years ago
Introduction
---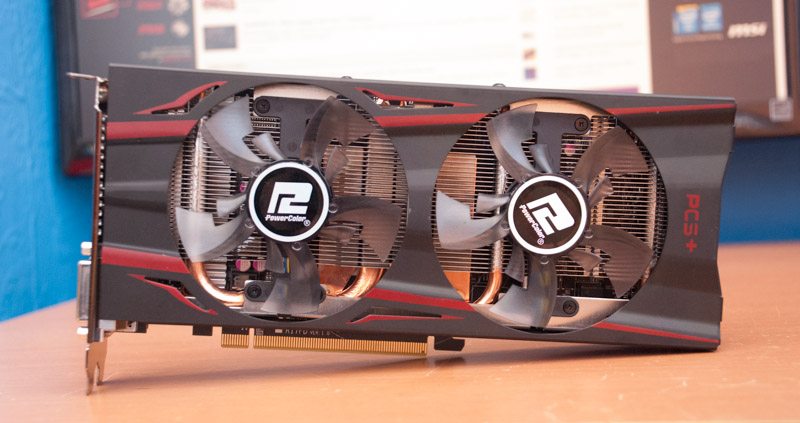 AMD graphics card partners seem to be churning out R9 270(X) GPUs like there's no tomorrow and today we've got another one to put onto the test bench. Powercolor are the provider this time and they've sent us their R9 270X PCS+ overclocked graphics card for review. As the name suggests this graphics card uses Powercolor's PCS+ cooling solution which consists of two 90mm fans with their new double blade fan design and three heat pipes (Two 8mm and One 6mm), that's all encased in a red and black themed metal shroud with a black metal backplate. Powercolor have also done some work with overclocking taking this GPU to 1060MHz core and 1100MHz boost (up from 1050MHz reference clocks) as well as bumping the memory up to 1425MHz (5700MHz effective) from 1400MHz (5600MHz effective) reference. Other than that there really isn't much else to point out that you can't discover from reading our launch day review of AMD's R9 270X.
There is one last thing that Powercolor wanted us to show you, the readers, and that's their new Turbo Timer module that is compatible with this graphics card.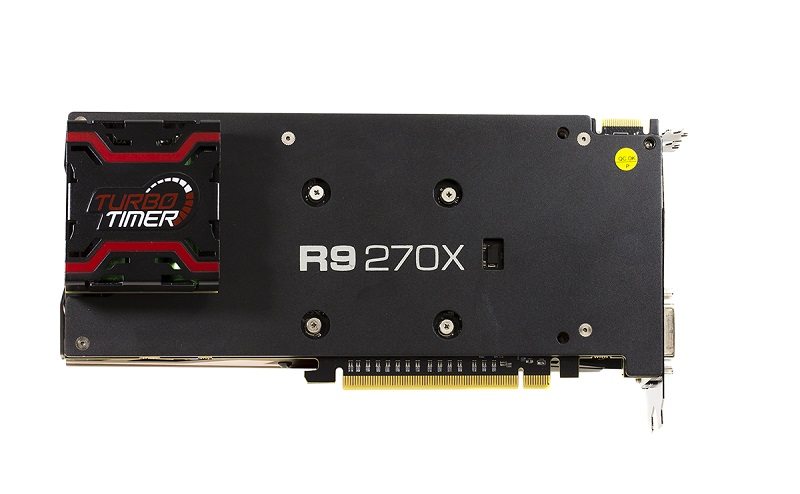 The Turbo Timer module is an optional extra for compatible Powercolor graphics cards, currently just this card and a R7 260X sold by Dataland (Powercolor's Chinese equivalent) are supported. The Turbo Timer itself is essentially a fan delay device and it ensures that the fans on the graphics card keeps running after shut-down to ensure the graphics card is properly cooled off.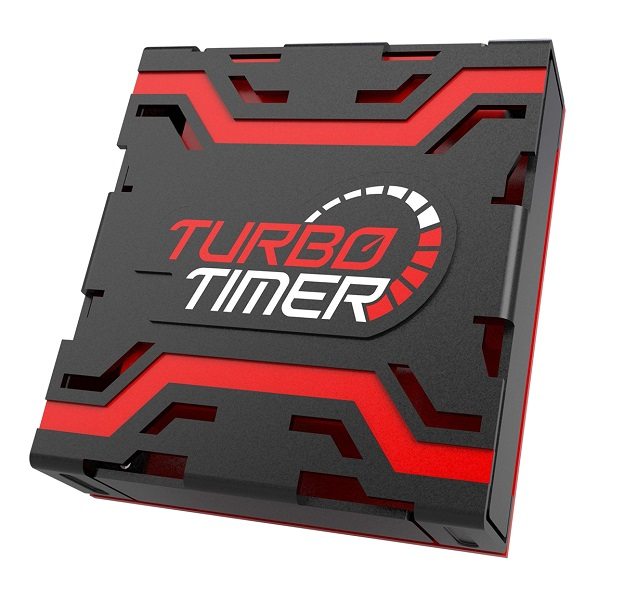 The optional extra isn't commercially available just yet so we have no idea how much it will cost. However, we can imagine the cost will be pretty small, probably under $10/£10, maybe even less.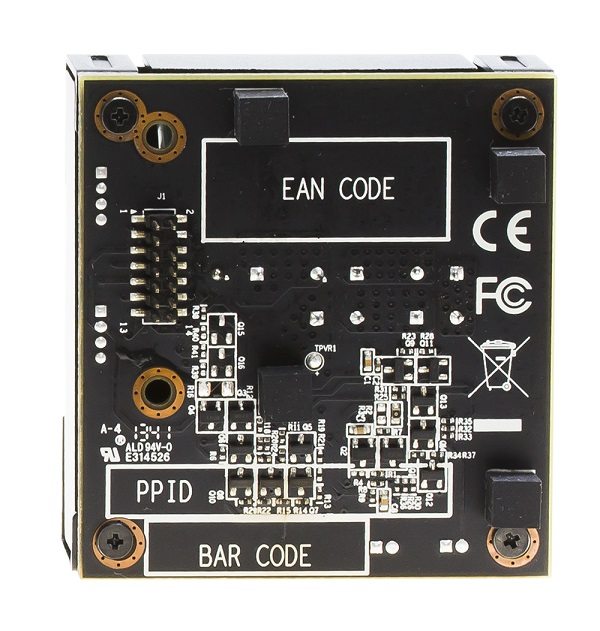 As far as I know the Turbo Timer comes with a built in battery to allow it to spin even if the system is unplugged at the wall. While I think the idea is novel, the implementation is impractical and not that useful, I have a few issues with it. Firstly, when a graphics card is shut down it is unlikely to be running hot enough to need further cooling, and after shutdown it instantly stops producing heat so it could never get hotter than the temperature it was at prior to shutdown – meaning the temperature couldn't be dangerous. Why do graphics cards instantly shutdown if they overheat? Because that's the most effective way to drastically reduce heat output and prevent damage. Secondly, the module is going to be an optional purchase so you have to pay more for what is a basic and unnecessary feature – it should be included in the price. Thirdly, it is pretty big and bulky for what it does. I would of liked to see the functionality embedded onto the PCB and discretely hidden away, the Turbo Timer module just makes the graphics card unnecessarily wide at the back and it could easily conflict with other PCI(e) cards.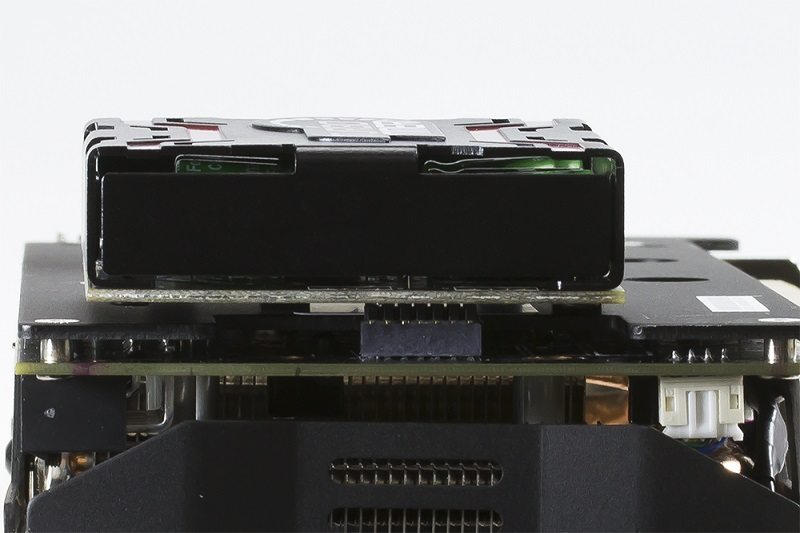 Now onto the main product itself and first the packaging. The Powercolor R9 270X PCS+ comes in a rather plain black & red box with a pretty basic accessory set: you get a driver disc, user's guide and DVI to VGA adapter.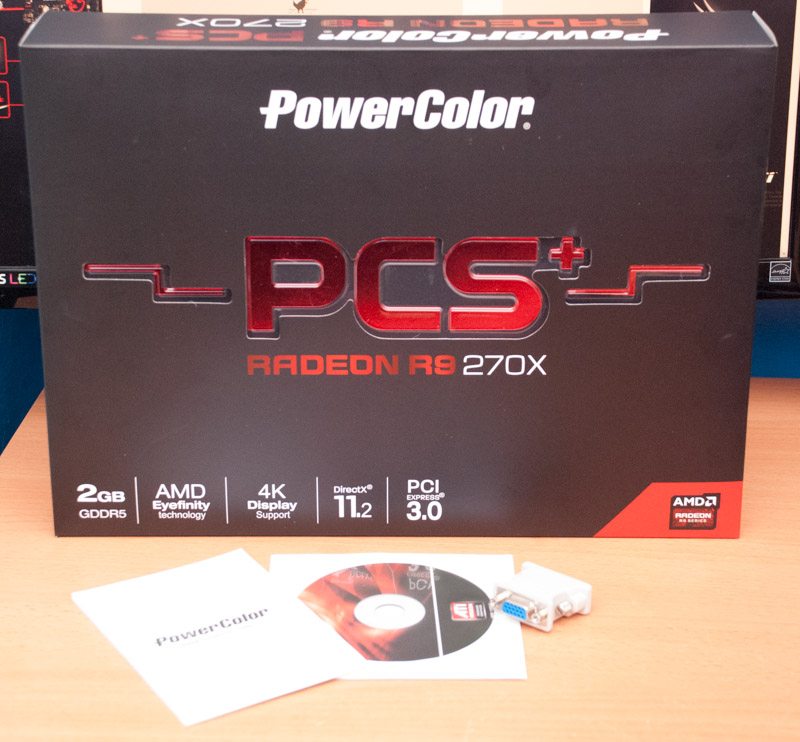 The back details all the product's key features but to see them in more detail you can check the product page over on the Powercolor website.