PQI Announces iConnect External Storage for iPhone And iPad
---
---
---
John Williamson / 6 years ago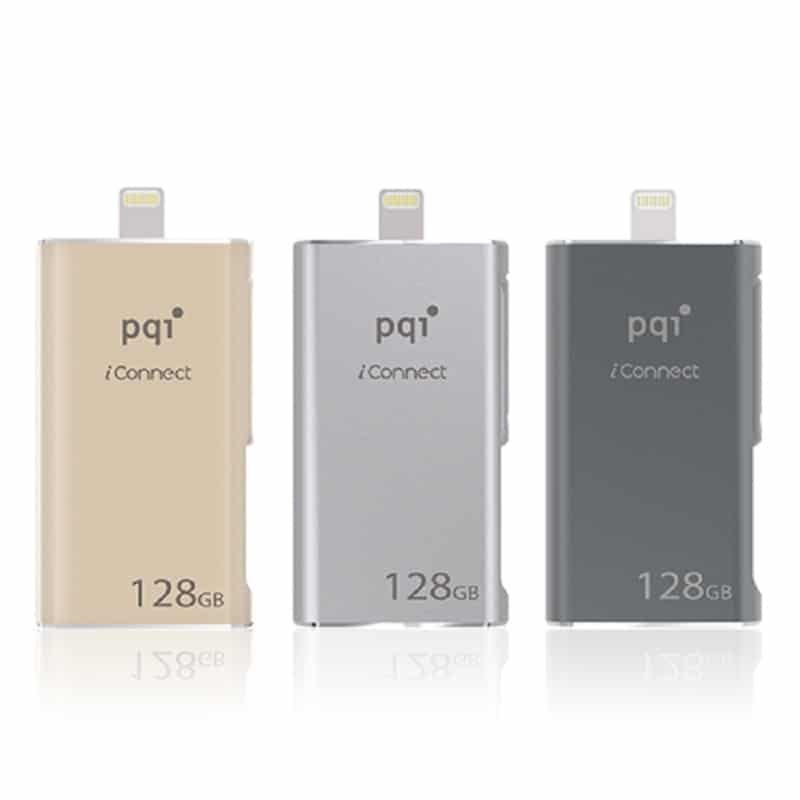 Apple's entire product range is sorely lacking in internal storage and incurs a significant price increase to purchase the 64GB and 128GB variants. However, PQI has engineered a rather interesting solution which massively increases either your iPhone or iPad's storage without resorting to buying a new device. The iConnect attaches via Apple's proprietary Lightning port and allows you to store photos, videos, music, contacts and other user-data. This could be a vital purchase on the 6s due to 4k video recording and its extremely large file sizes.
The iConnect comes in 16GB, 32GB, 64GB and 128GB models which provides more than enough storage for most people. Furthermore, the external storage is capable of 30 MB/s write speeds and maximum read of 15 MB/s. Also, the iConnect opts for USB 3.0 functionality to achieve fast transfer speeds when backing up your data to a PC or Mac. According to the press material, the iConnect will be sold in gold, silver and metallic gray while featuring a two-year-warranty. Unfortunately, there's no release date for Europe, but it's already for sale in the USA via Newegg.
In terms of pricing, the MSRP is $59.99 for 16GB, $71.99 for 32GB, $107.99 for 64GB and $179.99 for 128GB. Compared to the hassle of selling your handset, and acquiring one of Apple's upgraded storage models, the price is quite reasonable. Stay tuned for an in-depth review in the near future.