PRISM Whistleblower Snowden Travelling Via Moscow To Unknown Third Country
---
---
---
Ryan Martin / 8 years ago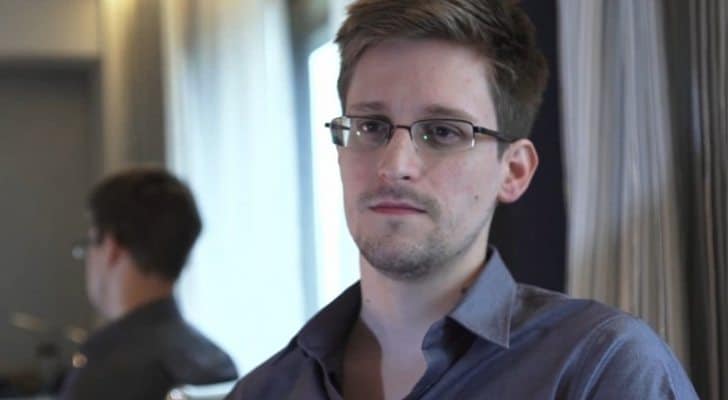 The American whistleblower Edward Snowden is a wanted man in the USA after spilling the beans on details so controversial they have millions of people bitter and angry. Throughout this storm the whistleblower has been riding it out in Hong Kong but recently the American government has been filing paperwork to force an extradition.
As a result of this Edward Snowden certainly doesn't want to be hanging around and has already taken a flight to Moscow to then get another flight to an unknown third country. Apparently WikiLeaks are aiding Edward Snowden with finding political asylum in a democratic country, believed to be either Iceland or Ecuador.
The Hong Kong government stated that Edward Snowden left legally and voluntarily and that the extradition request submitted by the American government "did not fully comply with the legal requirements under Hong Kong law". The Russian government are apparently surprised by Edward Snowden's arrival and were not expecting it but there is almost no doubt that they will let Edward Snowden pass through freely onto his final destination, whatever that may be.
Hong Kong's statement about Edward Snowden was pretty interesting and it was almost a message of defiance against the USA. You can read it in full below: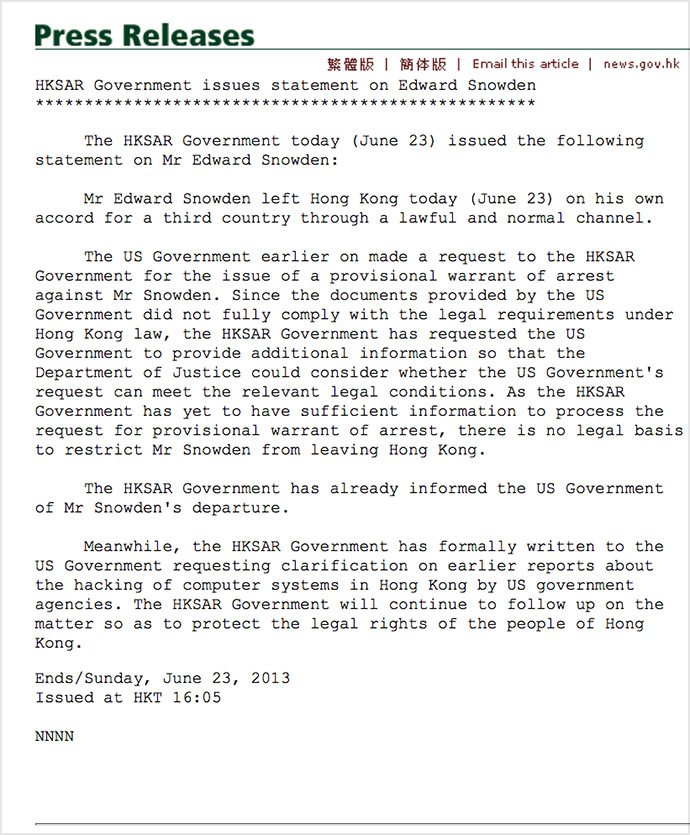 Image #1 courtesy of the Guardian and Image #2 courtesy of RussiaToday