Prison Architect Gets Unexpected Multiplayer Mode
---
---
---
Mike Sanders / 4 years ago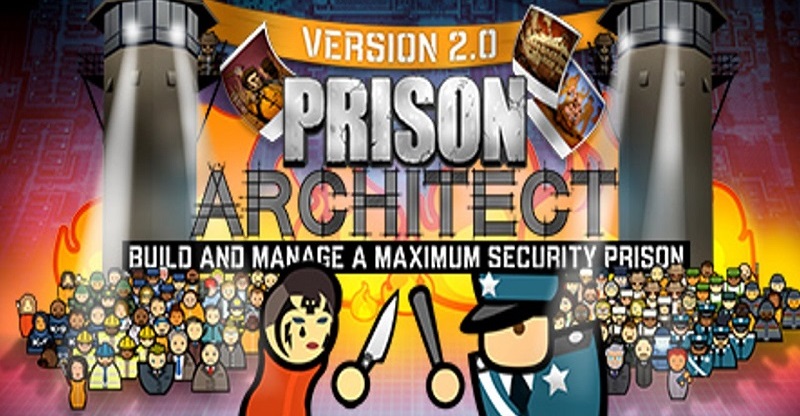 Prison Architect Gets Surprising (And Unexpected) Multiplayer
Prison Architect is not a very good game for me. It's not that it's a bad game! Quite the contrary, it's the prison simulator Bullfrog Games never gave us! It does, however, suffer from the same problems that Civilisation (and now Two Point Hospital) has. Put simply, you start fully with the intention of dropping in just for an hour or so and before you know it, it's already 2 am.
Although development is still continuing on the game (particularly after the console release) the developers have dropped a rather surprising bombshell. Well, for PC owners at least. If you opt-in to receive alpha updates, a working multiplayer version of the game is now available to try!
Shut Up And Take My Contraband!
Having owned Prison Architect from the very early days of development (and by that, I think I bought it about 3 weeks after the 1st alpha was released) it's been a massive favourite of mine. I wasn't, however, expecting a multiplayer mode. In fairness, I don't think anyone was. You see, these type of building games don't often lend themselves to it very well.
In this instance though, it does appear to work!
How Can I Try It Out?
You just need a few things. Firstly, you need a PC. Secondly, you need to own the game. From there, all you need to do is go into the games settings in Steam and allow for alpha updates to be installed. Give it a minute (or several) to download and voila, the next time you load it up, multiplayer action awaits. Now all you need is someone to play with. Sorry, neither us nor the developers can help you there. Trust me as well, you don't want to play a multiplayer game with me!
What do you think? – Let us know in the comments!