Programmable Message Go Go Cheer Bar Review
---
---
---
Andy Ruffell / 11 years ago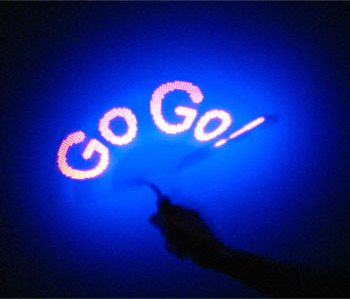 Taking some time away from the serious world of computer components and having a bit of a joke is where we find ourselves today. I mean we all like a good gadget at the end of the day and today shows us looking at exactly that; a gadget, a gimmick, a novelty item that even the most serious user would find amusing and quite fun.
A brand by the name of Navitas are keen on developing some strange lighting products and with the particular product that we're looking at today, it can only be described as a stocking filler. That type of device that is perfect for Christmas, clubs, raves and general events and will leave you amazed for quite some time.
From a first glance however we're not quite sure what it's all about, but that's where sites like us come in handy by breaking it down and taking a good look at exactly what is on offer. Due to that, we're ready and waiting to get straight into this review, so that we can sit back, relax and take things a little bit less seriously for once in a while.