Prolimatech MK-26 Multi-VGA Cooler Review
---
---
---
Ryan Martin / 8 years ago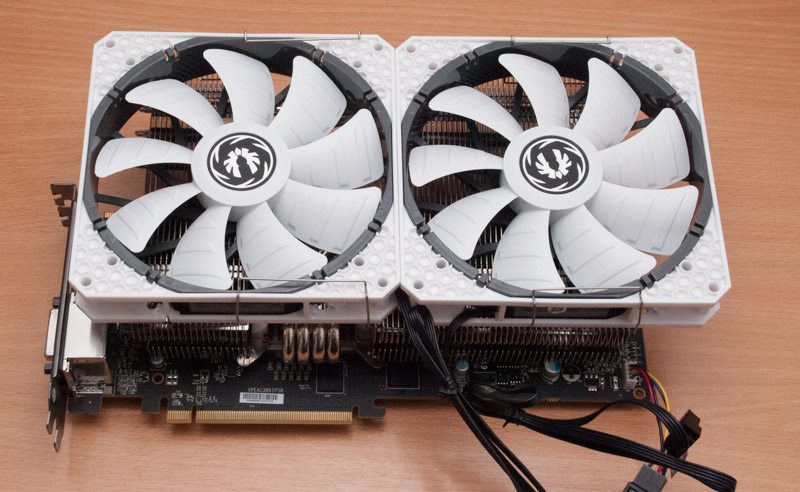 VGA coolers are in my opinion becoming quite niche and almost extinct – particularly when it comes to air VGA coolers. This is because graphics card vendors have come a long way in terms of the cooling solutions they offer – ASUS' DC2, MSI's TF2 and EVGA's ACX to name but a few excellent cooling solutions. As a result it seems almost foolish to spend lots of money, time, effort and voiding your warranty to equip a custom VGA cooler. In terms of water blocks for graphics cards, these are still widespread because water cooling needs water blocks.
However, even with that quite gloomy stance on VGA coolers, air VGA coolers still have their place in the market. For example you may have bought a reference design graphics card and you just aren't happy with the temperatures or acoustics – or you may have bought at custom cooled one that doesn't cool the VRM and VRAM well enough or is just too big or long. This is where custom reference solutions like the Prolimatech MK-26 come in to play.
Prolimatech's MK-26 is one of the most impressive VGA coolers I have ever laid eyes on to date just on the basis of sheer size. It supports two 140 or 120mm fans, has six 6mm heat pipes and an extremely large and dense heatsink stack. I'm expecting great things from the Prolimatech MK-26. You can check out the full specifications below, and now let us move on to the rest of this review.