PS2-Era JRPG Action in Shiness: The Lightning Kingdom PC Trailer
---
---
---
Peter Donnell / 7 years ago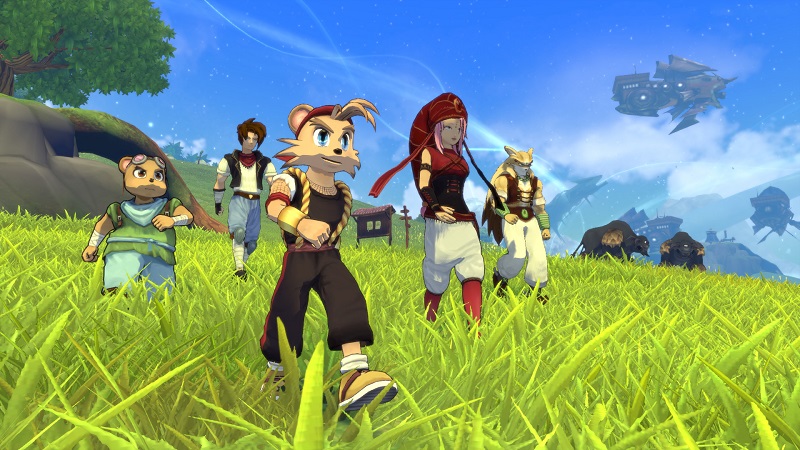 Without a doubt, RPG and more specifically JRPG games hit an impressive peak with the PlayStation 2. The games were vast, the stories complex, the graphics great and there was a seemingly endless supply of them. Now Shiness: The Lightning Kingdom, hailing from the developers at Focus Home Interactive, looks set to keep that JRPG spirit alive with their latest trailer.
The game looks great, and the trailer shows off plenty of action, graphics, and gameplay elements from the game.
"Explore the world and use your characters' special powers―Kayenne's telekinesis, Poky's electromagnetic field manipulation, and more―to progress in your adventure and find precious parchments, which are key to learn devastating spells and powerful combat techniques," Focus Home said. "Throughout your quest, take part in hyper-dynamic combat inspired by traditional fighting games as you use combos, special moves, magic, elemental affinities, and devastating finishers. As you complete quests and battles, you will gain experience and levels, develop your characters, and recruit new playable companions on your team."
We rarely see games like this these days, with one notable exception being the upcoming Ni No Kuni II, which we highly suggest you check out.
Travel through an enthralling and interactive world as Chado and his 4 companions, and develop your characters
Hyper-dynamic combat mixing magic with combos, parries, and blocks like a traditional arena fighter
Develop 2 types of skills (physical attacks and magic) and unlock new talents and spells
Explore and interact with a vast world made of multiple environments thanks to you and your companions' special powers and skills
Numerous quests and side-quests will give you the opportunity to develop your characters and their reputation
The game is set to launch in just a few weeks and is currently $30/£25/€30 on Steam.