PS5 Exploited – Fail0verflow Decrypted Firmware Files
---
---
---
Peter Donnell / 2 years ago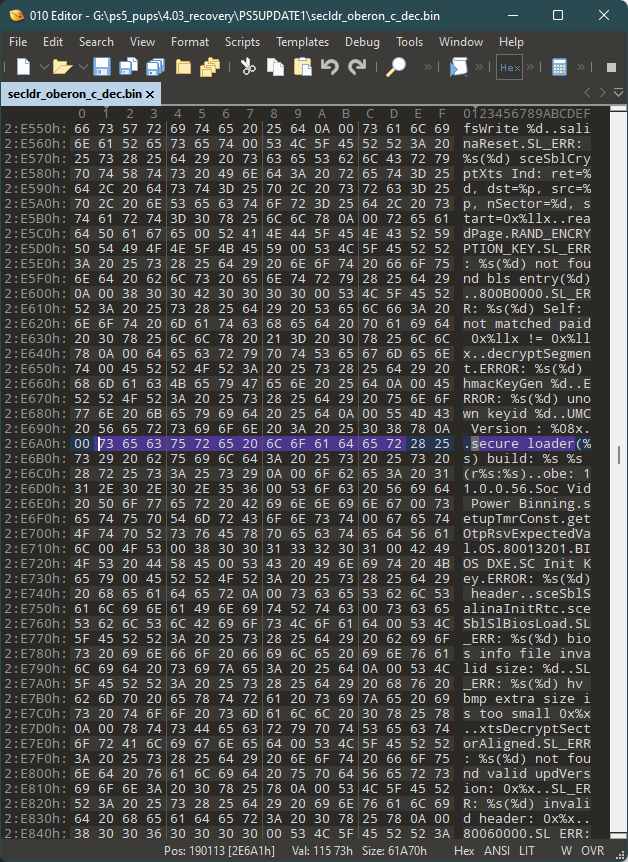 The PlayStation 5 is still relatively new to the market, so major exploits aren't really a thing, or at least, they weren't until now. This has been good for gamers, as it's also meant there have been limited resources for cheaters in games, where having file access can allow for more advanced aimbot software or even wallhacks. While I don't think we're quite at that level of hacking yet, it's getting closer. Of course, I can't stand that crap either, but it's a reality we have to deal with one way or another. What I am interested in is homebrew and to a greater extent, future preservation and emulation of the console.
PS5 Exploited
The Fail0verflow group has been off the scene for a while, but they've certainly come back swinging. They've shared what appears to be the Playstation 5 kernel, fully decrypted, and it looks like this is only the beginning. They've got symmetric PS5 root keys, including the per-console root key. However, this will not allow them to run new code/games, those keys are something else entirely, but this is certainly one piece of the greater puzzle.
Translation: We got all (symmetric) ps5 root keys. They can all be obtained from software – including per-console root key, if you look hard enough! https://t.co/ulbq4LOWW0

— fail0verflow (@fail0verflow) November 8, 2021
While this isn't going to have us running homebrew just yet, it does allow them to decrypt and encrypt files from the memory/storage of the console. This could lead to the first save game editors and open the doors to some early gaming modding too. Again though, it's early days, but this is a major hurdle they've broken through.
How they've done it is unknown, but I doubt it will be easy to replicate. However, it could become a software tool, as they said it was exploited via software rather than by tinkering with the hardware. We'll keep an eye on their Twitter page, as they could choose to keep the secrets to themselves, as they have done in the past.