PSN Accounts Who Use Paypal are Getting Suspended
---
---
---
Mike Sanders / 6 years ago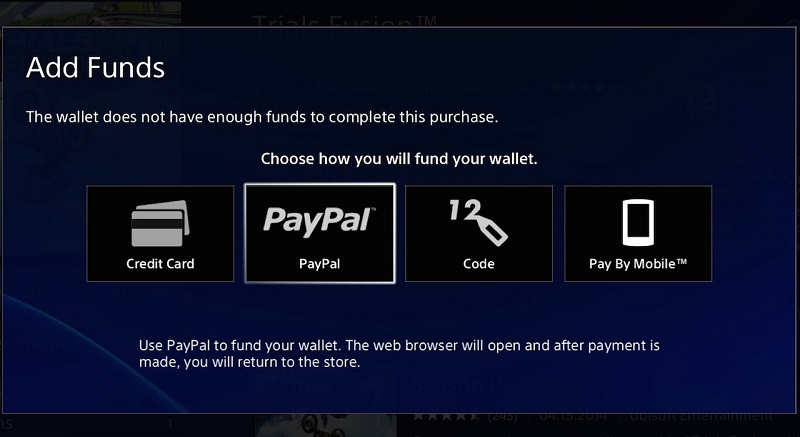 When the Playstation Network introduced the ability to pay via PayPal 3 years ago, people applauded it as a sensible move. PayPal has, for many years, provided one of the best and safest means of purchasing items/goods. A recent glitch, however, has caused all users of PayPal with a PSN accounts to be suspended.
PSN accounts being banned? What went wrong?
At the moment, we're not entirely sure. The initial cause was a number of users finding that they had paid for something (via PayPal) and had received almost immediately a refund.
While this initially was thought just to be a glitch, Sony has started banning PSN accounts.
Speaking to the BBC's Newsbeat one user, "Adam" has said that after making a payment of £1.99 on the PSN via PayPal, he received an automatic refund. "I had no control over it coming back to me. If they asked for it to be sent back to them I'd have no problem. I tried going on the PlayStation and it said I need to sign in. So I put my login details in, and it said I am banned from the network."
With the refund, he received the following e-mail.
But why is this causing accounts to be banned?
Sony has yet to respond to 'Adams' inquiry. However, a growing number of reports are suggesting this problem might be quite widespread. It would appear that at present it is only affecting users in the UK.
The reason for the ban likely because the automatic refund may have led Playstation to believe that users were attempting to buy the goods, but trick the system to give a refund. The potential is also there that it might have raised alarms bells regarding a genuine fault. You do often hear about system errors like this causing firm's thousands before they are fixed.
In brief, it's a kneejerk reaction in case people are buying stuff and getting it for free.
What do I do if I have been banned?
It is unclear the timeframe in which this was an issue, however, if you did receive an automated refund you have almost certainly been suspended. Just in time for the weekend too!
Sony will likely fix the problem in the next few days and I would also not expect any response if you tried asking at the moment.
A formal announcement will likely be made before the end of today. Before people go to grab their pitchforks, Sony does not ban PSN accounts lightly. This is likely a genuine error which they will look to correct as soon as possible.