PyroLance Water Hose – Cuts Through Concrete and Metal
---
---
---
Mike Sanders / 6 years ago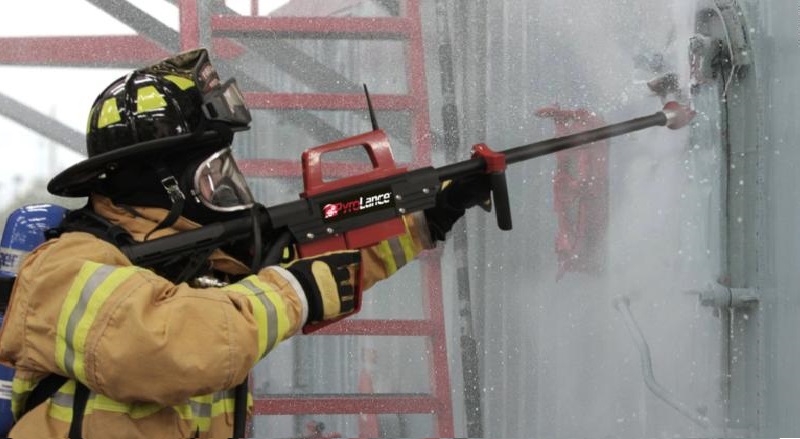 PyroLance Water Hose
Firefighters have received a new tool which could prove to be a unique way to battle fires. Particularly those which are not easy to access or are behind surfaces which can not be penetrated.
Coming on the completely opposite end of Elon Musks flamethrower, we now see the PyroLance, a water hose which is capable of cutting through concrete and even metal!
What is it for?
In 2008, a B2 stealth bomber crashed on the runway at a US base on Guam. Following the crash, the plane became engulfed in flames and while the firefighters were able to contain this from the outside, there was nothing that could be done to stop it burning from the inside. The fire subsequently caused the loss of the plane. A plane which incidentally costs about $750m each, to make.
In a report via CNN, US Air Force Chief Master Sergeant Scott Knupp said: "The firefighters had difficulty getting through the composite layers of the aircraft skin to fight the fire. We were looking for some type of technology out there that would help us penetrate through [to] hard-to-reach spaces to get water onto the fire."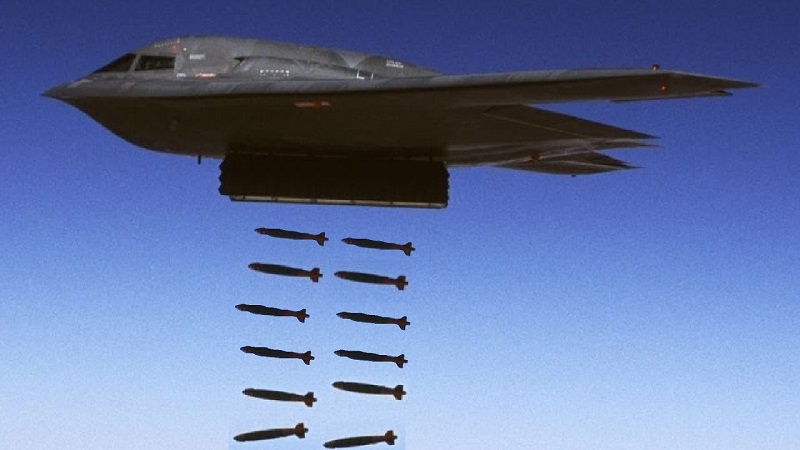 What was the solution?
Development was made into the PyroLance water hose. A hose so powerful that the water jet can cut through concrete and even metal. This would, therefore, allow firefighters to access areas within planes or even buildings which are not possible through traditional methods.
The hose rather ingeniously blasts at a 6mm radius, while also have much lower power water sprinklers to cool the surface which particularly on metal would get amazingly hot under such pressure. This, even despite the fact that its water being blasted at it.
What do we think?
Personally, I think it's a brilliant product and has found a solution to a major problem. It is, of course, doubtful we will see our local forces carrying one of these anytime soon, but it at least shows that even in the world of firefighting, technology has a part to play.
You can check out the hose in action in the video below.
What do you think? Impressed with the PyroLance? In addition, do you think this will have many practical applications not yet considered? – Let us know in the comments!
Support eTeknix.com
By supporting eTeknix, you help us grow and continue to bring you the latest news, reviews, and competitions. Follow us on Facebook and Twitter to keep up with the latest technology, share your favourite articles, chat with the team and more. Also check out eTeknix YouTube, where you'll find our latest video reviews, event coverage and features in 4K!
Check out our Latest Video