QNAP TS-453 Mini NAS Review
---
---
---
Bohs Hansen / 6 years ago
A closer look inside
---
I think it is about time we take a look inside this NAS and then get it going for a setup and some benchmarking. The first and easiest thing to remove is the memory and the QNAP TS-453 mini came with two 4GB DDR3 SO-DIMM modules from Transcend.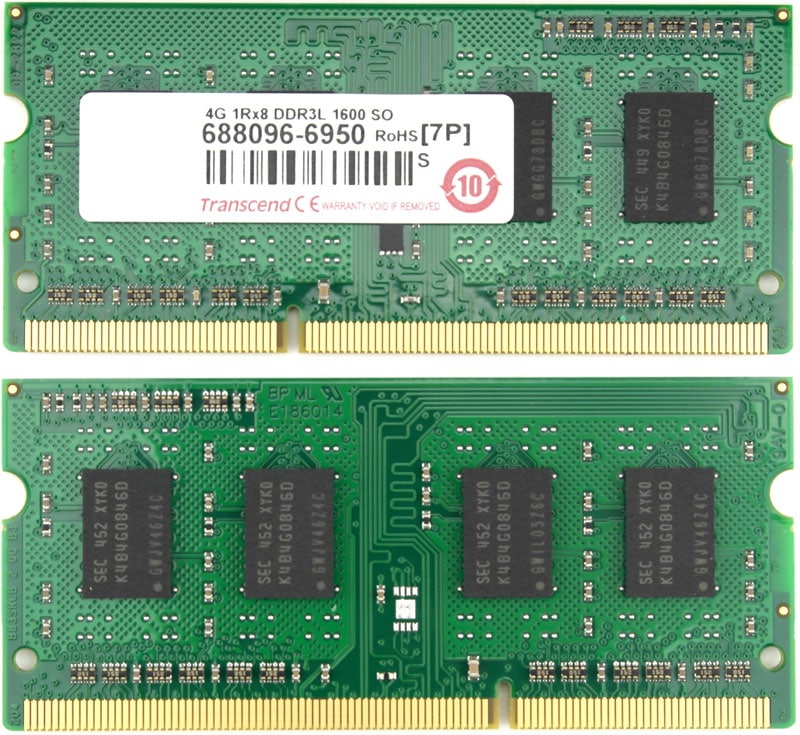 The TS-453 mini isn't just different on the outside, it is also very different on the inside. A general design change was needed in order to achieve this small form factor.
Once we remove the top from the NAS and have a look insides, the most noticeable thing we see is the fan and airflow design. While the air flow direction is the same as we're used to, the unique design makes the NAS produce even less noise and makes it a perfect NAS to be on your desk or living room.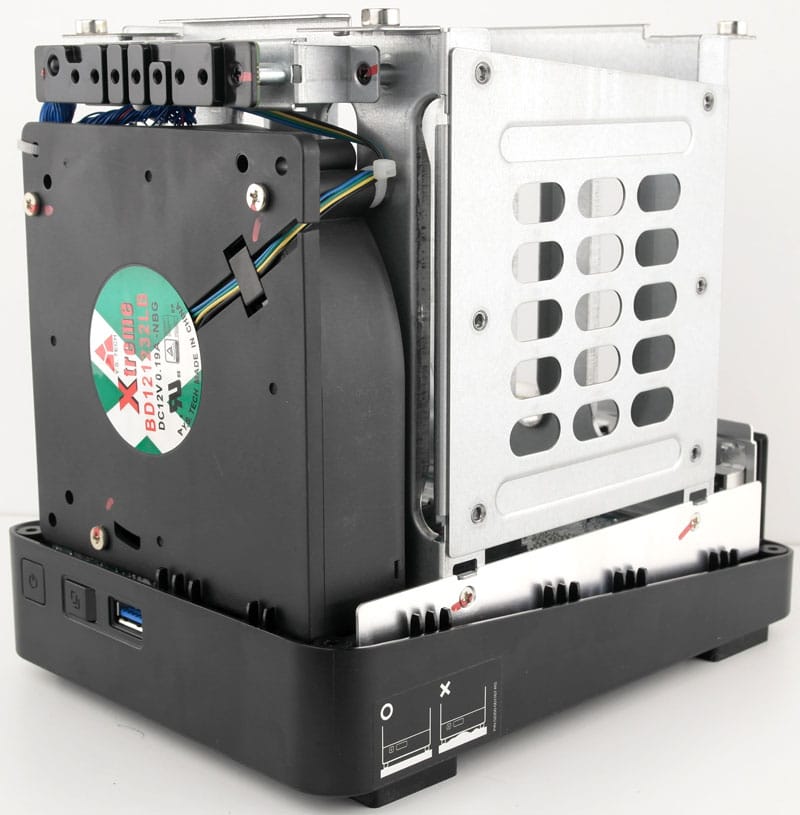 A rare thing to find is a NAS that only uses one PCB, especially in the 4-bay department. But that is what QNAP came up with for this TS-453 mini and it looks great.
Most items are fitted on what is mounted towards the bottom. We see the RAM slots again that peeked through the opening earlier and above them is the Intel Celeron dual-core CPU and a pretty big heatsink. At the bottom left you see the flash module for the operating system.
There are a few other chips to identify on this side and among them are two Intel Gigabit LAN controllers and an ASmedia ASM1442 for HDMI Rev1.3a based output.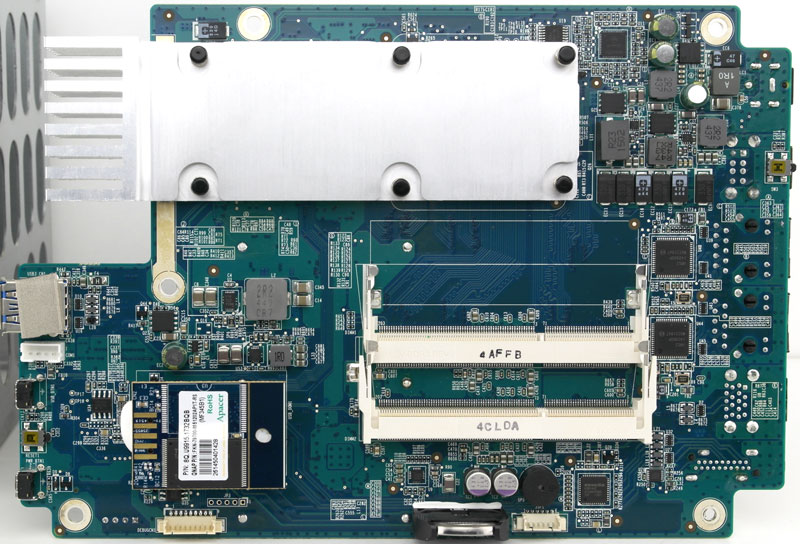 The top side of the motherboard features the four SATA ports data and power ports directly mounted. There is an ASmedia ASM1074 USB 3.0 HUB controller as well as a Marvell 88SE9215 chip that connects the SATA ports to the PCI Express lanes. The Fintek F71869AD chip is mainly used for Super Hardware Monitoring but also provides controller support for keyboard, UART ports, parallel ports and more.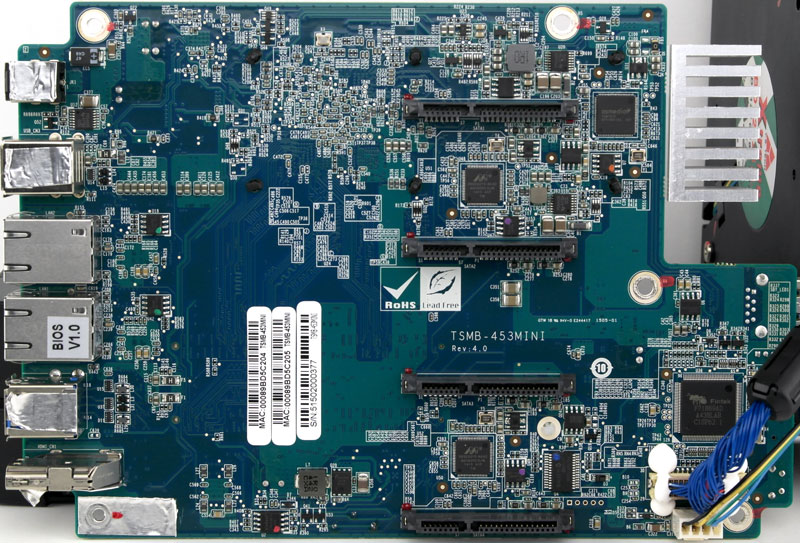 The flash module is a standard removable one as we've seen in so many systems and it comes from the house of Apacer.