QNAP TS-x51A NAS With QuickAccess Port Available Now
---
---
---
Bohs Hansen / 5 years ago
QNAP's just announced that their latest two NAS have become available and they aren't any normal or ordinary NAS devices, they come with a twist in the form of a QuickAccess port that allows them to work without network connectivity too. The two new devices are the QNAP TS-251A 2-bay NAS and the TS-451A 4-bay NAS.
The TS-x51A series is powered by the latest 14nm Intel Celeron dual-core 1.6GHz processor (burst up to 2.48 GHz) which is a perfect NAS processor with its low TDP of just 6 watts. Besides the two size options in the amount of drive bays, the TS-x51A series also comes in two options when it comes to memory. It is either equipped with 2GB or 4GB and dual-channel DDR3L-1600 RAM, and in both cases, it is upgradable to 8GB.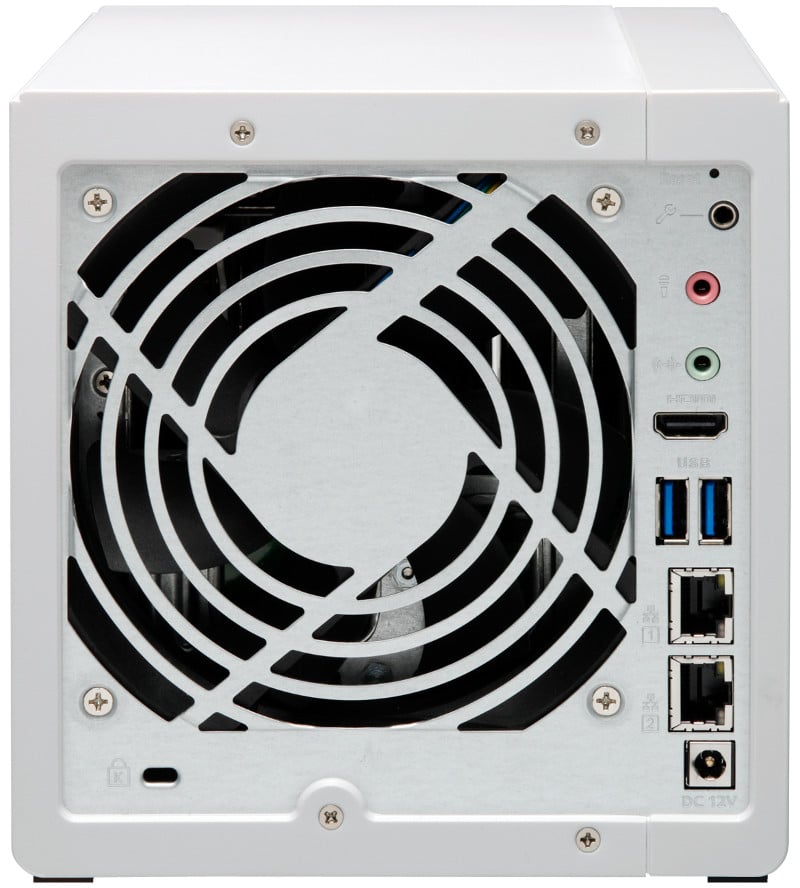 With its two Gigabit LAN ports, the NAS can deliver up to 211 MB/s throughput and up to 205 MB/s with full AES-NI full-volume encryption thanks to the hardware-accelerated encryption feature. The USB QuickAccess port that I mentioned above is something unique and awesome as it makes the NAS usable even without a network connection. Through a virtual switch, it can connect to a USB 3.0 port and deliver up to 100MB/s throughput this way, about the same as via Gigabit Ethernet. This DAS function is something that we haven't seen before and it works like a charm.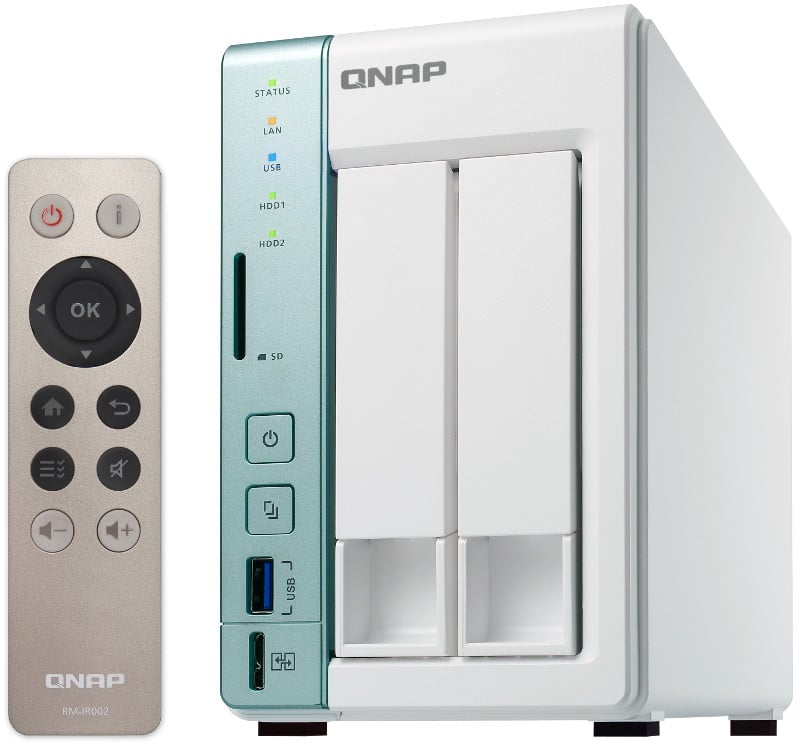 Besides the transfer and storage possibilities, the TS-x51A series supports 4K video playback and transcoding which makes it ideal for photographers and audiovisual enthusiasts. Users can connect it directly to an HDMI TV, A/V receiver, or monitor and enjoy UHD videos without the need for any other device. It is naturally also packed with all the other awesome features that we're used to from QNAP and their QTS operating system. It also comes with a remote control included, so there is no need to purchase anything extra in order to enjoy your multimedia content from the comfort of your couch or bed.
Key specifications
Dual-core Intel Celeron 1.6GHz processor (burst up to 2.48 GHz)
Dual-channel 2GB/4GB DDR3L-1600 RAM (upgradable to 8GB)
2x Gigabit RJ45 ports
1x USB 3.0 Micro-B QuickAccess port
1x HDMI-out port
1x 3.5 mm microphone jack (dynamic microphones only)
1x 3.5 mm Line-out audio jack (for use with an amplifier)
We'll also have the full review of this awesome new NAS ready for you very shortly, so stay tuned for more.