Quantum Entanglement Is Real And At Room Temperature
---
---
---
Gareth Andrews / 6 years ago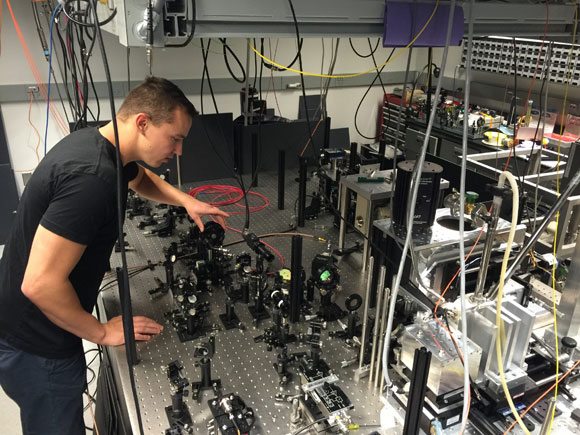 Quantum Entanglement may sound like a term straight out of a science-fiction film, but it is real. Quantum entanglement is a term used to describe when you link two particles, this means that when you affect one particle, the linked particle displays the same change in behaviour no matter how far apart they are. Imagine it is almost like a particle walkie-talkie system, you say something on one end and the other end hears it as if you had said it there. While this was possible before, you had to go near absolute zero to achieve it, meaning that while an amazing piece of science and technology, the practical uses were slim. That is no longer the case as a research paper has appeared announcing they have managed to complete the action at room temperature.
The experiment resulted in thousands of electrons and nucleons being linked, roughly equating to the size of a blood cell; around 40 micrometer's cubed. By using infrared laser light to align the magnetic states and then MRI imaging to entangle them, the group hopes that this can be the first step towards using quantum technology in an everyday environment.
The technology could create sensors which are more sensitive to changes or even to create systems where it is scientifically impossible to intercept a message between two devices (simply because the message would only exist at the start and end point). A whole host of possible uses have appeared and this technology can only continue to grow.