Quiet PC Serenity Ultimate Gamer i12 Review
---
---
---
Peter Donnell / 12 months ago

High airflow, big fans, flashy RGB, massive ventilation, radiators, pumps, and beyond. There's no shortage of ways to improve PC cooling. You could find many ways of making a PC silent too, albeit a lot of it can revolve around using lower performance passively cooled parts. So what if you want some extremely fast high-end hardware such as 12th Gen Intel processors and the latest RTX graphics cards AND you still want it to be extremely quiet? Then that's where the Quiet PC Serenity Ultimate Gamer i12 comes into play.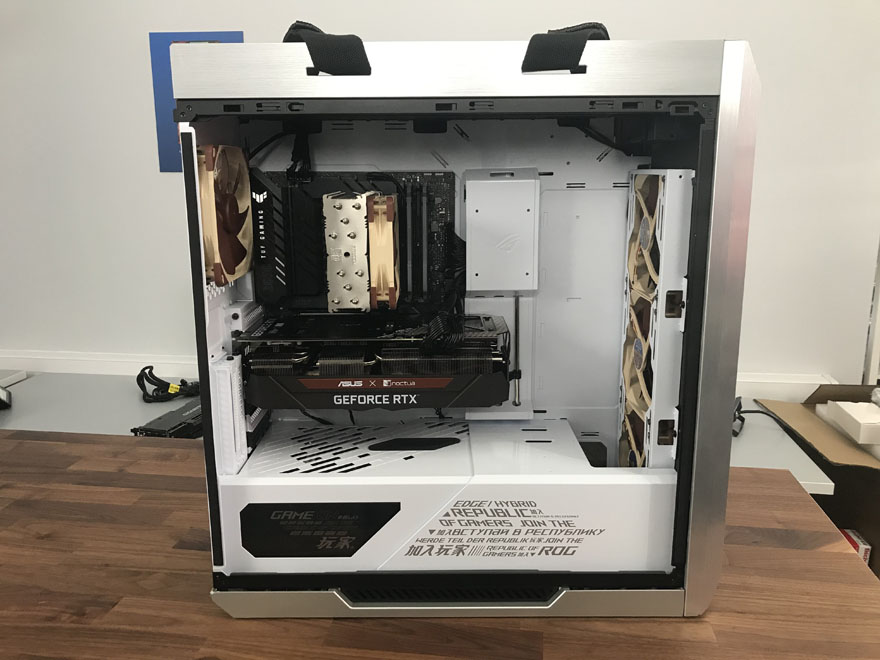 Quiet PC, as their name may suggest, has been building PCs with a focus on noise for many years now. I remember reviewing a silent CR80EH cooler from quiet PC 8-9 years ago, and while that was interesting, let's just say the market has evolved a lot since then.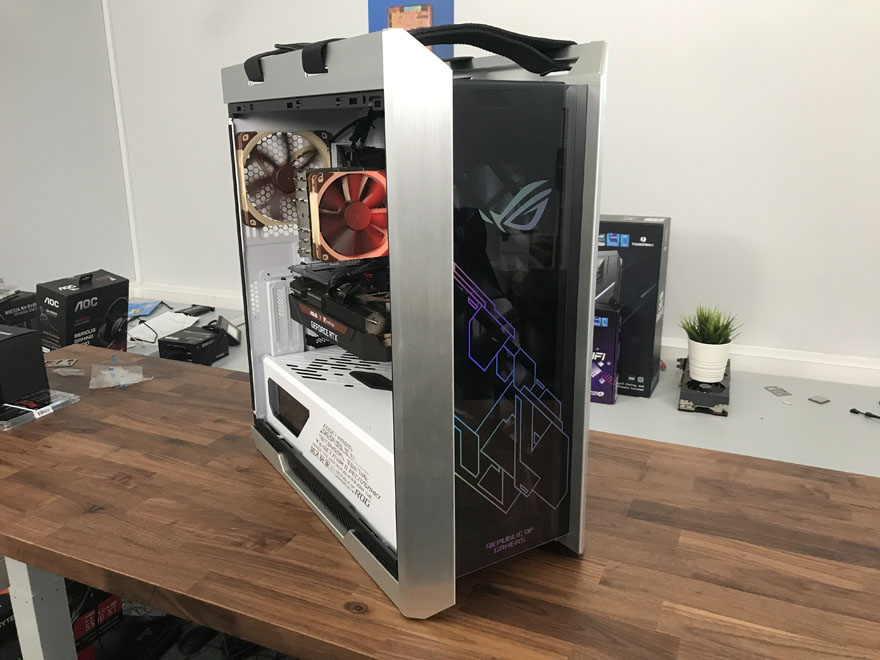 The PC is housed in the ROG Strix Helios White Edition, a premium mid-tower gaming case and actually, one of my all time favourite cases on the market today! A blend of tempered glass, silver/white aluminium and plenty of RGB thrills! The case also features carry handles for easy transportation, however, don't expect this beast of a PC to be an easy lift, as it's pretty hefty.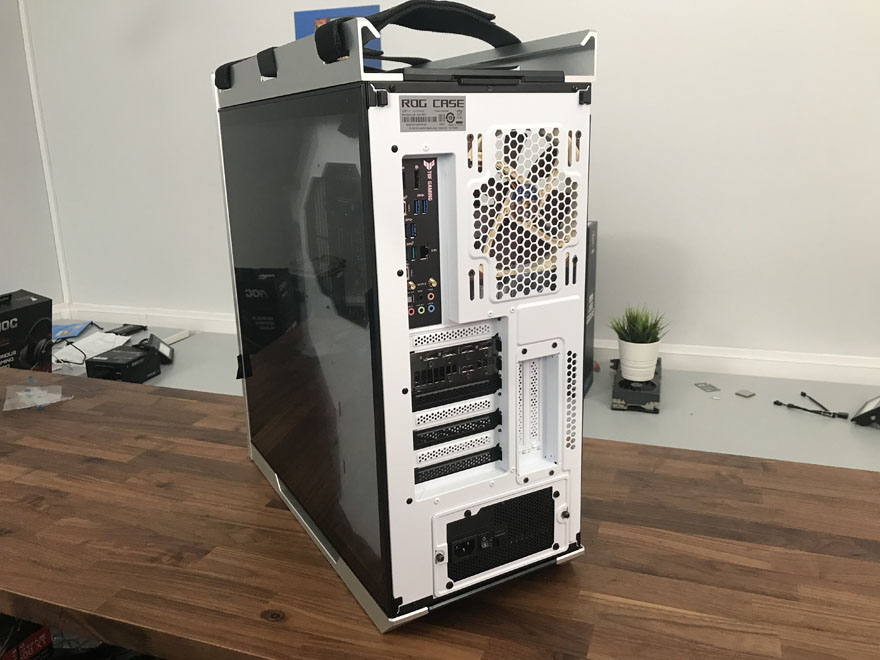 Silence comes from some of the latest and greatest hardware from the likes of ASUS and Noctua. Of course, that also means the new ASUS and Noctua created Nvidia GeForce RTX 3070 graphics card. It features a semi-fanless design and thanks to Noctua's sublime hardware and an enlarged heatsink, it is the quietest air-cooled RTX3070 currently available.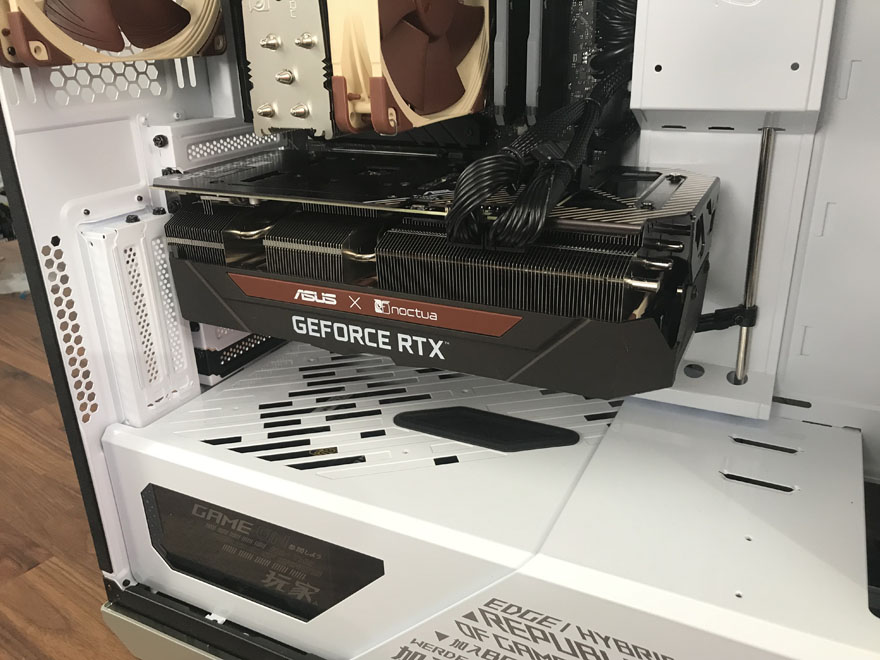 Well, their official blurb reads "ASUS and Noctua engineers ran extensive simulations to optimise heatpipe placement and fin density to take full advantage of the air propelled by both the Noctua NF-A12x25 fans. The result is that even during heavy gaming sessions noise levels remain very low as well as a massive reduction in GPU temperatures when compared to Nvidia's RTX3070 Founders Edition. Don't just take our word for it, there are many review online that will confirm this." and we can confirm, this is by far the quietest high-end gaming PC we've ever heard.
The case is supplied with four ASUS ROG 140mm fans, but you can choose to have Noctua NF-A14 ULN fans if you prefer. The case also features a fan control switch, however, even on high, the PC will still be highly regarded as quiet in our opinion. However, even throughout benchmarking, I never felt the need to increase the fans to the high profile.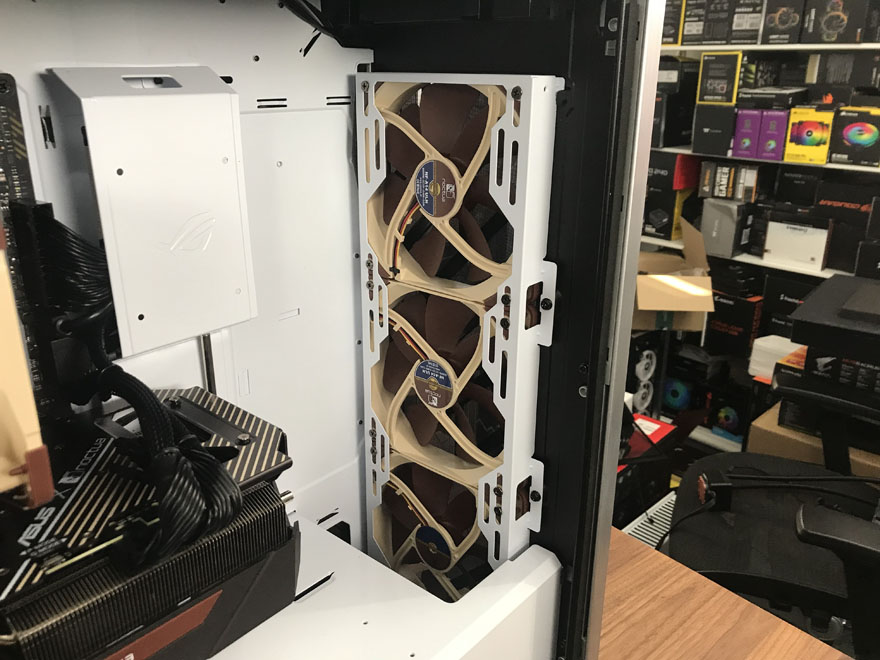 The fantastic NH-U12S takes care of the CPU cooler. This has a maximum noise level of 22.4 dB(A). For the cooler to achieve this maximum noise level the CPU temperature would need to be consistently in the 90°C range. However, that's unlikely to happen while you're gaming, but more likely if you're rendering a 4K video.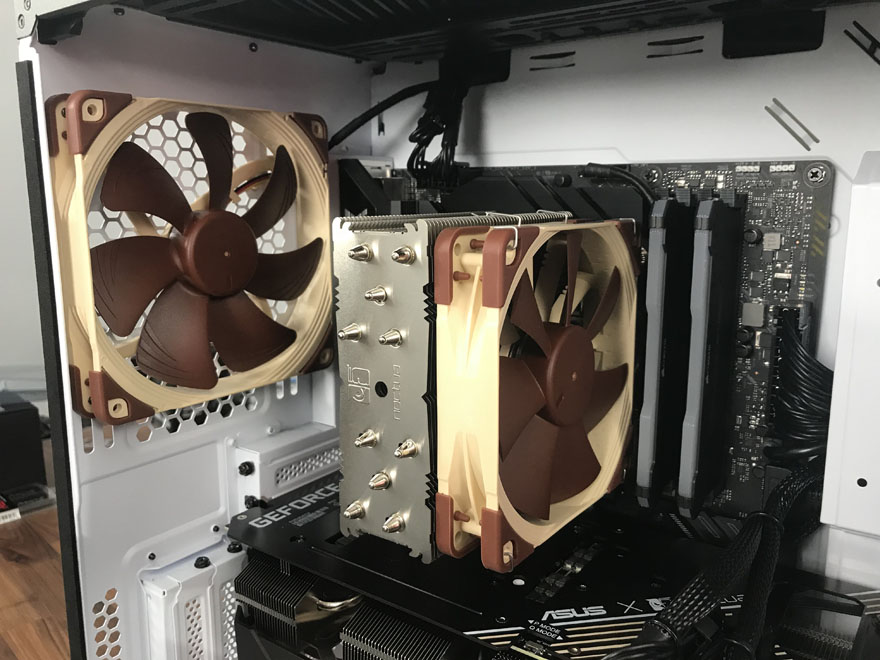 Basically, all the hardware is chunky. A big case with lots of airflow, some of the finest fans on the market today that can drive high airflow at low RPM, and huge heatsinks. Combined, it's no wonder this thing is so silent.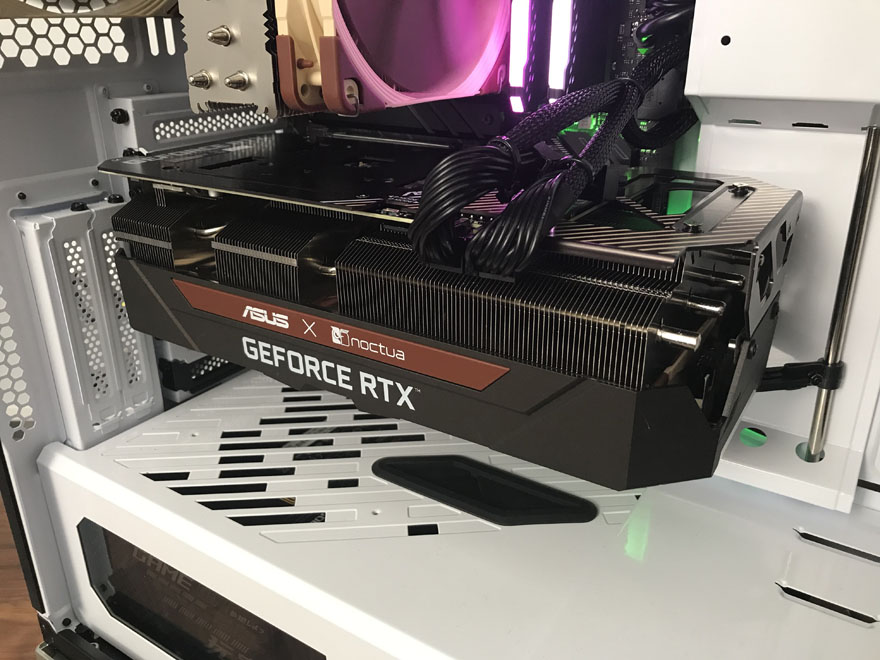 Price and Availability
The Quiet PC Serenity Ultimate Gamer i12 is available now, with prices starting at £2069 for the stock configuration. However, there are plenty of options to change to suit your needs. You can upgrade things like the fans, CPU, RAM and cooler to suit your taste. There are multiple motherboard and CPU choices too. However, the options for our configuration used today are detailed below:
Windows 10 Pro
32GB Corsair Vengeance RGB PRO 32GB (2x16GB) DDR4 3600MHz Memory
Samsung 980 PRO PCIe 4.0 M.2 NVMe SSD
NF-A14 ULN 12V Fan Upgrade
Stock Price: £2069, Price as reviewed £2226.82
Configure you own build here!