be quiet! SFX Power 2 300W Power Supply Review
---
---
---
Ryan Martin / 9 years ago
Introduction & Packaging
---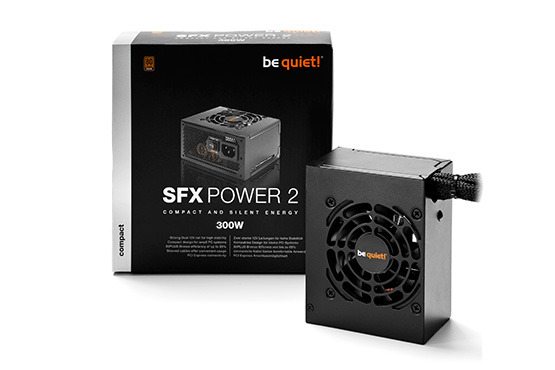 When a compact ATX power supply just isn't compact enough you have to think outside the box, or use a new form factor. The SFX and TFX form factors are two of the most common small form factor power supplies aside from the standard ATX that is so common in desktops. The SFX form factor measures in at 100×125×63.5 mm compared to TFX at 146×83×64mm. SFX is short and stubby while TFX is long and thin. In that sense TFX is more server orientated when server racks tend to be long and thin. Conversely SFX is more orientated towards compact computer systems that are not so obscurely shaped. Very few power supply vendors produce SFX or TFX units for the consumer market due to the fact demand is so low. However, be quiet! being the smart company they are have seen the trend towards SFX and TFX power supplies in recent years as small form factor builds have become more fashionable.
Today we are looking at the be quiet! SFX Power 2 300W power supply which conforms to that minuscule SFX standard. 300 watts may not sound like a lot but with an Intel Core i7 4770K and GTX 750 Ti based system you could run a complete gaming rig off of 100 watts or so. With an extra 200 watts to spare there is scope for anything up to a GTX 770 in theory, providing you don't overclock either too hard. Lian Li, Thermaltake, SilverStone and many more case vendors produce compact cases taking advantage of SFX PSUs. Therefore what I am getting at is the fact that building a tiny SFX based system has never been easier to do.

be quiet! offer 300 and 400W SFX power supply units: that 400W model gives you a lot of scope to go for a proper high end system. Sadly when we look at the cable options we see that you are limited by the single PCIe 6+2 pin connector. Determined system builders could make do with funneling the 12 volt amps through molex or SATA to PCIe adapters, the quality of the platform should allow this to be viable. However, the main issue will be whether the 12 volt rail is capable of delivering enough amps for a high end graphics card. My recommendation would be no higher than an R9 270 or GTX 750 Ti but you might be able to squeeze out more.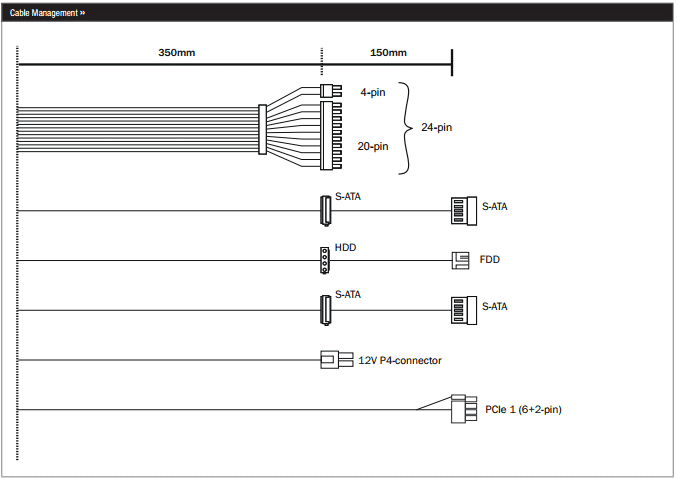 Packaging and Contents
Small power supply, small box. The SFX Power 2 comes with compact packaging and be quiet! are claiming compact and silent energy. Somehow I don't think this will be the case; generally small fans on small power supplies end up being noisy.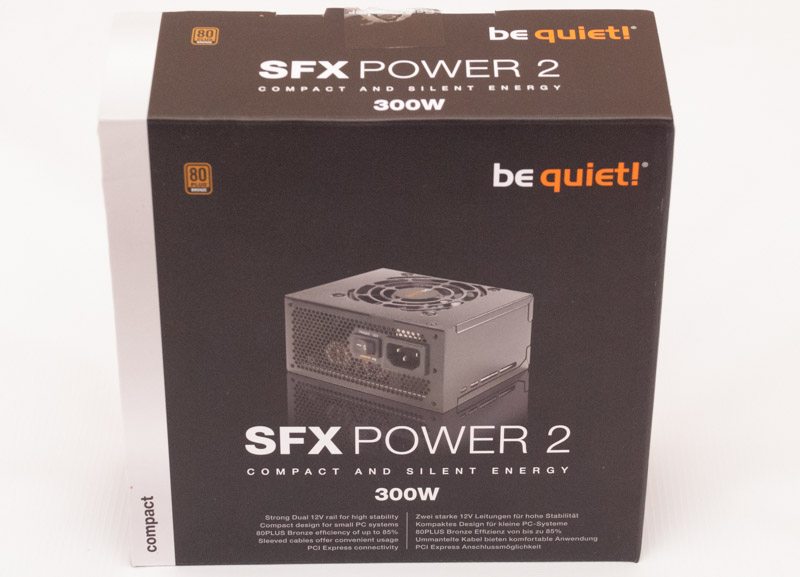 The included accessories are standard for most be quiet! products: a power cable, user manual, set of cable ties and black screws.