be quiet! Silent Base 800 Mid-Tower Chassis Review
---
---
---
Peter Donnell / 6 years ago
Complete System
---
The be quiet! Base 800 was a joy to work with. It's immediately clear that a lot of thought has gone into the chassis and everything fits perfectly first time. The build only took me 25 minutes to complete, which is a reasonable time for a chassis of this size. That's including the time it took to mount the feet on the base of the chassis.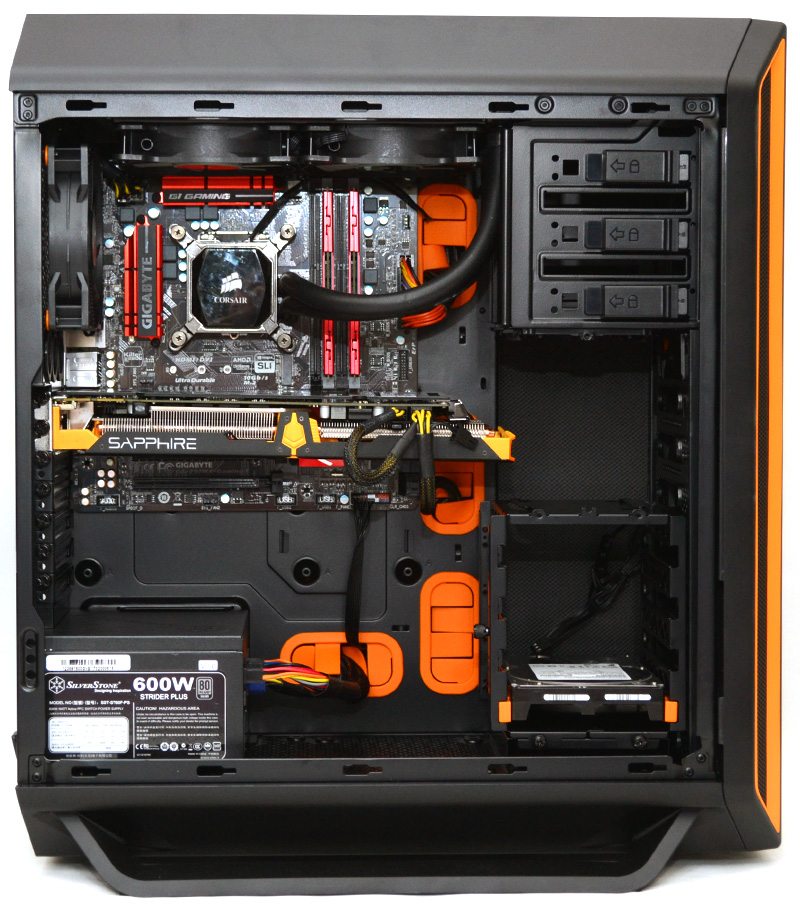 Behind the motherboard I've installed our 128GB ADATA SSD, the brackets can be removed with a single thumb screw, allowing you to quickly install your drive then re-fit the bracket.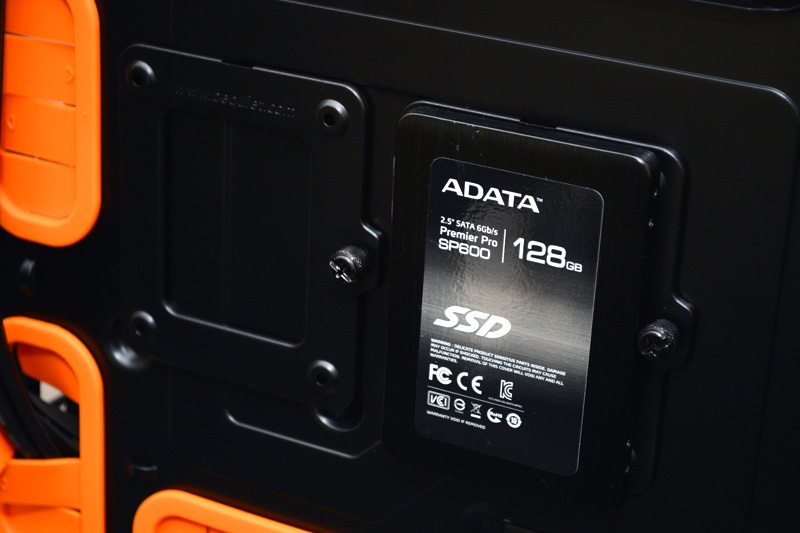 The cable routing grommets are nicely placed, so there's minimal cable trail and overall cable management looks neat and tidy.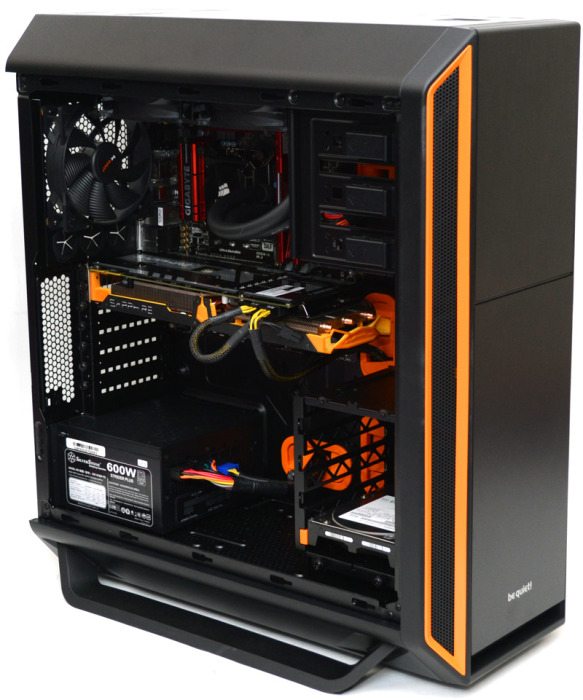 Our Corsair H100i had no issues being installed in the top and there were no conflicts with the motherboard or rear 140mm fan.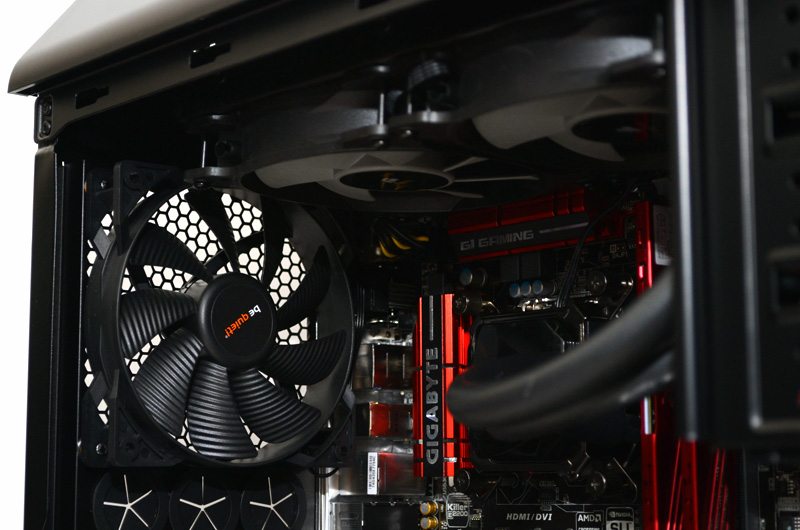 More than enough room here for an enthusiast grade PSU, but keep in mind that longer PSUs may prevent you from using the optional base fan mount.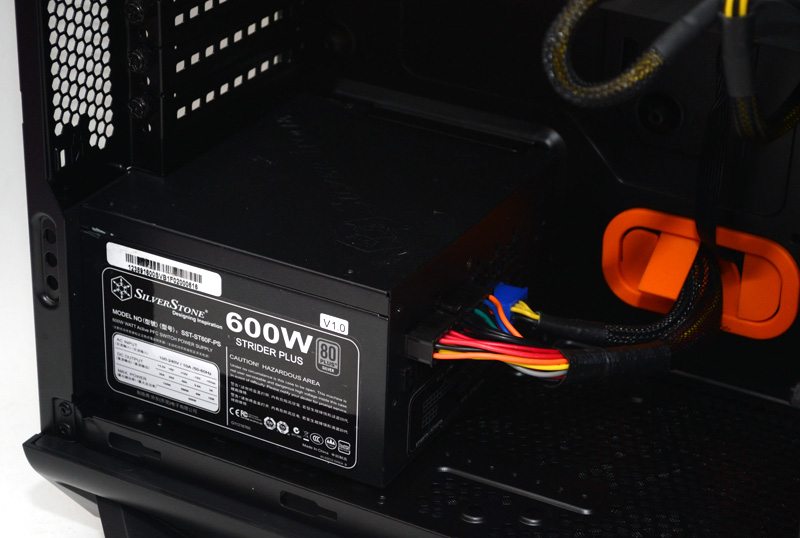 The radiator is just out of the way from the 5.25″ drive bay, we often see radiators conflicting with optical drives, but that's not a problem for the Base 800.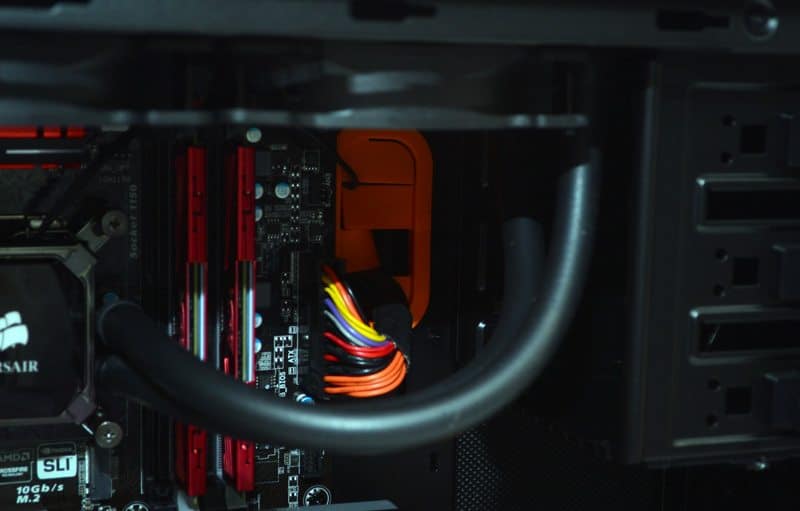 Our Sapphire Radeon R9 270X is quite a long graphics card, so I had to remove the upper hard drive bay to install it. The hard drive bays are only held in place by thumb screws, so removing it was an easy task.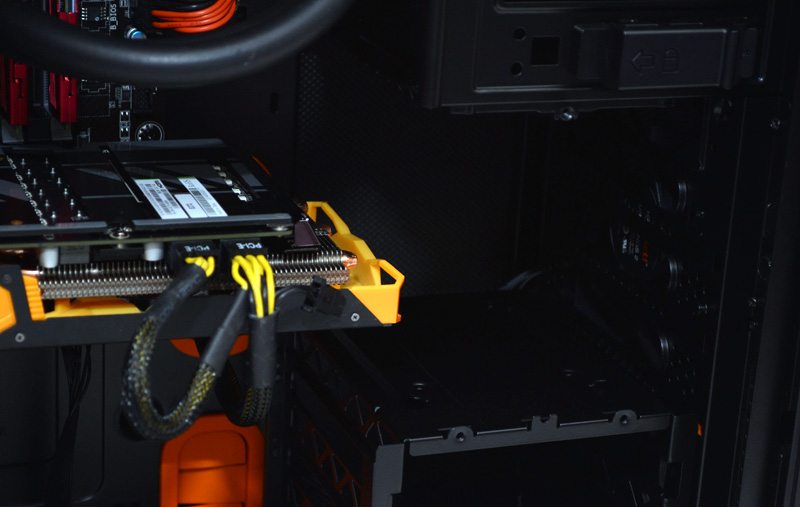 The rubber hard drive rails screw onto the side of your hard drive, you can then slot the drive into the bay and lock it in place using the thumb screws on the left side.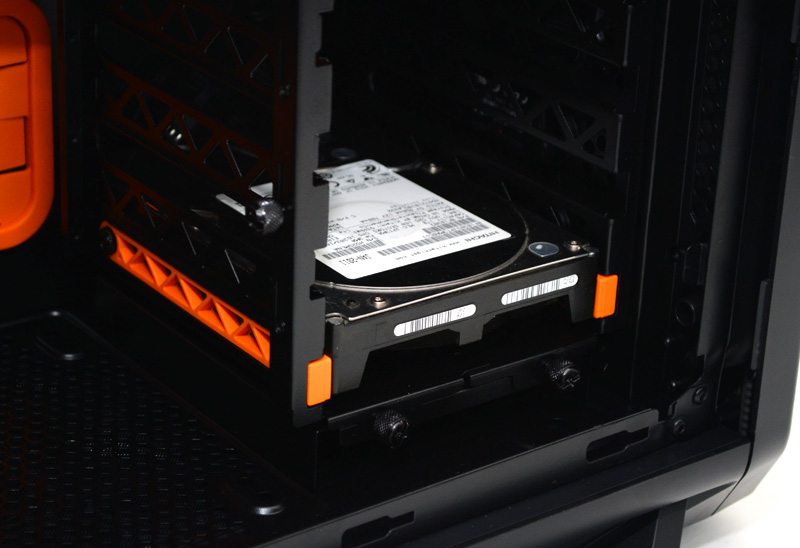 With all the panels back in place, all of our components are stealthily hidden away behind thick layers of sound proofing, durable panels, high quality fans, dust filters and more. I don't think we'll be seeing or hearing anything from our components again!