HIS R9 280X iPower IceQ X² Turbo Boost 3GB Graphics Card Review
---
---
---
Ryan Martin / 9 years ago
A Closer Look
---
The HIS R9 280X uses the HIS IceQ X² cooling solution which dominates the entire aesthetic of the graphics card. It has two 89mm fans, two 8mm heat pipes and three 6mm heat pipes.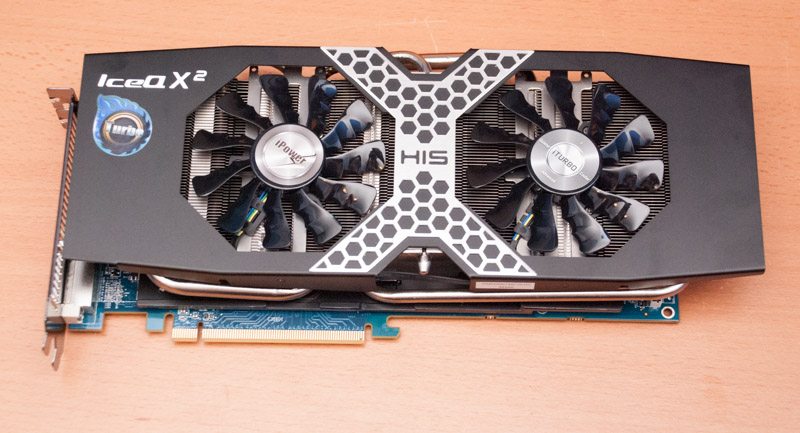 The back reveals a bright blue PCB, somewhat trademark of HIS given the blue/frost/ice theme that permeates their brand. It may not be to everyone's tastes (including not to mine) but it is what it is.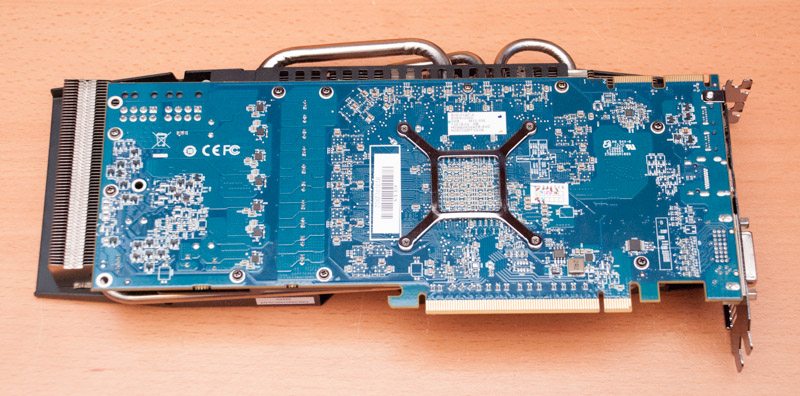 The bottom is opened up for ventilation and you can see the VRM heatsinks and heat pipes.

The top has three more heat pipes exposed and is also open to allow for ventilation. The card is a staggering 30cm/12inches~ long as the cooler overhangs the PCB.

The rear I/O has one DVI, one HDMI and two mini DisplayPort. The lack of a mini DisplayPort to full-sized DisplayPort adapter always disappoints me. I think given the graphics card doesn't need to rear exhaust because of its impeller blade design the rear I/O should of contained full sized DisplayPorts. This model differs from the "stock" R9 280X configuration of DisplayPort/DVI/DVI/HDMI.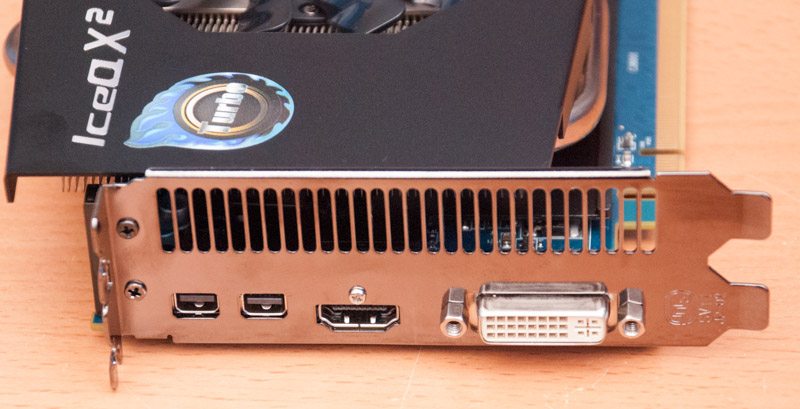 As I already noted the heatsink and shroud overhangs the PCB by quite a bit, roughly an extra 3.5 cm.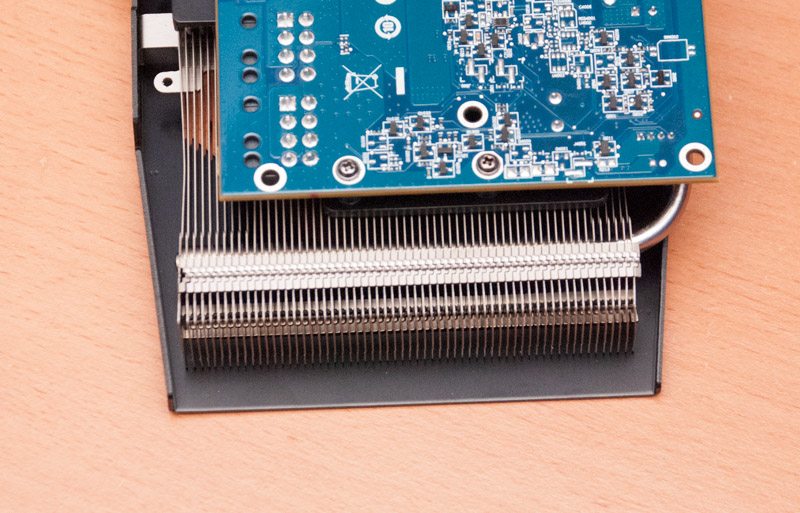 The card uses two 8 pin PCIe power connectors and the heatsink is helpfully recessed around those so you can plug the cables in and out easily.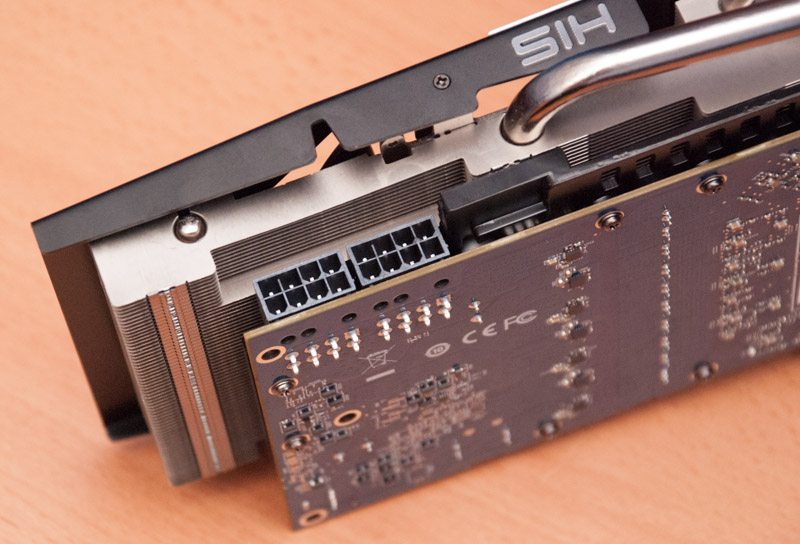 Two CrossFire connectors allow for up to 4-Way CFX if you're bonkers enough to run that kind of set-up!