R9 Nano to Feature Full Fiji GPU
---
---
---
Rikki Wright / 8 years ago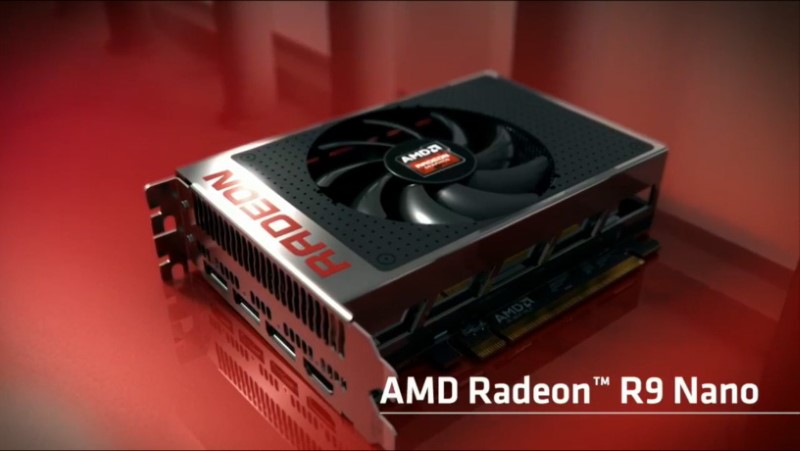 Something we like about powerful graphics cards is the size and performance; just look at the NVIDIA GTX 970 ITX for example. However, one restriction is huge performance drop compared to the full-size card. AMD looked at this and threw convention out of the window, again.
The R9 Fury X is currently the most powerful graphics card from the Red camp, fighting head on with the NVIDIA Titan X and GTX 980Ti. We've recently brought you the story that the R9 Fury will be essentially an air-cooled version of the Fury X with slightly less power, so the air cooler can handle the heat.
We already knew that all of the R9 Fury range will feature the Fiji silicone, with the Fury X and Fury X x2 (dual GPU) both featuring a full-fat versions of the Fiji silicone. The R9 Fury will be slightly cut down by around 10-15%, so it would be correct to assume that the Nano will utilise either the R9 Fury silicone, or an even more cut down version so the even smaller cooling unit can handle the heat.
However, AnandTech have reported that the R9 Nano will feature the full Fiji silicone, making it an extremely formidable graphics card.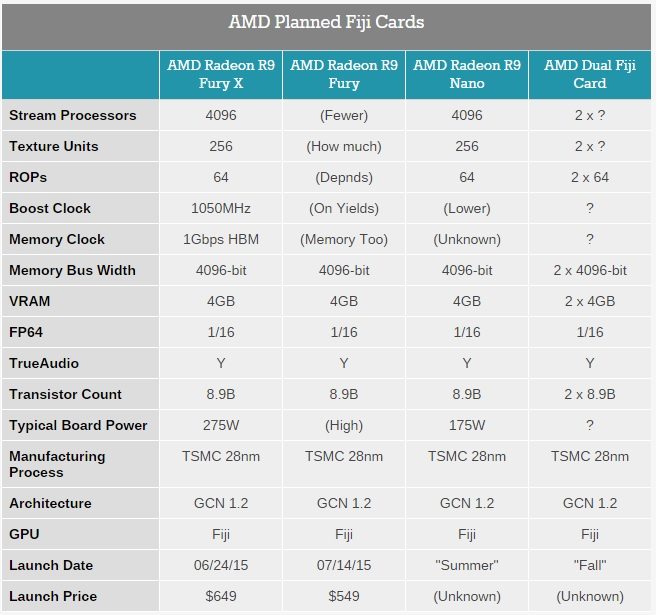 What are your thoughts on this? Should the Nano version feature a full silicone or a cut down version like in the R9 Fury? Let us know in the comments.