Radeon Vega Frontier Edition at Computex 2017
---
---
---
Peter Donnell / 4 years ago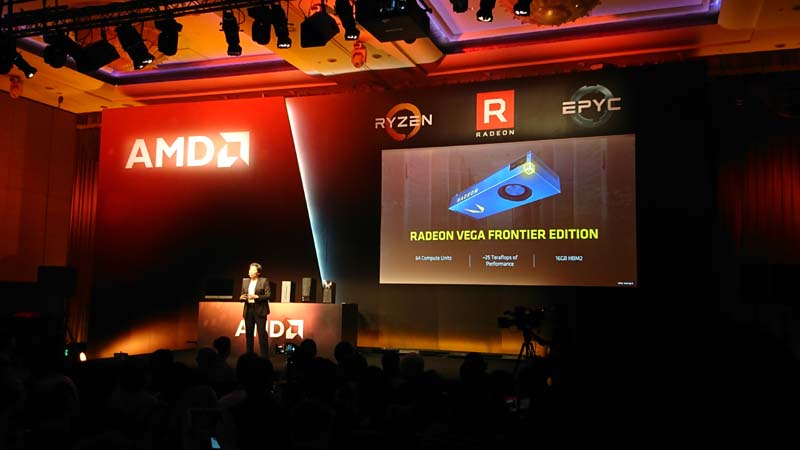 AMD were keen to show off their flagship Frontier Edition at Computex 2017. Although we certainly cannot blame them either, it's an incredible piece of technology!
Built for the Pioneers of the World
While these new cards could be used for high-end gaming, that's not what they're about. Designed for demanding GPU computational tasks such as Deep Learning, AI, and other scientific applications.
Of course, they're also designed for the creative market. Anything that demands a powerful GPU to run demanding applications and workloads. Not just in terms of rendering on screen graphics, but tasks that can use the complex GPU architecture for other calculations.
What AMD has to Say
"Who are the pioneers? They are the ones who have cured diseases and strengthened our bodies, they work to heal our planet and explore new ones, and they work to undo mankind's mistakes and protect the next generation from making them again. Harnessing science to fuel creativity, and employing creativity to drive science. They pursue an unerring, unwavering path towards their goals. There are no barriers, no compromises. They are people who see boundaries as starting lines, and who risk everything in pursuit of innovation. They are the early adopters, the people whose passion is to pursue what is new and different. Their achievements won't be measured in days, weeks or even years. They'll be measured in centuries."
Demonstration
While it is hard to give you an impression of the performance here. However, AMD did show some impressive performance improvements in Blender. To be honest, we're more interested in tests we can run ourselves after it is released. Of course, we'll share those as soon as we possibly can.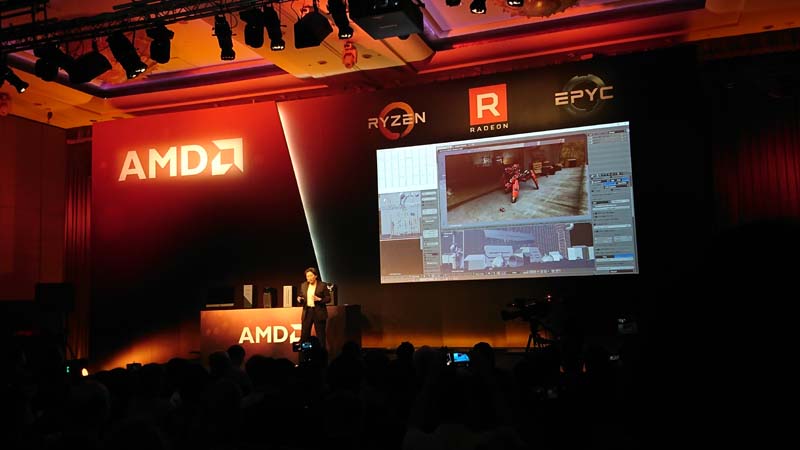 Release Date
You won't have to wait long for Vega Frontier Edition, as the cards release on June 27th, 2017!