Rage 2 Appears To Be Confirmed As Teaser Trailer Leaks
---
---
---
Mike Sanders / 5 years ago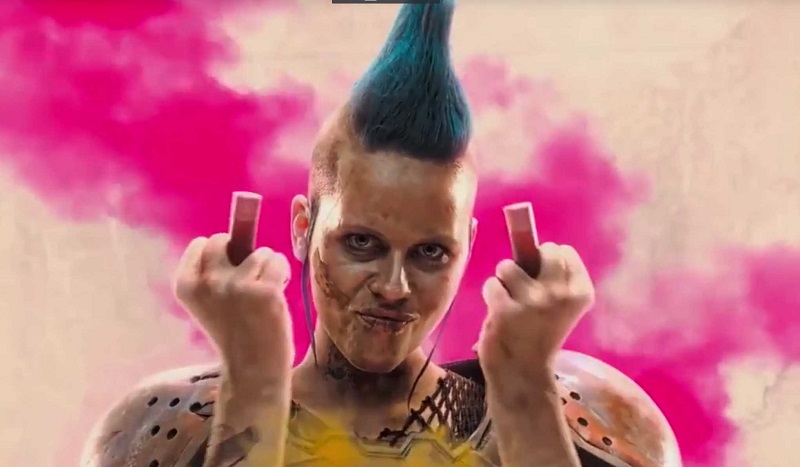 Rage 2 Appears To Be Confirmed As Teaser Trailer Leaks
A little over a week ago Walmart in Canada posted placeholders for a number of upcoming video games. At the time, it was unclear whether this was an accident or some elaborate hoax. Lord knows that it wouldn't be the first time such a trick has been made or attempted.
One of the games suggested in this leak was, however, Rage 2. This was a matter of some curiosity. It has been around 8 years since the original game released and by this point, many felt that a sequel wasn't likely. This wasn't helped by the fact that the game only received fairly positive reception and the PC version particularly was pretty terrible on launch.
Despite this though, the leak did get the rumor mill hard at work again and it has now shifted into a new gear. In a report via DSoGaming, a supposed teaser trailer for the game has now been released which you can watch below.
Is this trailer legitimate?
The honest answer is that Rage 2 is very likely on the way. Without any formal confirmation from Bethesda though, it would be unwise to go in wholeheartedly just yet. The trailer with a run time of just 16 seconds looks fairly polished, but then again, it is nothing outside the realms of a decent prankster. Putting it even more bluntly, we've seen better trailers turn out to be hoaxes.
If this game is to be announced, we should expect to hear something at E3. Given that it isn't too far away now there's not much point Bethesda letting the cat out of the bag just yet. For the moment though, we shall wait and see. We're not saying it isn't happening, if anything quite the contrary. We'll just wait until a formal announcement before going crazy.
What do you think? Is this the next game you were hoping for from Bethesda? In addition, are there any other games you hope to see a sequel for soon? – Let us know in the comments!