Raijintek Pan Slim mini-ITX HTPC Case Review
---
---
---
Peter Donnell / 9 months ago
Exterior
My first impression of this case was simple. It's a lot bigger than I expected! It's a seriously beastly thing and quite heavy. It feels like a quality product, too, with gorgeously finished surfaces, and the quality of the tooling is premium from front to back. While it is available in three different colours, I must admit I'm happy I got this black and silver version; it looks stunning!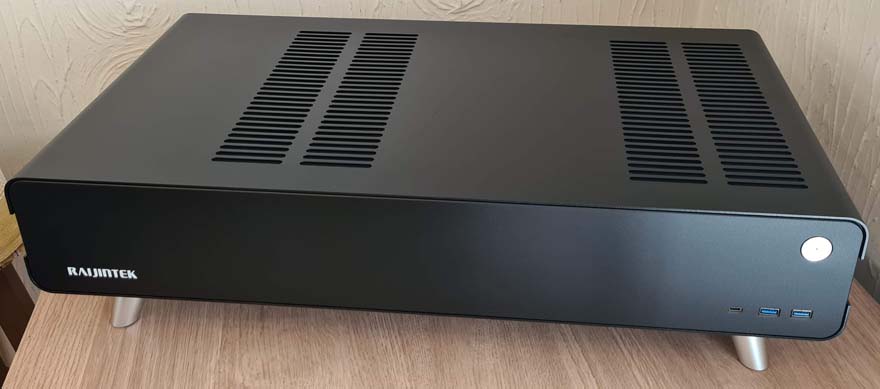 The aluminium body is lightly textured, and it looks excellent as the light catches the finer detail of the paint. There's a simple yet competent front I/O too, offering USB-C and USB 3.0 ports, as well as a nice large power button.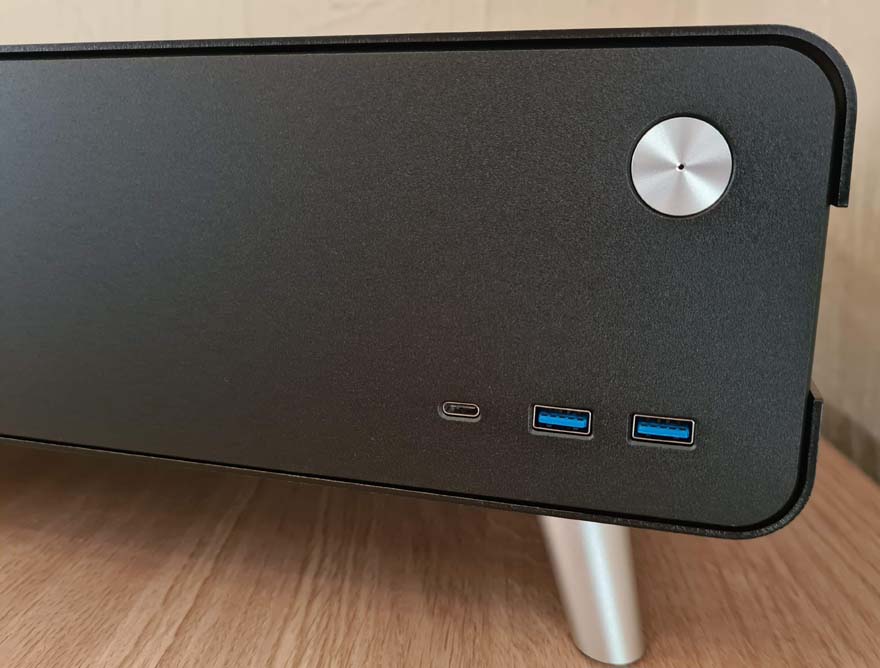 On the left side, a simple Raijintek logo, no silly RGB lights or tempered glass here, this thing is just minimal and stylish all over, so it should blend into almost any environment with relative ease.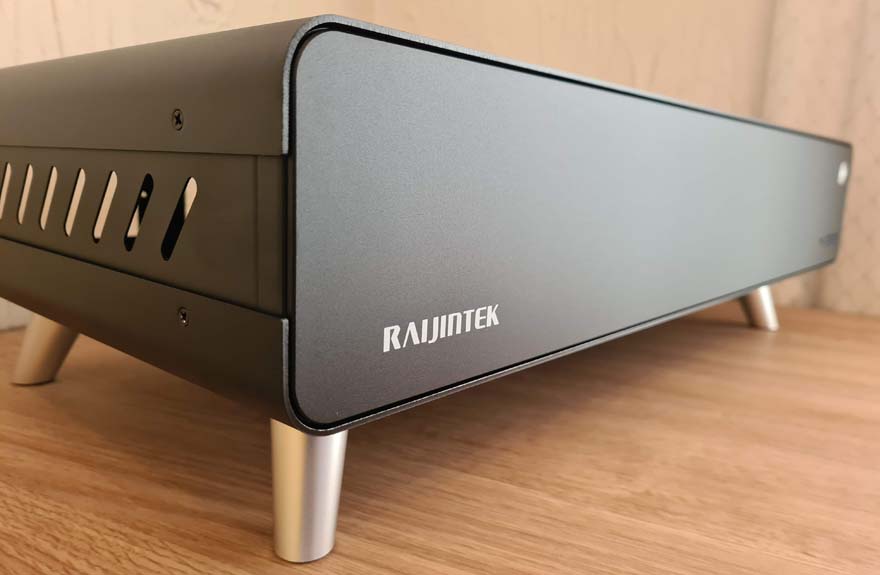 Down the left side, you'll find some fairly chunky ventilation. The PSU and some storage mount near this side, so it'll provide some passive airflow in that area.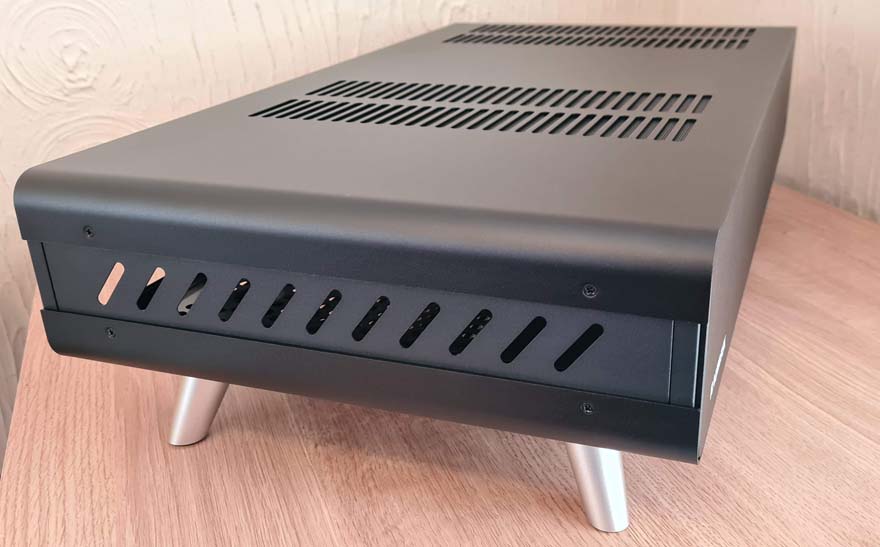 There's a matching set of vents on the right side too. This case doesn't feature any fans, so it'll rely on the fans of your hardware mostly. You can install an AIO cooler, but we'll get to that later.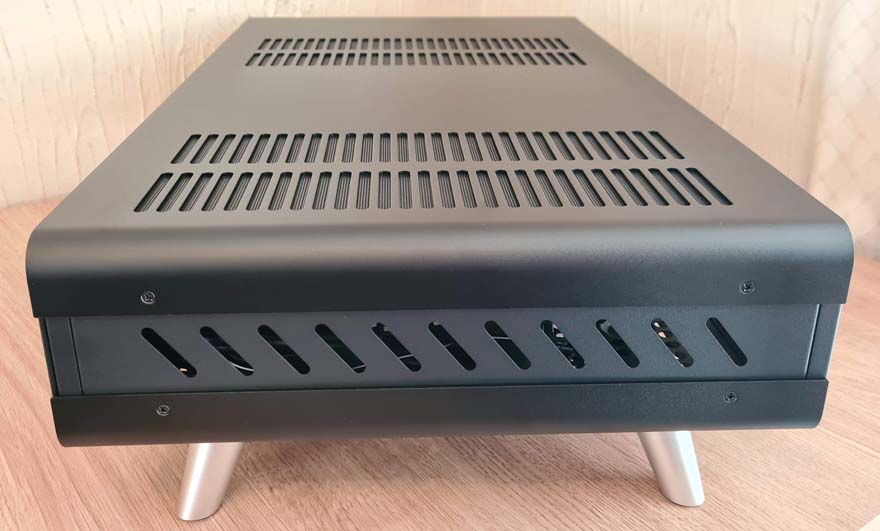 Around the back, you get an idea of just how this case works, with all the hardware laid out parallel to each other throughout. There's a ventilation section on the side, which is the area that supports an AIO radiator.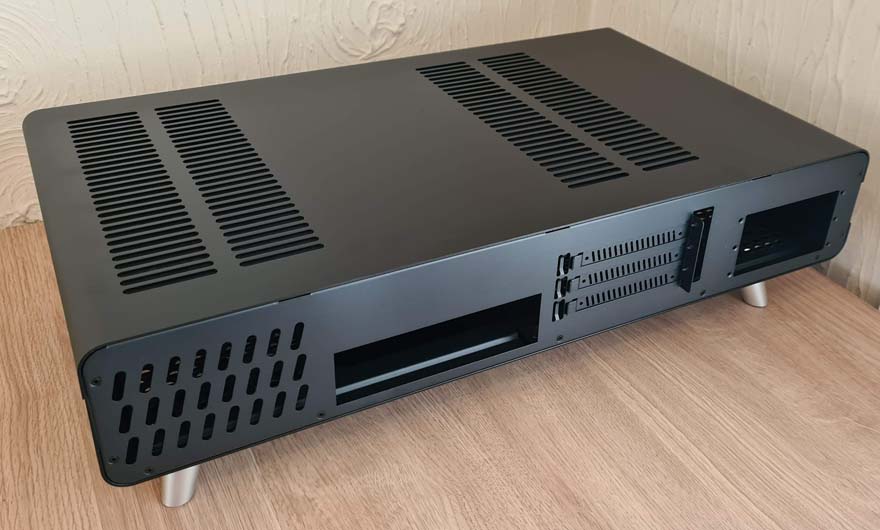 A cut out for the mini-ITX rear I/O.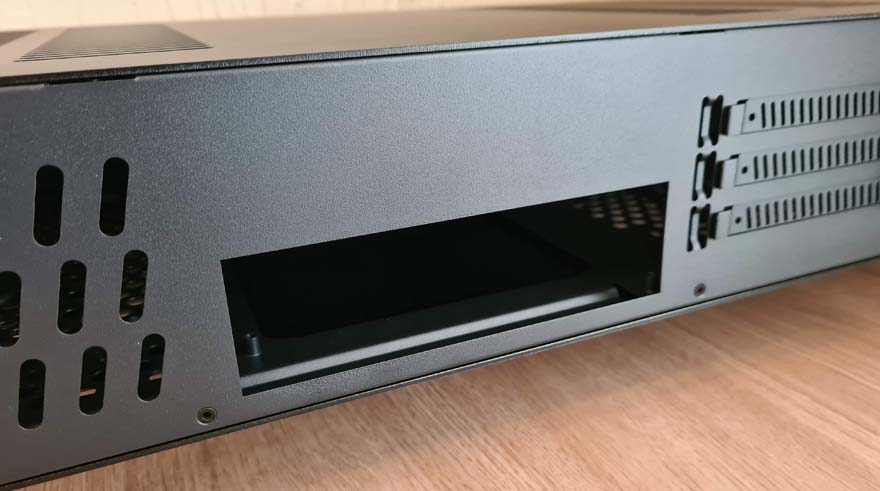 There are three expansion slots, so even with mini-ITX, you can still have 2.5 or 3 slot thick GPUs, giving you some very high-end options to pick from.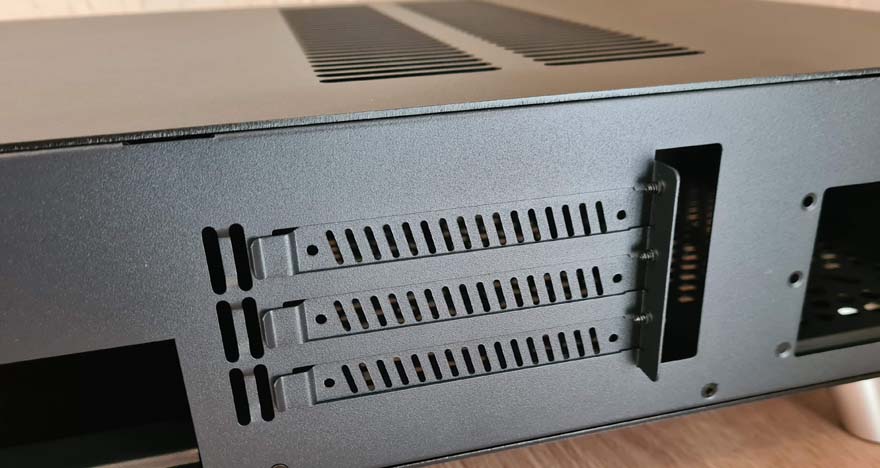 Finally, there's also a cut-out for an SFX PSU. Keep that in mind, it's not ATX. You will need one of the more compact SFX units.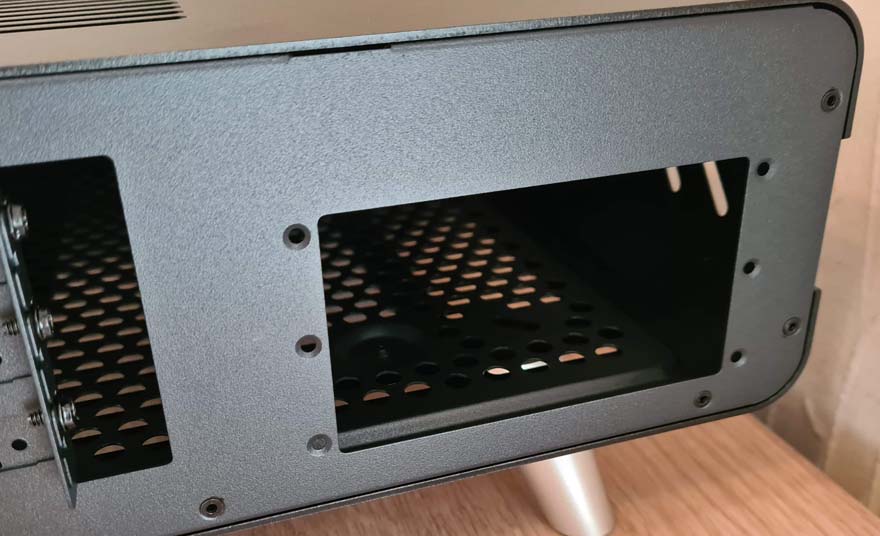 Airflow isn't just located on the sides either, with two large banks of ventilation on the top. One for the radiator mounting area, and more for where the GPU will be installed.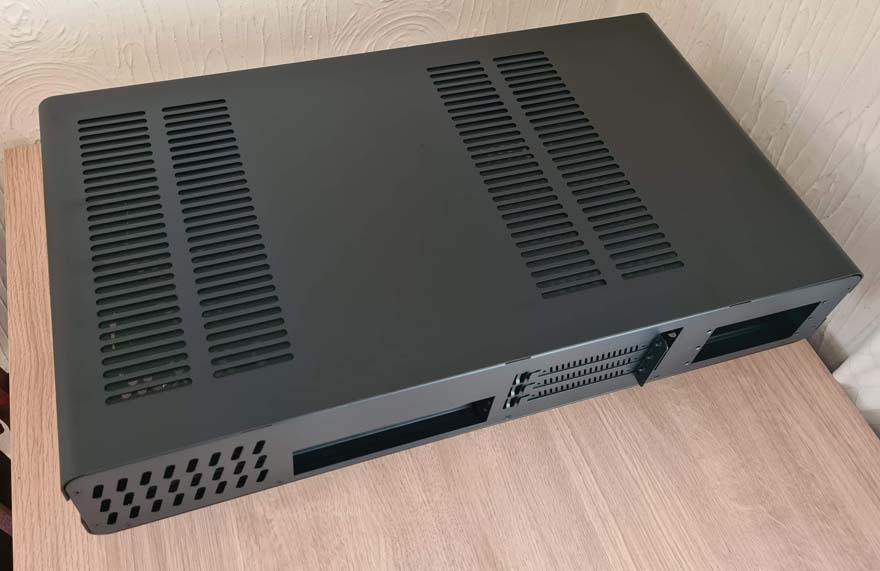 It features thick magnetic dust filters on the top too, which you can excess on the interior.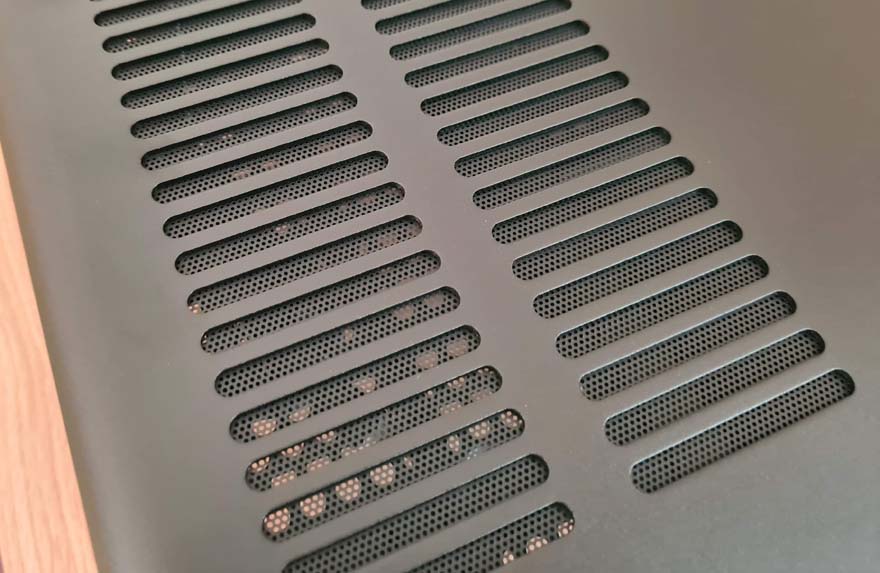 However, there's even more ventilation on the bottom of the case, so really, you shouldn't have any build-up of heat in this case; it'll always have somewhere to go!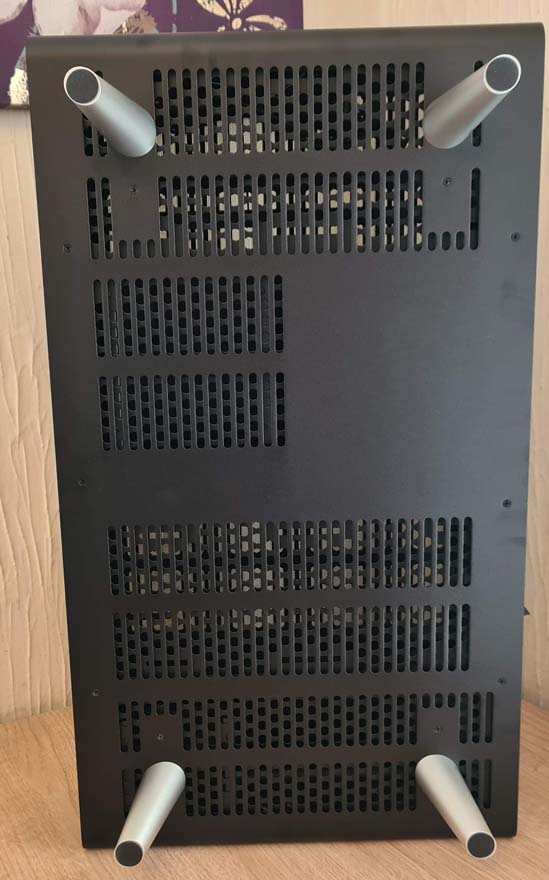 I love these feet too. They provide a lot of clearance under the case, so you'll be able to store a full-size mechanical keyboard under here very easily.