Rainbow Six Siege Testing 'Toxic Behaviour' Reporting Option
---
---
---
Ron Perillo / 4 years ago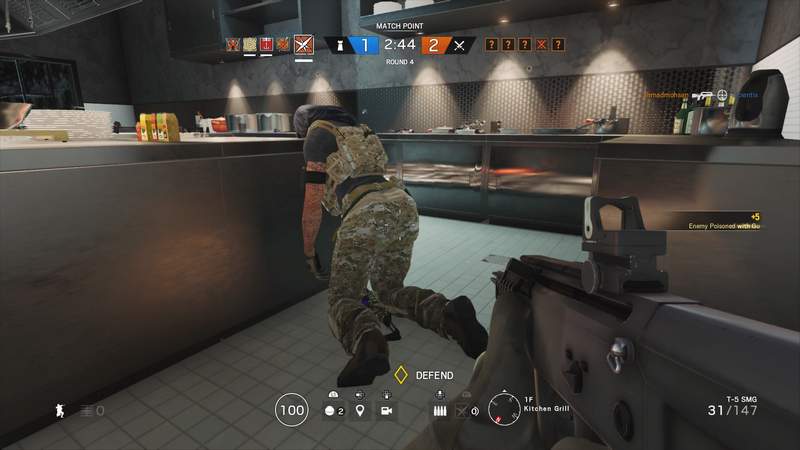 Ubisoft is currently testing a new player reporting system option for Rainbow Six Siege. This one is specifically for reporting "toxic behaviour" in game and is active only in the technical test server for now. To prevent witch hunts, proof is necessary to prove the toxic behaviour. This includes videos or screenshots of chats taken during gameplay. As to what actually constitutes offensive behaviour, Rainbow Six Siege has a code of conduct page up on their website outlining it. It includes any language or content deemed illegal, dangerous, threatening, abusive, obscene, vulgar, defamatory, hateful, racist, sexist, ethically offensive or constituting harassment.
In fact two Rainbow Six Siege Pro league players were banned 8 months ago for violating these. By showing that even pro players are not exempt from the code of conduct rules, Ubisoft makes it clear that they are fair.
Ubisoft: "No Automatic Bans"
New reporting option on the TTS. pic.twitter.com/a5bEbaRHAL

— Justin Kruger (@UbiJustin) November 23, 2017
Ubisoft already has a BattlEye service which automatically detects cheating players. However, this is not capable of detecting online behaviour. The company is careful not to introduce any automatic bans. This is because there are some trolls who bait users into the ban. Which is why proof necessary. A few months ago Blizzard also cracked down on toxic behaviour on Overwatch. Although Blizzard includes being AFK often as one of their criteria. Ubisoft's community developer Justin Kruger, promises more info will come out later on how their reporting system works.