Raspberry Pi Zero Was Inspired by Google
---
---
---
Ashley Allen / 7 years ago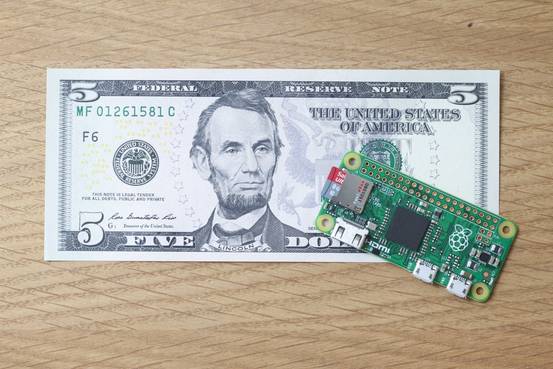 The Raspberry Pi Zero, the tiny, £4 ($5) microcomputer from the Raspberry Pi Foundation which sold out in less than a day, would not have existed were it not for a timely intervention from Google Chairman Eric Schmidt. Eben Upton, founder of the Raspberry Pi Foundation, revealed to the Wall Street Journal that, were it not for Schmidt, the company would have instead released a larger, more powerful $60 model.
"I told him we were thinking of making future Raspberry Pi's a little bit more expensive, up at about $50 or $60, and a bit more powerful," Upton told WSJ.
Schmidt, though, discouraged the move, with Upton adding, "He said it was very hard to compete with cheap. He made a very compelling case. It was a life-changing conversation." That life-changing conversation, which took place about three years ago, led to the creation of both the Raspberry Pi 2 and the Raspberry Pi Zero. "The idea was to make a more powerful thing at the same price, and then make a cheaper thing with the same power," he said.
"We really don't think we'll get any cheaper than this. We've gone from say, four lattes, to one latte. We're not going to go below the cost of one latte," Upton said.
But has Schmidt seen the microcomputer he helped birth? Not yet, according to Upton: "I don't want to bother him."