Raven's Cry Developer Claims "Anything Above 30FPS Does Not Matter"
---
---
---
John Williamson / 8 years ago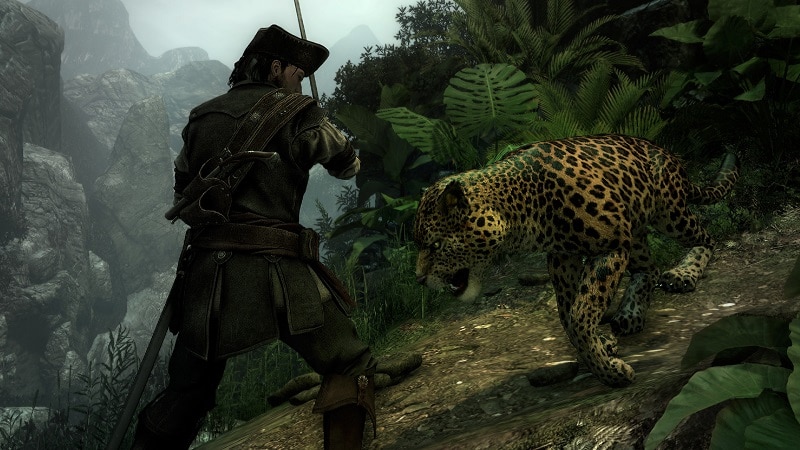 PC gaming has always been about choice and the freedom to select between extremely high image quality. smooth framerate or a balance of both with the appropriate hardware. As a result, PC players are accustomed to 60 frames-per-second gameplay and some users even play games at framerates in excess of 120FPS. In contrast to this, the majority of console games only run at 30 frames-per-second due to performance constraints and prioritize resolution over framerate. Evidently, 60 frames-per-second is superior and produces much smoother gameplay despite outlandish claims by Ubisoft that it creates a more "cinematic experience."
According to a Steam post found by The Dark Side of Gaming, the developer of Raven's Cry made a number of bizarre statements regarding the lack of optimization and suggesting SLI isn't incorporated due to development costs:
"On the one hand it is quite understandable, that a customer who spent 600+ bucks on a high end card (e.g 980Ti) expects that a game runs faster than on a 2 years old (e.g.780 GTX) – on the other hand … if you put two or four engines in a car it will be probably not run faster than with one powerful engine. It will for sure be more heavy and bigger, consume more fuel and be very expensive. Please notice, that the developers of the well known Benchmarks receive any support, money and any hardware they want from the graphic card manufacturers … we received the last free graphic card 5 years ago, never ever any money and have to purchase graphic cards like an end user without any discount in retail."
Not only that, he also went onto suggest that 30 frames-per-second creates the optimal experience:
"And I may add something: it was not our intention to create a graphic benchmark. VCR is a complex RPG with unique characters and story driven. Our focus is on interesting quest chains (which are very difficult to create) and not on frames per second. Beside this I thing that anything above 30 FPS does not matter for the gaming experience. And on my PC i7, GF 780GTX the game runs with 4K never below 30 FPS. No idea what it does on a GF980ti – I heard it is sometimes slower."
The latest sentence is frankly unbelievable and demonstrates a reckless and unprofessional attitude towards game development. You cannot just overlook the requirements of the high-end market and dismiss them so easily. Furthermore, if the game runs worse on better hardware, then there's something wrong with the level of optimization and the developer's coding prowess. This entire line of thinking is laughable as 60 frames-per-second clearly makes such a substantial difference to the core experience barring a few casual titles which rely on text or a basic art style.