Razer Announces All Pink 'Quartz Edition' Peripherals
---
---
---
Ron Perillo / 3 years ago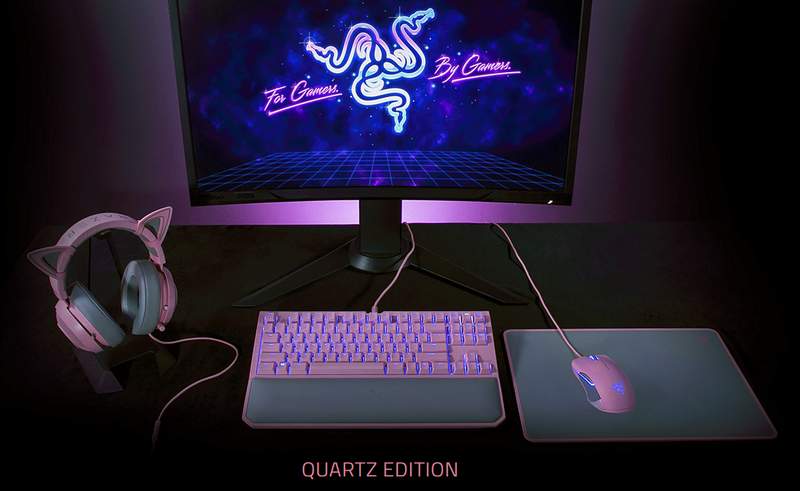 Razer is announcing a new all-pink color option for their peripheral line called 'Quartz Edition'. There is a kind of 80's feeling to this level of pink, however these peripherals feature the latest in Razer technology. The Quartz Edition line so far includes a Lancehead TE mouse, a Blackwidow TE keyboard, an Invicta mousepad, and a Kraken Pro V2 headset complete with kitty ears add-on. The fact that the mouse and keyboard are Tournament Edition versions means these are serious gaming peripherals, despite how playful they appear.
Lancehead Mouse Tournament Edition Features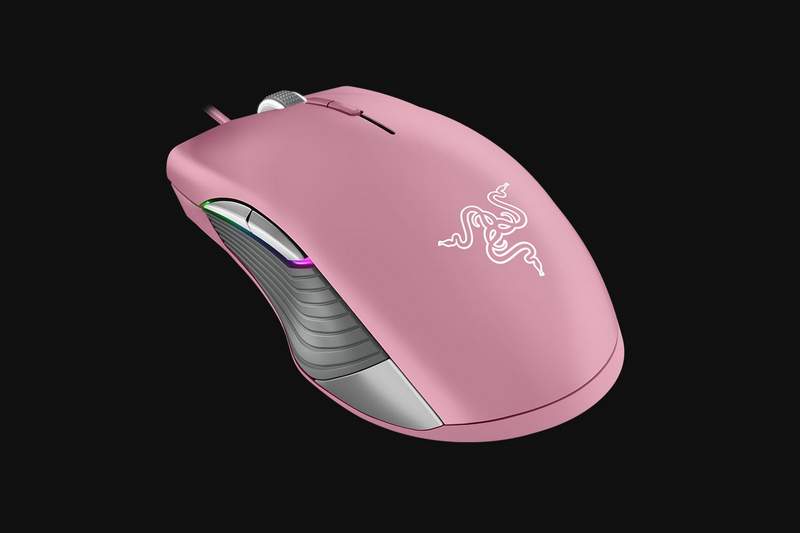 The mouse utilizes an eSports-grade optical sensor with native 16,000 DPI and 450 IPS tracking speed. The Lancehead Tournament Edition are part of Razer's Chroma line of devices equipped with RGB LED capability that the user can adjust with up to 16.8 million color options to choose from and has presets that include game-reactive lighting.
Blackwidow Gaming Keyboard Tournament Edition Features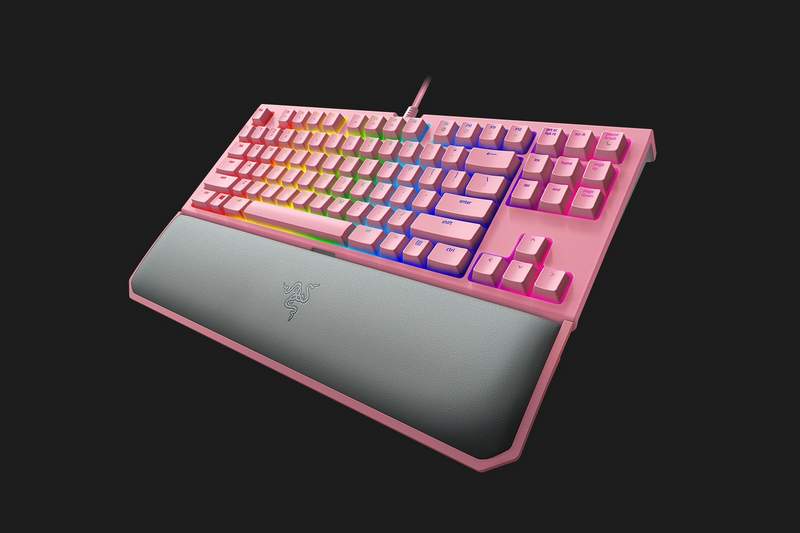 Razer's Blackwidow Tournament Edition keyboard is a tenkeyless variant of their regular flagship model. It uses the same Razer mechanical switches with 50g actuation force and 80 million keystroke lifespan. Moreover, it has the Razer Chroma customizable backlighting option and the ergonomic wrist rest. Gamers can comfortably play with a 10-key rollover and anti-ghosting at 1000Hz. Plus, the keys are fully programmable with on-the-fly macro recording.
Invicta Mousepad Features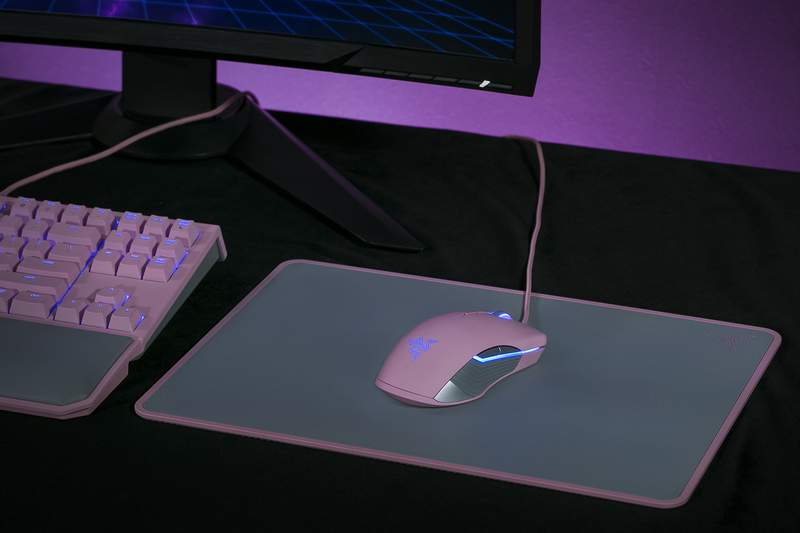 The Razer Invicta is a dual-surface hard mouse mat. Users can choose between speed or control surfaces by just flipping it over. Control has greater texture, while speed is for smoother performance. The baseblate is made of solid aluminium, and the entire pad weighs in at 700 grams. With a 255 x 355 x 4.5mm dimension, it provides excellent coverage for most gaming needs.
Kraken Pro V2 + Kitty Ears Features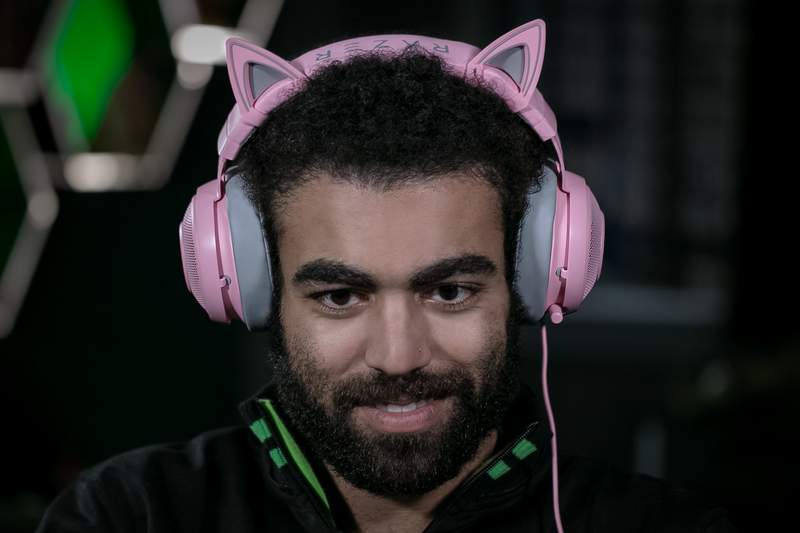 The Kraken V2 is has larger and more powerful 50mm drivers than the original. It also sports a bauxite aluminium frame, thicker padding, a new headband design and more, the Kraken Pro V2 promises to be bigger, better, louder, strong and more comfortable than the original.
The kitty ears are available separately since they are basically an optional add-on. These kitty ears are adjustable to fit various sizes and is waterproof. Installation does not take much effort either, as they just slip right in each headset.
Quartz Edition Pricing Information
Lancehead Tournament Edition Mouse = $79.99 USD
Invicta Mousepad = $59.99 USD
Blackwidow Tournament Edition Keyboard (US Layout only) = $139.99 USD
Kraken Pro V2 Gaming Headset =$79.99 USD
Quartz Pink Kitty Ears = $19.99 ($10.00 with Kraken V2 purchase) USD