Razer Announces 2023 BlackShark V2 Pro Gaming Headset
---
---
---
Jakob Aylesbury / 5 months ago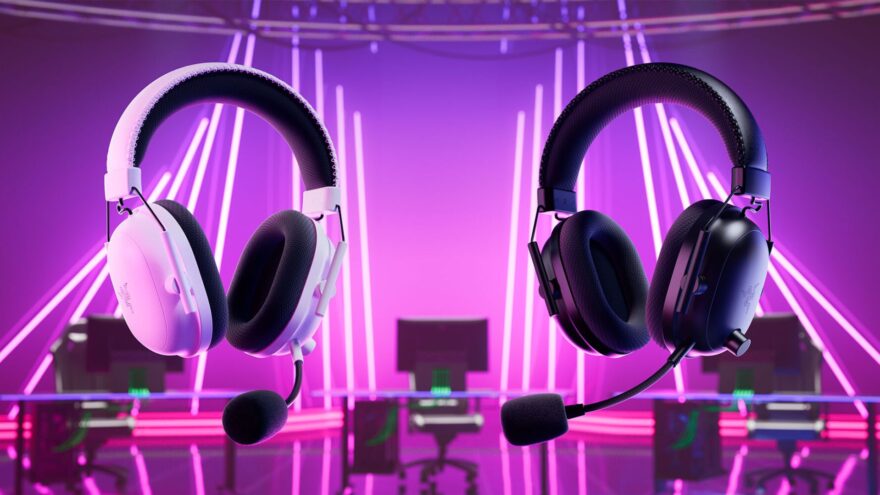 Razer has today unveiled the 2023 version of their most popular headset, the Razer Blackshark V2 Pro.
Razer BlackShark V2 Pro 2023
The Razer BlackShark V2 Pro is an iconic wireless headset and a longtime staple among esports pros and gamers whom Razer have worked closely with to craft this new 2023 version of the headset. The headset boasts cutting-edge audio, durable comfort, ultra-fast connectivity and the new innovative Razer HyperClear Super Wideband Mic.
Razer HyperClear Super Wideband Mic
With this new 2023 variant, Razer set out to further innovate on award-winning features with the introduction of the HyperClear Super Wideband Mic which aside from being quite a mouthful, is designed for high-definition and pro-level voice quality. Most wireless headsets compromise heavily on the microphone quality however Razer claims that this new mic surpasses the expectations most have for a wireless headset mic. The mic is fully detachable and captures an astounding level of detail in gamers' voices through a wider frequency range of sound.
Pro-Tuned FPS Audio Profiles
In partnership with some of the top esports athletes in the world, the BlackShark V2 features several FPS audio profiles which provide maximum information for the ultimate competitive edge. These profiles can be effortlessly customised through Razer Synapse and saved directly to the headset.
Up to 70 Hours of Battery Life
The 2023 BlackShark V2 triples the battery life of the previous iteration boasting up to 70 hours of gameplay with up to 6 hours from just a 15-minute charge. The headset is charged through an updated USB Type-C connection.
Improved Build Quality and Reliable Comfort
Premium comfort is a design cornerstone of the BlackShark line which has been continued with this 2023 iteration. The headset continues to feature noise-isolating earcups and ultra-soft memory foam coated with breathable fabric for long-lasting comfort and isolated audio. The headband also makes use of a refined clamping force, reinforced steel and strengthened sliders for increased durability.
Enhanced Industry Leading Features
Providing its powerful audio are the cutting-edge TriForce Titanium 50mm drivers, which when paired with the perfectly tuned audio profiles, provide a clearer, more detailed sound during gaming. The wireless technology is Razer HyperSpeed wireless using a 2.4 GHz wireless connection for high performance and low latency and now users have the option to seamlessly switch to a Bluetooth connection with little interruption.
Price and Availability
The Razer BlackShark V2 Pro is available now from Razer.com and authorised retailers for an MSRP of $199.99 USD / 229.99€.