Razer Launches its Anzu Smart Glasses with Wireless Audio
---
---
---
Mike Sanders / 3 years ago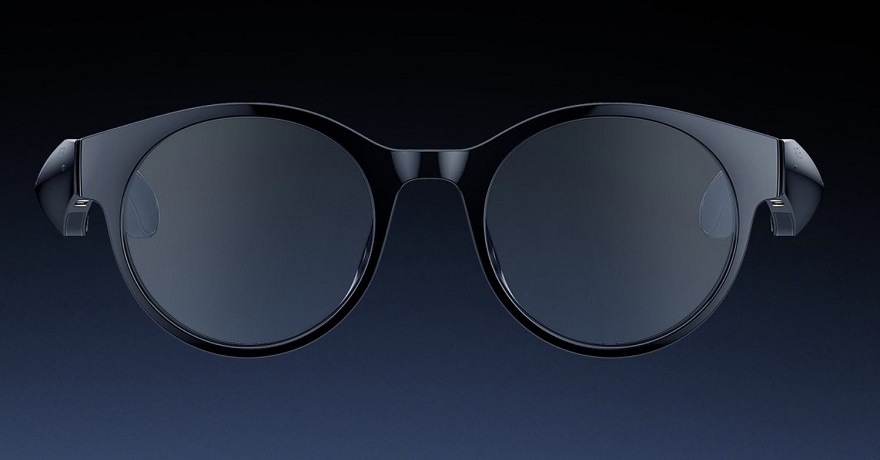 Razer has today announced the Razer Anzu Smart Glasses. Its first-ever eyewear product. Razer Anzu combines the valuable protection of 35% blue light filtering lenses, 99% UVA/UVB protective polarized sunglasses, touch controls, and open-ear audio for a one-of-a-kind wearable. Razer Anzu seamlessly enhances the experience of working from home and makes digital entertainment or outdoor activities another opportunity to demonstrate your style.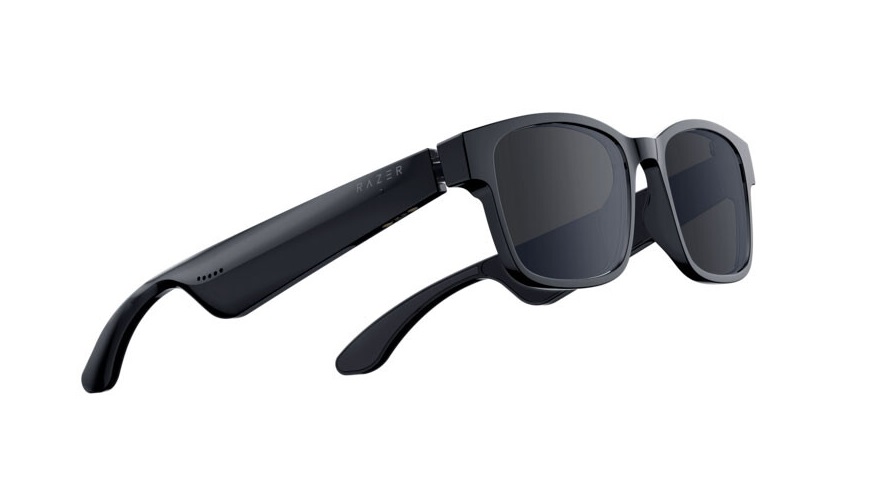 Razer Anzu Smart Glasses
Open-ear wireless sound and the use of Razer's low-latency Bluetooth technology offer consumers greater immersion and convenience to enjoy work-play lifestyles. A less-than 48 g light weight and ergonomic design delivers a comfortable fit for extended use, particularly during work-from-home sessions. Razer Anzu will be available from Best Buy and Razer.com in fashionable rectangular or round frame designs, each in two sizes with subtle branding adorning the durable and flexible frame hinges meant for easy storage.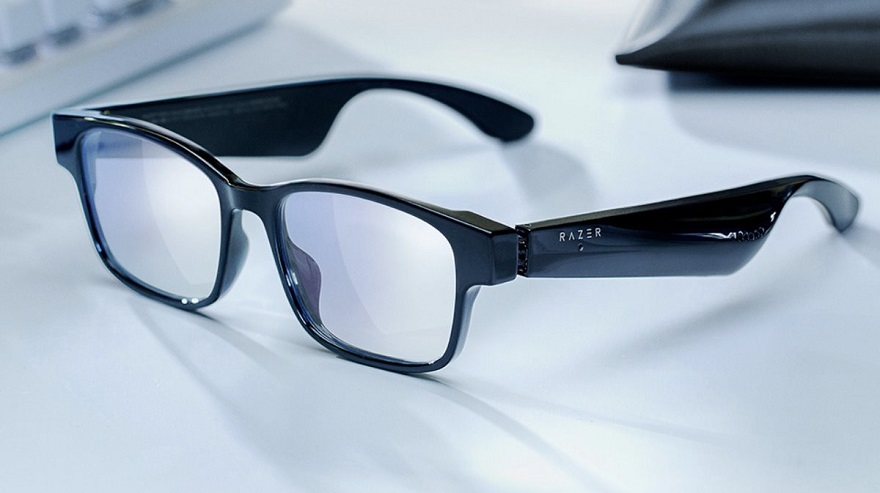 Features
Protect your eyes in style
Consumers spend countless hours using mobile devices, laptops and computer displays for both business and pleasure, which exposes their eyes to blue light. Razer Anzu is an all-in-one solution to filter out the damaging light of digital devices and the sun, adding a much-needed element of protection to stylish smart eyewear. The best-in-class package is complete with pre-installed 35% blue light filtering lenses to protect from screen glare, reducing digital eyestrain so eyes feel fresh and focused while enjoying entertainment or working. For outdoor activities, replacement polarized lenses are included in the retail bundle to shield eyes from 99% of UVA/UVB rays.
Razer is excited to partner with Lensabl who is extending 15% off prescription lenses for corrective eyewear customers who purchase Razer Anzu. Lensabl is the one-stop shop for all vision care products online, offering a best-in-class lens replacement service. Online vision test options allow customers to purchase, renew and extend their glasses prescriptions through a PC or smartphone from www.lensabl.com.
Modern and discreet eyewear with low latency, open-ear audio
The customized Bluetooth 5.1 connection brings industry-leading 60 ms latency for smooth, stutter-free sound that allows you to stay immersed without any disruptions from audio delay or skipping. A discreet omnidirectional mic and speakers built into the Anzu frame provide nearly imperceivable, convenient hands-free communication wherever you are.
With more than 5 hours of battery life on a single charge, Razer Anzu has the juice to power through your day to support use during long work or gaming sessions. When folded up and not in use, power is conserved by shutting off to achieve nearly two weeks of stand-by power.
True smart features
For convenient and intuitive smart controls, a touch interface on the side of the Anzu frame can change music tracks, play or pause media, manage conference calls, and activate the smartphone's voice assistant. A user-friendly device experience extends to the available Android and iOS apps which deliver EQ adjustments (default, enhanced clarity, or treble boost), latency settings, battery status, and firmware updates.
Available in different sizes and styles, Razer Anzu has a water-resistant IPX4 design to be splashproof, so workouts and unfortunate spills or weather will not be a problem. Product packaging includes Anzu Smart Glasses with 35% blue light filtering lenses pre-installed, 99% UVA/UVB protective polarized sunglass replacement lenses, USB-A charging cable, cleaning cloth, and a carrying case to store the frames and additional lenses.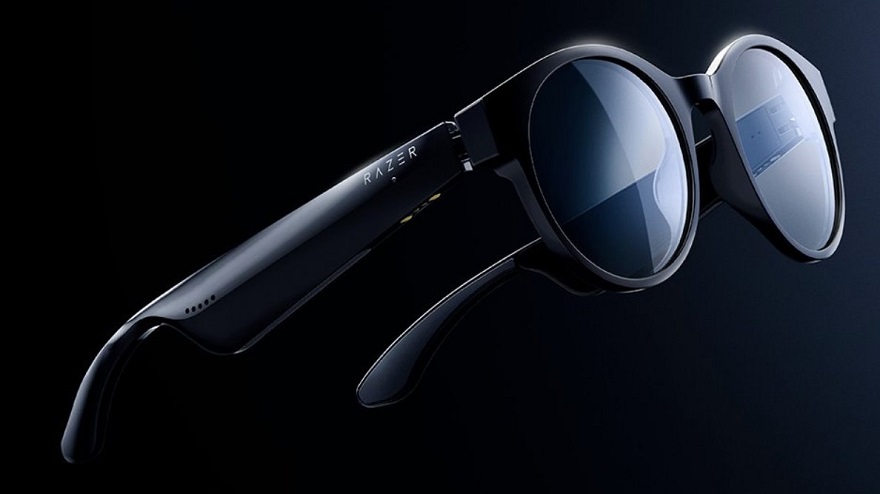 Specifications
Lenses
35% blue light filtering
99% UVA/UVB polarized sunglass
Headphones
Drivers: 16 mm
Approximate weight: 43-48 g (43 g Sm Rec, 44 g Sm Rnd, 46 Lg Rec, 48 Lg Rnd)
Microphone
Pickup pattern: Omnidirectional
Touch controls
Music Controls: Play, pause, skip, previous
Call Controls: Answer, reject, switch, end
General: Pair, power, activate gaming mode and smartphone virtual assistant
Battery
Battery life: More than 5 hours (May vary depending on usage)
Compatibility
Devices with Bluetooth audio capability
Smartphone application available for Android and iOS devices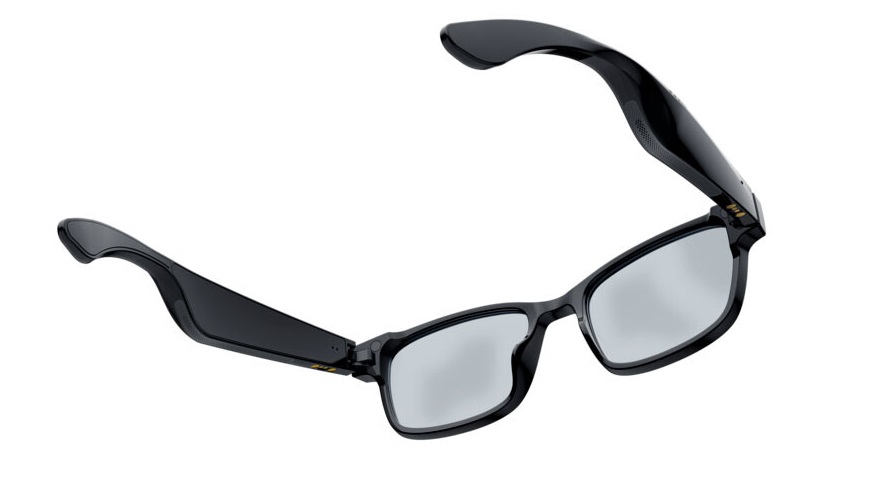 Price & Availability
Available to order now, Razer has confirmed that their Anzu Smart Glasses will retail for a price in the region of $199.99. In addition, replacement lenses can be purchased for the surprisingly reasonable price of $29.99. – If you do, therefore, want to learn more, you can check out the official product website via the link here!
What do you think? – Let us know in the comments!