Razer Nabu Smartband Review
---
---
---
Peter Donnell / 7 years ago
A Closer Look
---
The wrist band is very nicely designed, wit ha tough coating over the OLED display and a heavy-duty and hard-wearing rubber finish that makes the NABU sweat, rain and splash proof. Although you should keep in mind it's not suitable for showering or submerging.

The band is quite rigid, with very little flex in it at all, which does feel a little strange at first, especially if you're used to typical watch straps that have a series of links to give them flexibility and a more comfortable fit.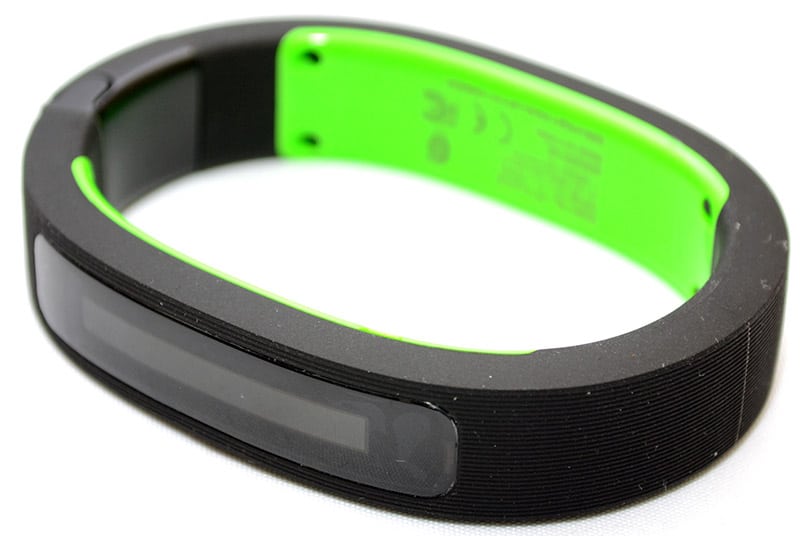 The usual Razer mixture of black and green does work very well, as the NABU certainly looks stylish. The build quality feels superb too, there's no loose fittings, no rough edges, and without a doubt you could drop it, knock it, sit on it and there shouldn't be any issues; good news for something that is designed for tracking how active you are.

The side link is really nice, made from metal and stamped with the Razer logo. The large piece is pre-installed, but you can twist it off to install the smaller one that was included in the box, allowing you to tailor the fit to your wrist as required.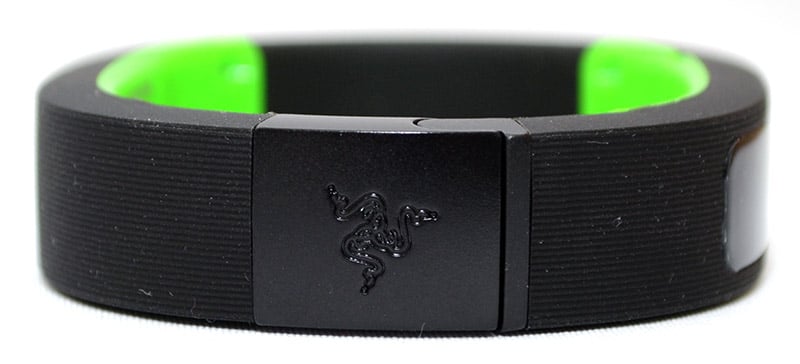 The smaller fitting is about half the size, so it does make quite a difference to the fit.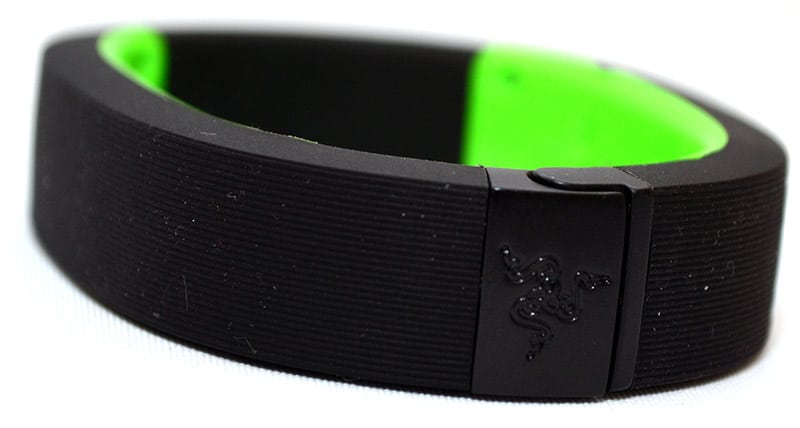 The join attaches with a half width locking bar. Just drop it into the hole on the other side and it'll snap together tightly.

A small, yet powerful magnet ensures it won't come off unless you want it to.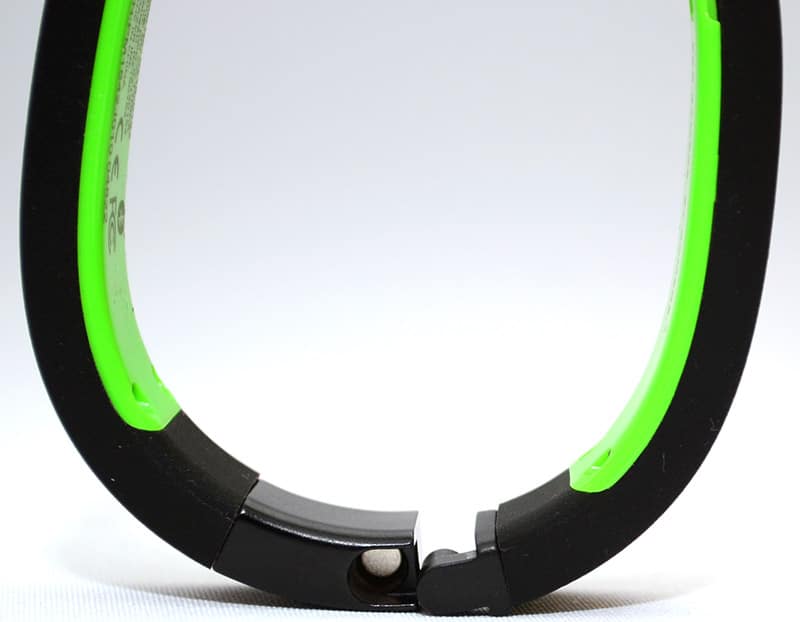 On the back, you'll see two small contacts as well as a notch on each side of the band, this is obviously for charging the Nabu.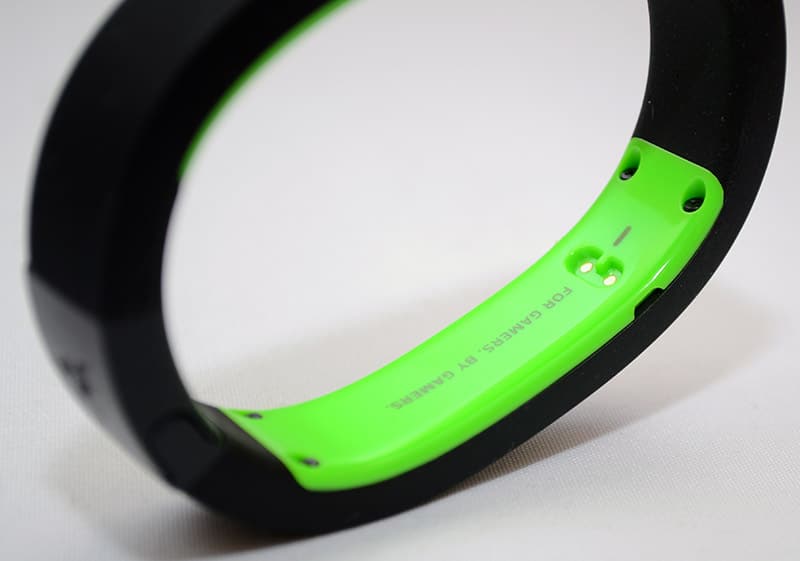 Just snap the proprietary charging cable into place and connect to a USB output and you're good to go. With a full charge, you can expect six days of usage from the Nabu, which is superb, so don't expect to be hunting for this cable every day!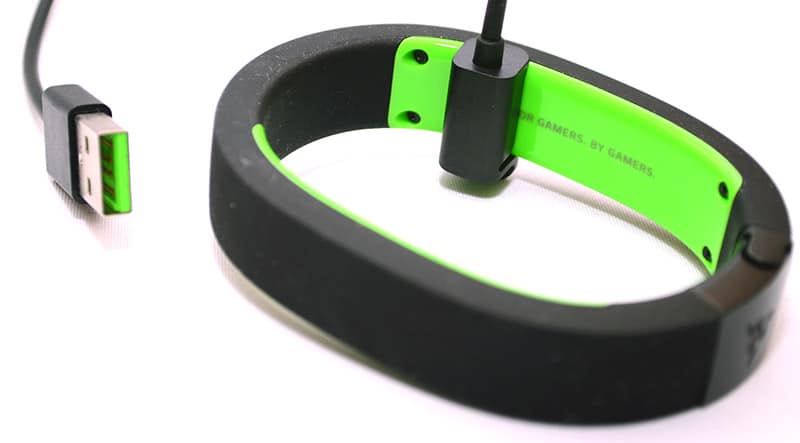 On the edge of the Nabu, a small control button. This is the only button on the unit, but it's easily deployable to serve multiple functions, which we'll take a look at in a moment.