Razer Orichi Hybrid Gaming Mouse Review
---
---
---
Peter Donnell / 8 years ago
Introduction
---
Razer is one of the most recognisable gaming brands on the market, having a huge range of mice that are suited for virtually any kind of gaming environment. Their latest mouse, the Orichi, is certainly a bit different from the usual crop of Razer gaming mice, but that doesn't mean we're not expecting great things from it. The Orichi features a compact design, making it ideally suited for those who travel a lot. Having a huge gaming mouse isn't always ideal when you're playing on a notebook, or even if you just have limited space, or simply prefer a smaller mouse. The benefits are obvious, as a smaller mouse is lighter and much easier to store, but has the cut-down size affected the performance.
Bluetooth technology is great and virtually any modern laptop comes equipped with it, meaning you're no doubt already capable of quickly connecting the Orichi and getting into the action. Of course, when it comes to gaming competitively, there are many who refuse to use wireless tech, but don't worry, as the Orichi comes with a dual function and can be used in a wired mode for lightning fast response times.
"Engineered with Bluetooth 4.0, the Razer Orochi is designed for portability and is the ideal companion for gamers who are always on the move. Switch conveniently to the wired mode to experience gaming-grade performance, control, and accuracy at a blistering 1 ms response time."
Equipped with an 8,200 DPI laser sensor, wired and wireless modes, extra long battery life, 16.8 million colour RGB lighting and more, the Orichi is certainly well equipped. Let's jump in and take a closer look at what it has to offer.
The packaging follows the usual Razer theme of black and green, as well as a nice image of the mouse on the front of the box, and a few major features detailed along the bottom.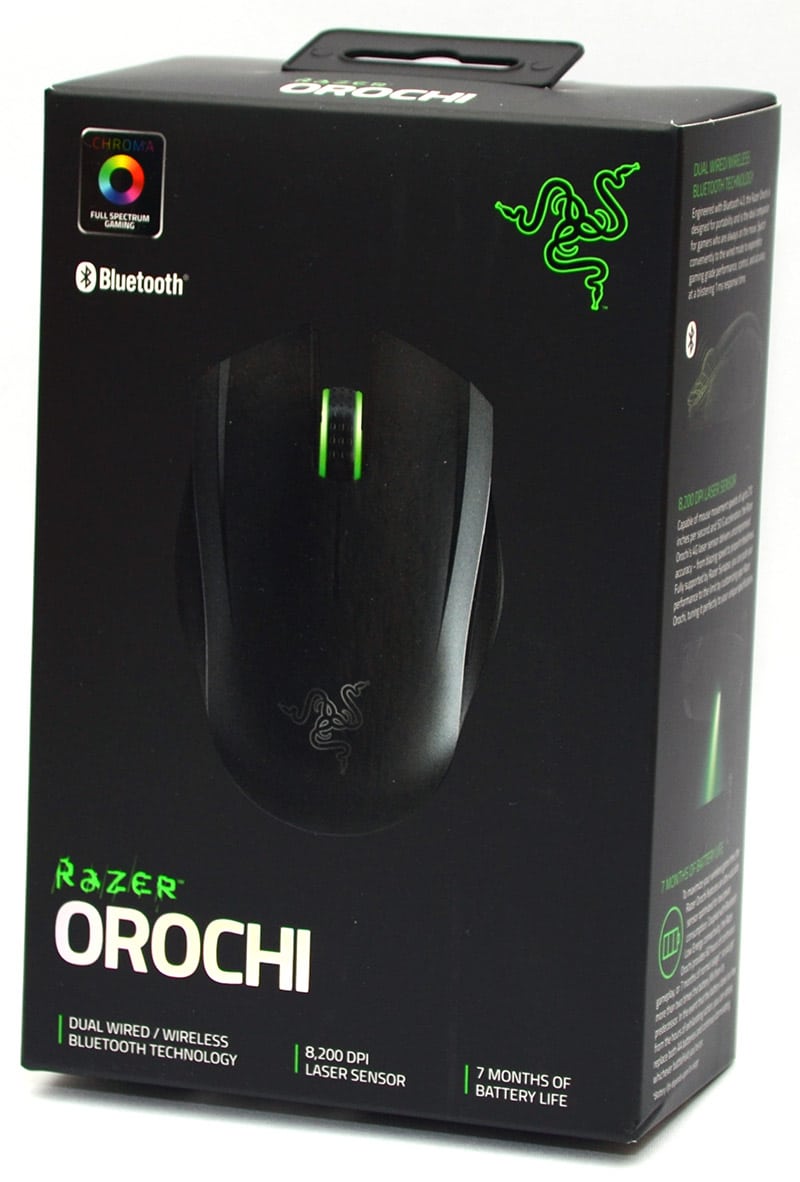 Around the back, we can see more features, such as the dual function wired/wireless, fully programmable buttons, RGB lighting and the ambidextrous design.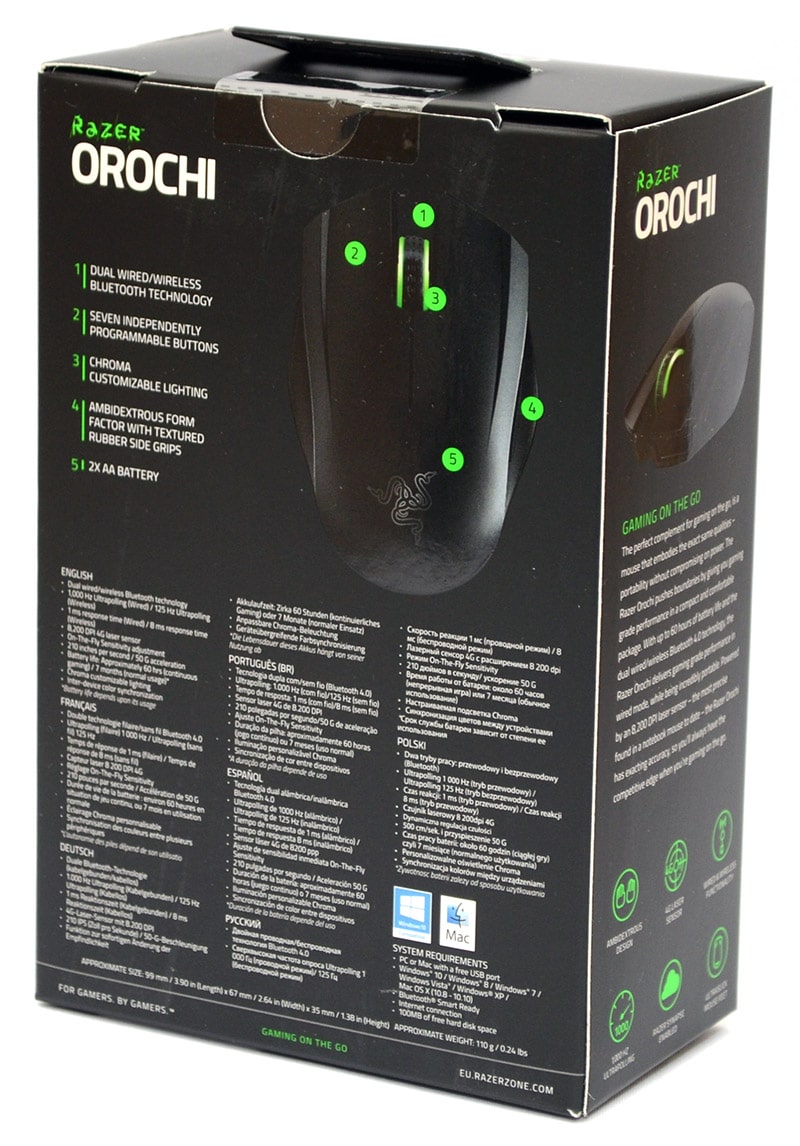 In the box, you'll find everything you need to get you ready to play. There's all the usual documentation, some cool stickers, a protective carry pouch, USB cable and two Duracell AA batteries.