Razer Orichi Hybrid Gaming Mouse Review
---
---
---
Peter Donnell / 8 years ago
A Closer Look
---
The first thing you notice about the Orichi is just how small it is! At just 99mm long, it's certainly a lot smaller than virtually any other gaming mouse, meaning it'll fit snug in your pocket if you really needed it to.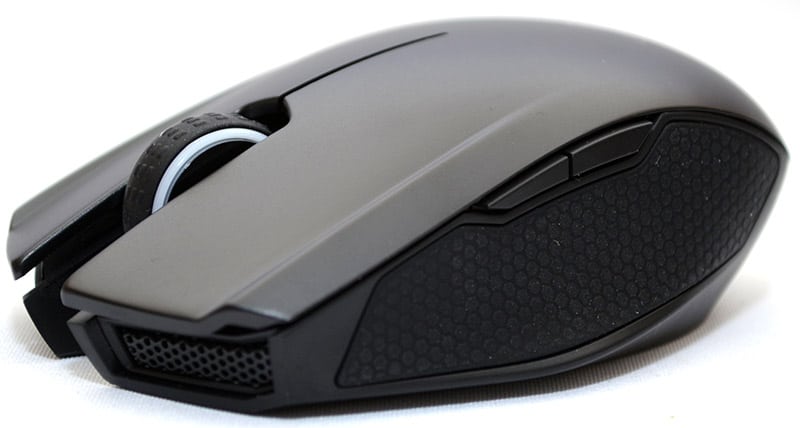 Down the left side, there's a very sturdy rubber grip, as well as two programmable buttons. The button design is quite slim, but they're still easy to use with the edge of your thumb, allowing you to keep your grip on this tiny mouse.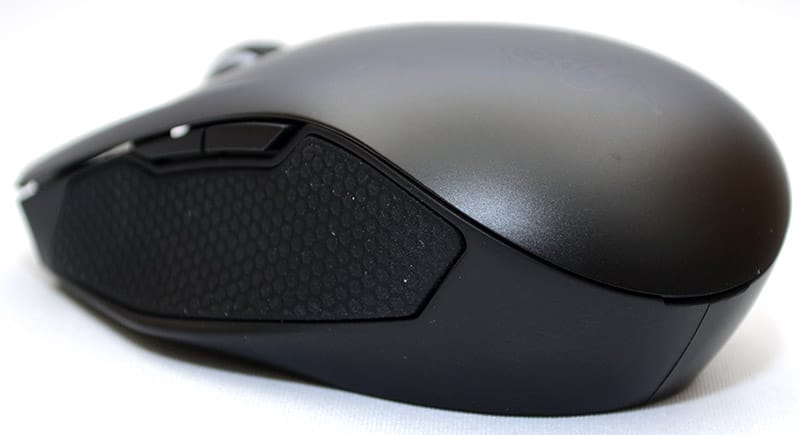 The right side is identical to the left, with more grip and two more buttons. This obviously means the mouse is ergonomic, so you can use it in either hand, but this also leaves you with two spare side buttons, handy for a few cheeky macros or shortcut keys.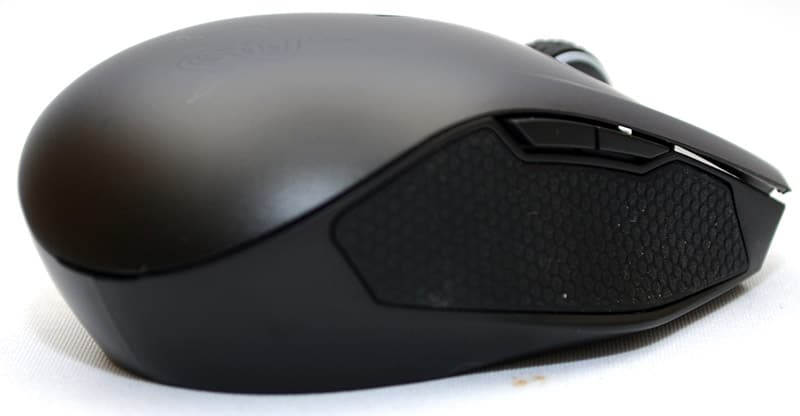 The Orichi obviously isn't big enough for a palm rest grip style, but the tough rubber sides, as well as the heavily scooped out shape of the mouse buttons does give you a lot of extra control, making it a great shape for claw or fingertip grip styles.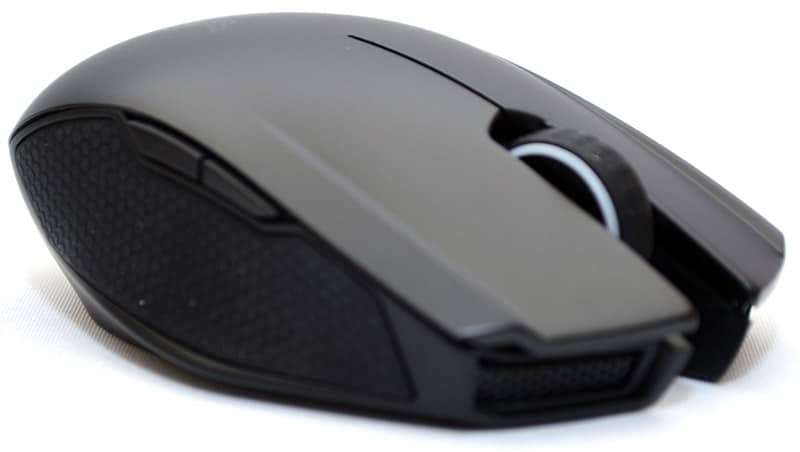 The mouse wheel is nice and big, especially for such a compact mouse, giving you a textured rubber grip and a nice tactile bump when turned, giving it extra precision.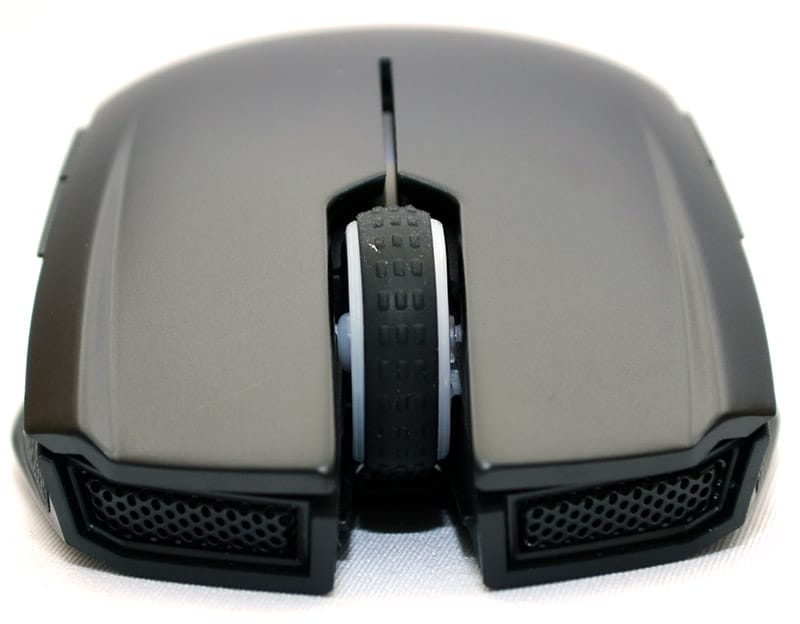 The mouse is light and small, but still comes with large slipmats on the base, giving it exceptional glide on any gaming surface, something that will no doubt please players of twitchy shooters such as CS:GO. Those eager to save a little battery life will also be glad to see there's a master power switch on the base.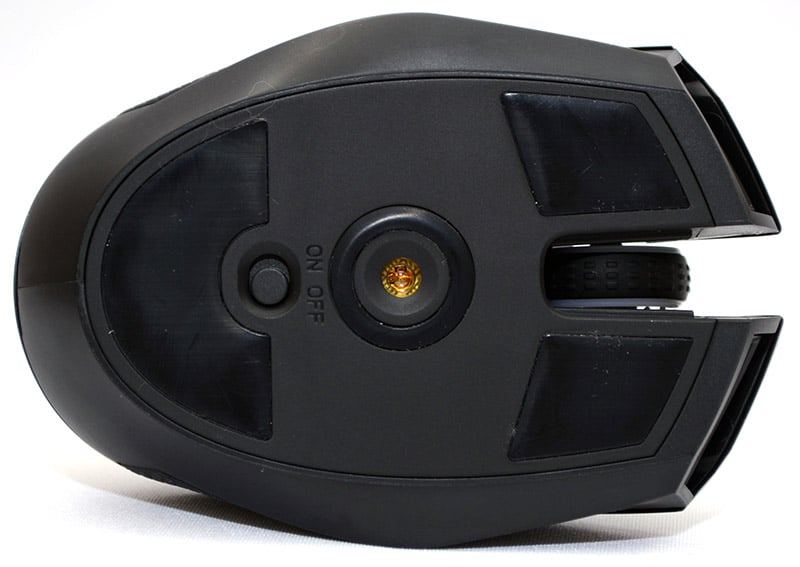 The large cutaway of the mouse wheel leads to a well hidden Micro-USB port.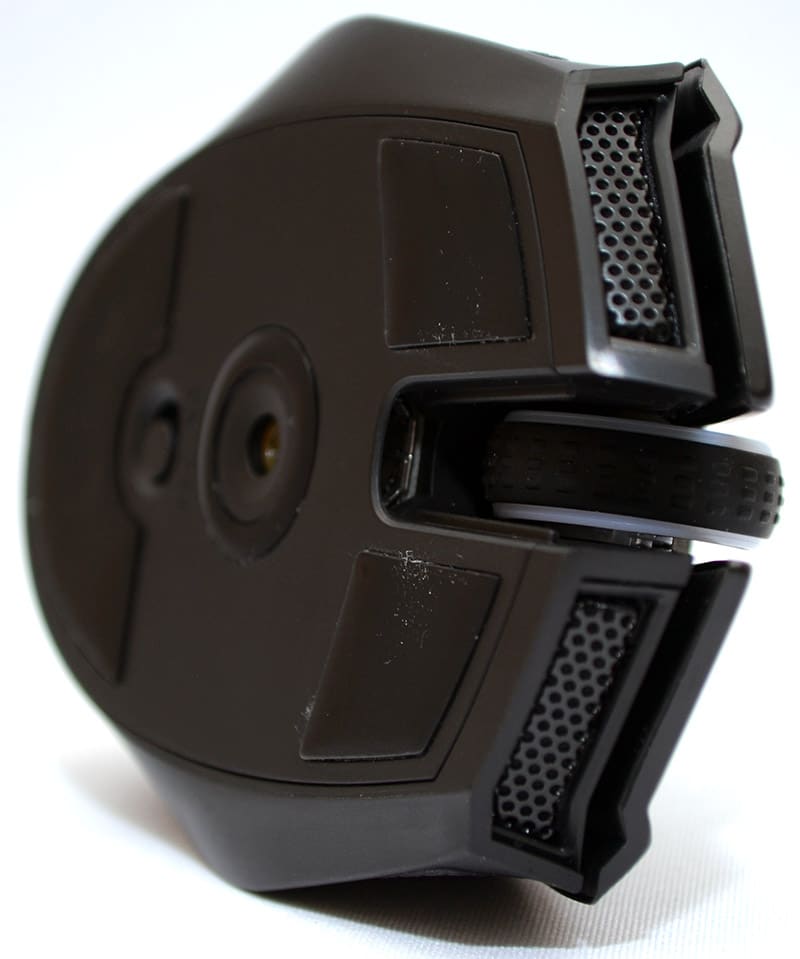 Which is perfect for the USB cable, which comes with a custom shaped connector.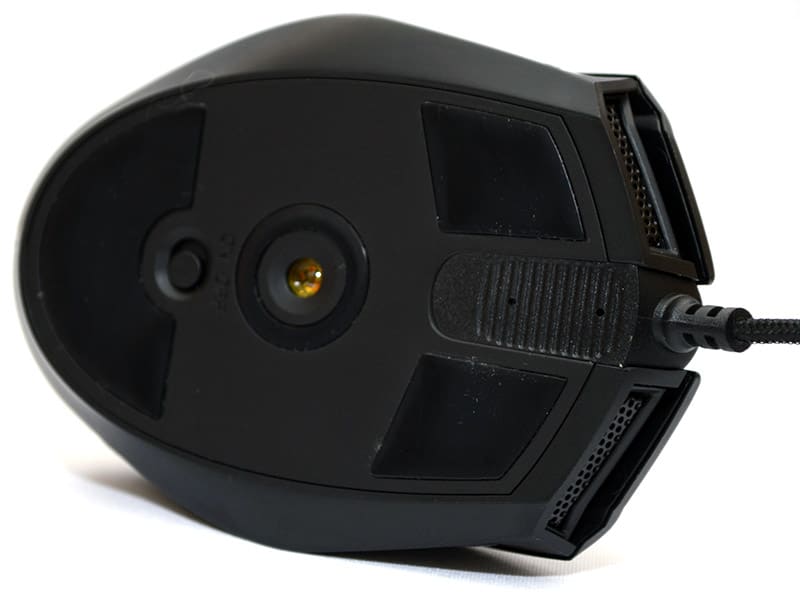 The cable blends in perfectly, you wouldn't even know it detaches to become wireless.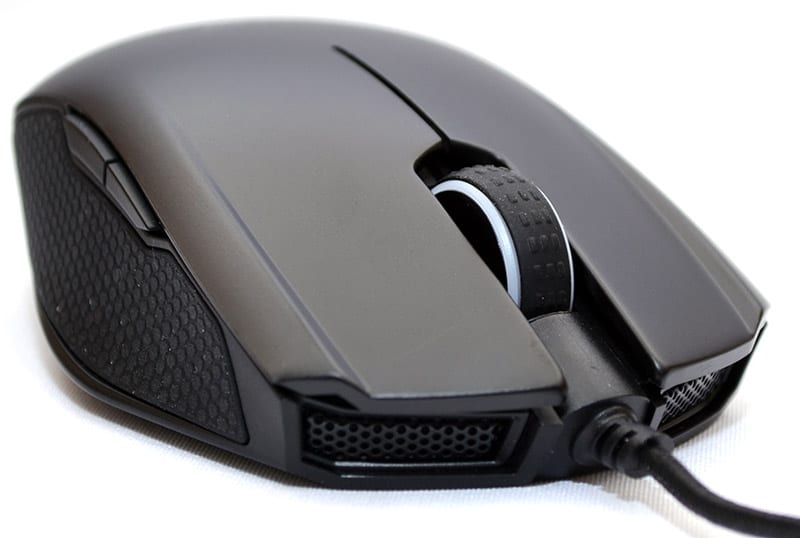 The top panel of the mouse can be unclipped easily enough, giving you access to the battery compartment. Nice that Razer also includes two good quality Duracell batteries, meaning you can get straight into the action wirelessly or wired.