Razer Releases BlackWidow Tournament Edition Chroma TKL Keyboard
---
---
---
Bohs Hansen / 8 years ago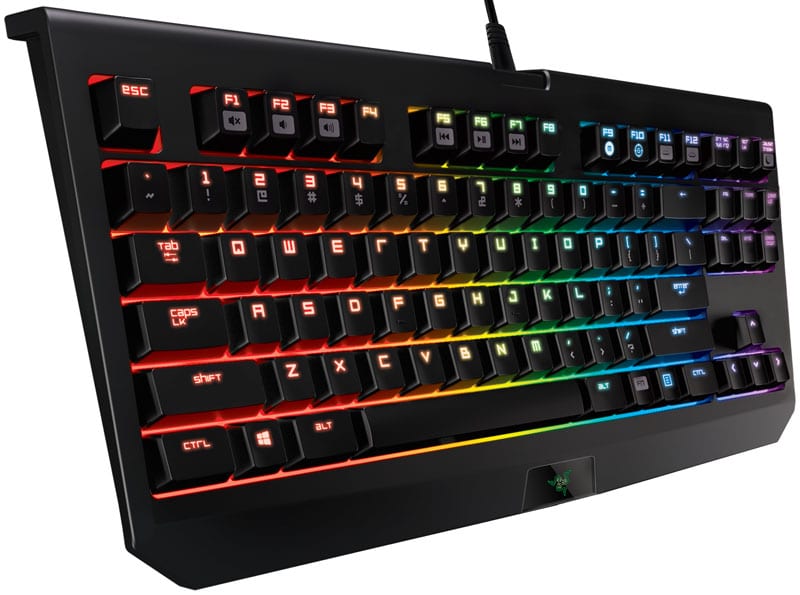 Razer is about to release a new and more compact version of the pretty popular BlackWidow Chroma keyboard, the new BlackWidow Tournament Edition Chroma. The more compact size originates from the TKL, or ten-keys-less, design where the num pad has been left out. Technically TKL is a completely wrong description as there are 17 keys less on these keyboard compared to an ordinary PC keyboard, but that's the term it goes by.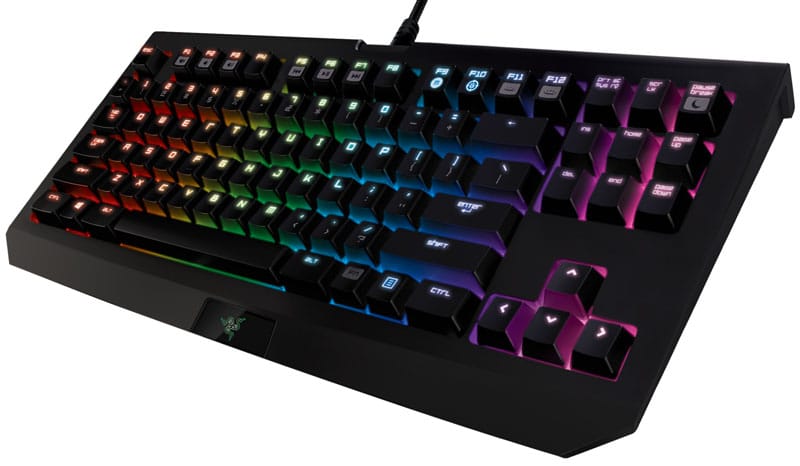 The new tournament edition still holds all the great features of the original keyboard, including the 16.8 million customizable colour backlight option and the detachable USB cable. The compact form factor and removable cable makes it easy to carry and take with you to LANs and tournaments, and that's where the name comes from.

Users can define their own key zones with individual coloured backlighting and the colours and areas shown in these press images are just one way it can look. You could easily create a setup where you just highlight the buttons you need for the game you're currently playing. The keyboard is using Razer's own mechanical switches with optimised actuation and reset points for improved performance and with a distinct tactile feel. Each of these switches is built to last up to 60 million keystrokes.
The new Razer BlackWidow Tournament Edition Chroma Keyboard will be available in the Razer online store starting April 16th for a price of $140 or April 22nd for €169.99 in Europe.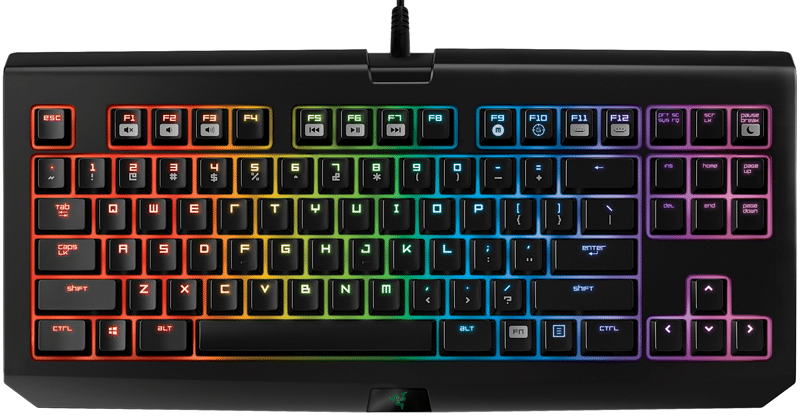 The bad news for most of us is that this is another US-layout only keyboard. Razer has a tendency to release their top-tier and best-featured keyboards with just the US-key-layout. It's beyond me why they insist on keeping it this way, or why they don't offer a localized add-on package for purchase so I can replace the keycaps myself. It can not be that hard for a company like Razer to laser-engrave a couple of keys with a different print. Well, it is their loss as I'm heading to my favourite online shop now to order a Ducky Shine 4 instead.