Razer Synapse Servers Fail for the Second Time in a Month
---
---
---
Ron Perillo / 4 years ago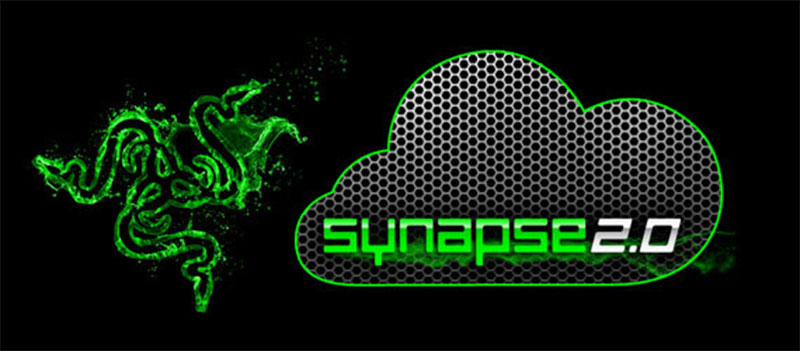 Update 29/09/17: Razer has reached out to us with an update to clarity that the servers did not infact fail, they were purposely taken offline to resolve an issue with the services login. "The Synapse server was briefly offline for an update to fix a minor issue with sign-in details." If you signed in with Peter@eTeknix.fake email address, then tried logging in again with peter@eteknix.fake, the login would fail due to the case sensitivity, despite the email address actually being correct.
"So the server was pulled down to update it and ignore case sensitivity. Crucially, this was done at a time when our stats showed the least use of the server. The server was back up in just over an hour and users were able to carry on as before, access their custom profiles etc." said Razer. "As the article states, we do have an offline mode should a user wish to store their config locally, you just select it from the drop down next to the log in name, but in addition to this, you can make a set of what we call Tournament Drivers, which is a snapshot of your profile. This too is available from the drop-downs."

"The idea here is to be able to load your settings from a USB stick at a tournament, but there's nothing to stop you doing it from a locally saved file on your PC should Synapse be unable to connect for whatever reason. Tournaments Drivers are limited in that you can't change anything, it literally loads a static version of your profile, but not that many people change stuff on the fly once they're set up."
So there you have it, they took it down to fix an issue with login, no profiles were deleted in this process either, it was simply the servers being down at the time, phew!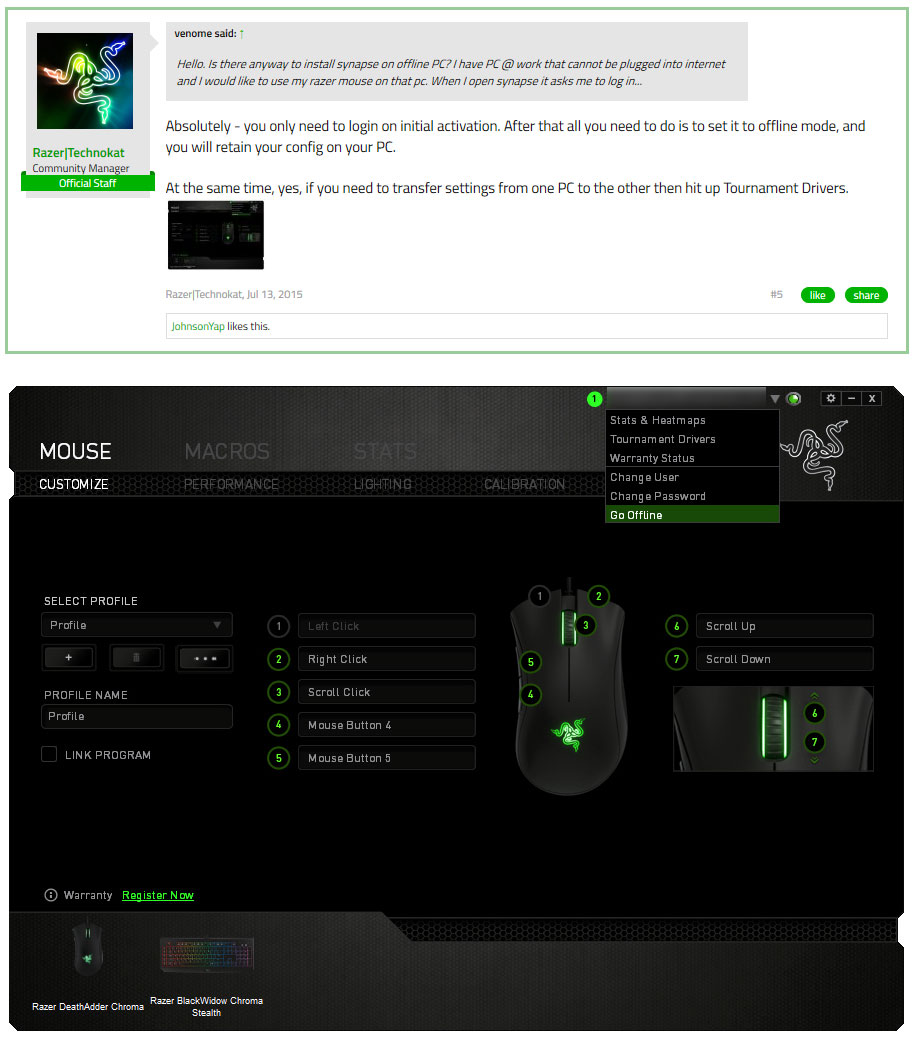 There is a workaround, although it is not as straight forward as it could be. Users can switch to offline mode, but they still need to be connected online initially. Users can also create what is called "tournament mode drivers", essentially injecting an installer with your desired profile already in it. Most other manufacturers have a built-in memory on the mouse itself which can retain information and recall with very little latency compared to grabbing it online. Understandably, Razer is probably saving money not building their peripherals with memory storage, plus they can collect data on all the peripherals calling home which they can then resell or use for their own marketing purposes.