RE Village Mod Replaces Chris Redfield With Albert Wesker
---
---
---
Mike Sanders / 2 years ago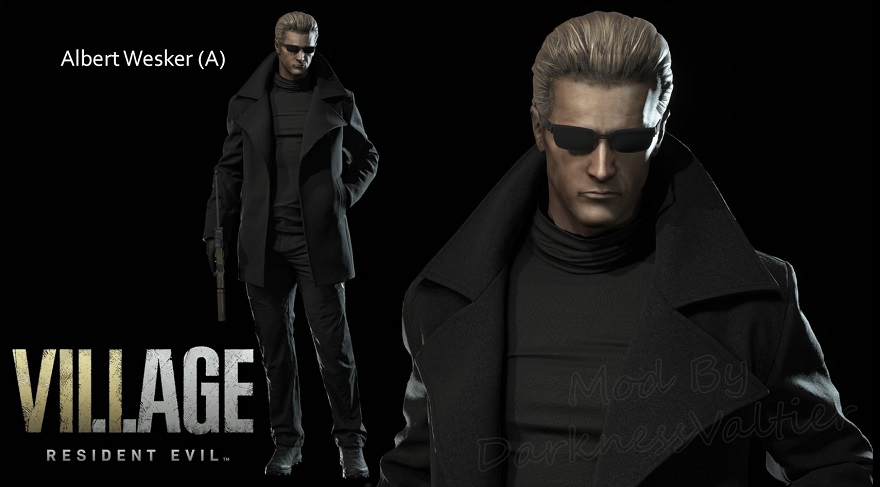 Following the release of Resident Evil Village last week, I daresay many of you (like me) spent a good portion of the weekend checking it out. And possibly (again like me) within a very brightly lit room and perhaps with a little moral support from your significant other. With some moderate spoiler warnings, though (skip ahead to the next subheading if you want to miss it), I must admit that following the game's introduction, I did expect to find that it was Albert Wesker who had shot my wife to pieces rather than Chris Redfield. Yes, I know, technically speaking, he's canonically dead. In this franchise, though, who can really say when something, or someone, is truly gone?…
Well, if you too felt a little surprised by Chris' appearance, then there is something you can do to rectify that.
Resident Evil Village Albert Wesker Mod
Following a brand new mod released by 'DarknessValtier', a character model swap is now available to replace Chris Redfield with the far more menacing presence of Albert Wesker. Admittedly, the mod isn't perfect. For example, the character still retains the original voice lines, and Ethan still refers to him as 'Chris', but if you feel that this is a better narrative choice to meet your expectations, you can grab and apply this mod right now!
I mean, in terms of the work (which you can check out in the video below) this is certainly an impressive piece of work!
Where Can I Grab It?
As this is a mod, and at the risk of stating the obvious, this is only available to those of you who own the PC version of the game. However, if you do want to check this out and show the creator a bit of love, the download and instructions are available via the link here!
A pretty cool mod for sure, but you and I both know that sooner or later someone's going to tweak with the game's files to give us the rather disturbing image of a naked Lady Dimitrescu stalking us around the house! Albeit, so far all we've got is another character swap to turn her features into something resembling a very appropriate Mr. X (click here for more info on that mod).
What do you think? – Let us know in the comments!