Reboot of David Bowie's Labyrinth Denied – but There May Be a Sequel
---
---
---
Alexander Neil / 6 years ago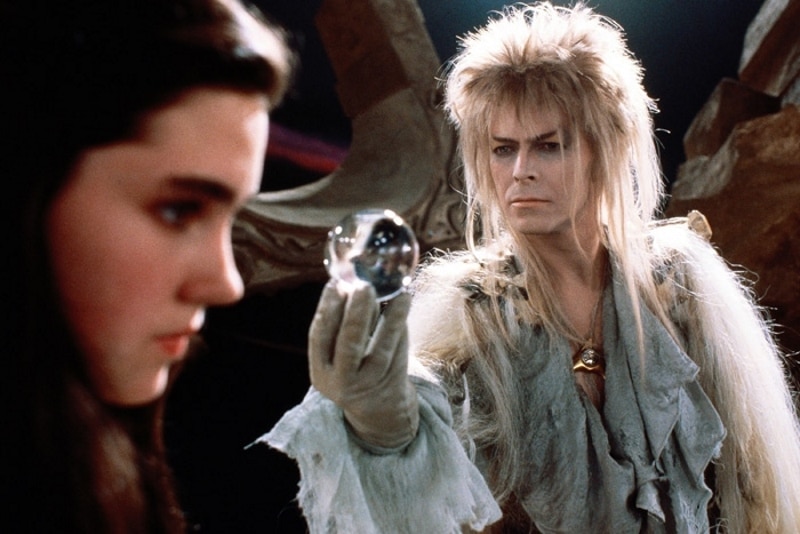 Labyrinth, starring the late David Bowie, is in many eyes a classic piece of musical cinema combining scares and adventure with the flamboyancy and catchy songs that only Bowie can provide. As a result, fans of the movie went wild, for better or worse, when it was reported over the weekend that TriStar Pictures had a remake of the movie in the works, screenwriter Nicole Perlman onboard to write the script. Perlman herself put the rumours to rest, however, with a tweet denying her involvement with Labyrinth.
The original film saw David Bowie cast as antagonist Jareth, the Goblin King, who kidnapped the brother of Sarah Williams, played by Jennifer Connelly and took him into the eponymous labyrinth, from which Sarah had to rescue him. For Perlman and many others, Labyrinth is a favourite childhood film, which is why the talk of a remake raised such a fuss in the online community. That such an announcement would be made so soon after Bowie's death disgusted many fans of both Bowie and the film, seeing the announcement of a remake as a cash in on his death's presence in the media.
Guys, please don't fall for all the clickbait. No one is remaking "Labyrinth." That movie is perfect as it is.

— Nicole Perlman (@Uncannygirl) January 24, 2016
A potential collaborative work between Jim Henson Company, founded by the director of Labyrinth, and screenwriter Perlman could still be in the works, however. Perlman's tweets following her denial of a remake seem to hint that this production could be a sequel or some other continuation of the Labyrinth universe. Whether the recent furor over a remake of the film has affected any plans for this remains to be seen.
Labyrinth is my favorite film from childhood, so I share your concerns that any continuation of the world be handled with love and respect.

— Nicole Perlman (@Uncannygirl) January 23, 2016
It is good to see this tasteless rumour be put to bed, as it has clearly been timed purely to capitalize on the death of a pop icon that so many people know and love. It is good to see that Perlman holds the film in high respect, should she be involved in writing a continuation, I believe myself and many others will agree that it just wouldn't be the same without David Bowie.