Red Faction Guerrilla Re-Mars-Tered Releases To Good Reviews
---
---
---
Mike Sanders / 3 years ago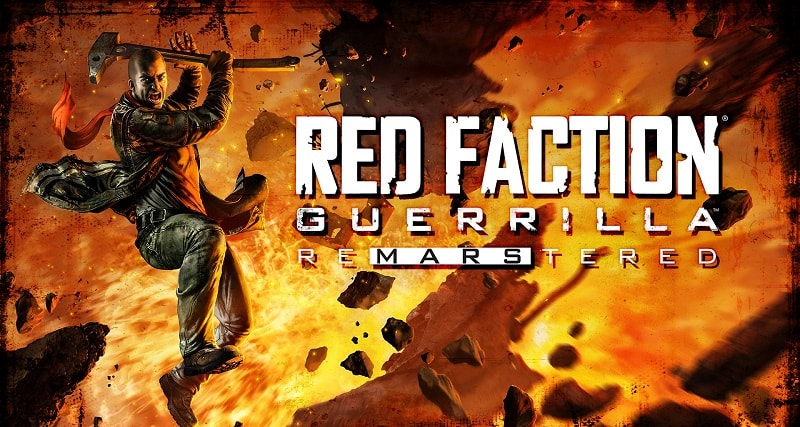 Red Faction Guerrilla Re-Mars-Tered Releases To Strong Reviews
A remaster of a game can often be a mixed bag in terms of the final product. There has been a trend over the last 5 years for older console games to get re-released with updated graphics and hopefully some new features. They haven't always hit the hard though. For example, Resident Evil 1 was a fantastic remake whereas the Secret Of Mana remake is largely despised.
In terms of Red Faction Guerrilla Re-Mars-Tered though, with it releasing today, it looks to be a pretty big hit amongst the fans and critics!
Release Trailer And Positive Reviews
Red Faction is a bit of a strange franchise. Nearly all of the game releases in the series have been praised, yet despite that, it is not a game that has been done to death. The first time I encountered the series was in Red Faction 2 on the PS2. I remember at the time how mind-blowing it was that the game was able to incorporate interactive scenery. Albeit, all my best friend and I did with it was create a tunnel complex with RPG's as much as the game would allow.
With Red Faction Guerrilla being the third game in the franchise, for many, it was their first experience. As such, it was perhaps the most logical choice for a remaster. Well, today sees the official launch of the game and so far there seems to be nothing but praise for the work that has gone into it!
Should I Buy It?
If you're a fan of fast-paced first-person shooters like Gears of War or Halo, then this seems like a bit of a no-brainer. Given that it is a remaster it is available relatively cheaply as well. Therefore, for some inexpensive thrills and spills Red Faction Guerrilla Re-Mars-Tered seems well worth checking out!
What do you think? Have you played this game yet? If so, what do you think of it? – Let us know in the comments!